Recreational Activities
When Staying Indoors With Children
By XGIMI Tech - 2022-01
Hey! Do you know that the best time to spend with your children is when playing games, cooking, camping, or doing any other interesting recreational activities with them?
However, during cold days (it may be raining or snowy) you can stay indoors with your children to teach them some things like how to cook or other recreational activities such as dancing, how to play different games, etc. Using a projector to project images or videos of what you're showing or teaching your children will be very effective as children love entertaining activities.
Meanwhile, when staying indoors with your children, you can dance with your kids, prepare delicious meals, play games, and do other activities using a projector.
During cold days, you can stay indoors under a tent. In this case, using a camping movie projector will be an alternative to flat-screen TVs in your house.
Don't allow your children to be bored during rainy or snowy days; stay indoors with them and use the portable projector for camping to teach, play games, interact and entertain them.
Games
Board games
These games are suitable for people who want some screen-free family time. Board games can be played with kids who are 5 years or more since some of these games will help children learn vocabulary and improve their thinking skills while playing them.
While entertaining a lot of children, you can make use of a game projector to enjoy screen-free family time.
One Night Ultimate Werewolf (strategy game) Ages 8+


One Night Ultimate Werewolf is a strategy game that is designed for kids from ages 8 and above. In this game, the players (the children that are playing the game) are being given some special functions and they have to use clues to indicate who the werewolves (the objects in the game) are within some limited time for such task.
The guide in the Werewolf game will direct the children while playing the game.

Monopoly Junior Edition Ages 5+


The Monopoly Junior Edition is designed for children from ages 5+.This game allows players to change their tokens within the board. Also, this game comes with some features that allow players to purchase properties they like; some of them are a toy store, ice cream parlor, the skate park, etc.
The game is fun and very interactive as players can sell their property and use the token to buy other assets they love.
The single banknotes make this game very engaging as the user with the highest banknotes wins the game.

Apples to Apples Junior


This is a fun game that allows children to have fun, also it's an educational game that enables kids to increase their vocabulary and thinking skills as they make comparisons with the objects in the game.
Video games
To enjoy video games, you can use a Nintendo Switch system which allows you to play your loved games privately or with your children while staying indoors.
Below are some video games you can play while staying indoors with your children
Ring Fit Adventure
This allows you to exercise your body while playing it. You'll enjoy this game more with your children during rainy or snowy days.
Animal Crossing
With this game, you can build your unique island.
The Legend of Zelda
This is an action-adventure game that can be enjoyed with your children.

Super Mario Odyssey


One of the best adventure games since its release.

Fitness boxing


For developing your body through exercise and boxing skills

JUST DANCE


This game allows you to have fun with your children while dancing and playing.
Enjoy Your Video Game By Enlarging It With Projectors
Do you know that you can enlarge the display of your video games by using a suitable gaming projector which will also reduce the blue light that may affect your kids' eyesight?
XGIMI HORIZON is a home projector that displays 1080p image quality and it can be zoomed up to 200 inches. It comes with a high-quality resolution as mentioned above, which allows you to enjoy your game while the display is up to 200". It has extremely low latency down to 18.2ms. This latency is a delay between the times you start up your projector to its display time. With a low latency, circumstances such as instant death and lagging behind can be prevented.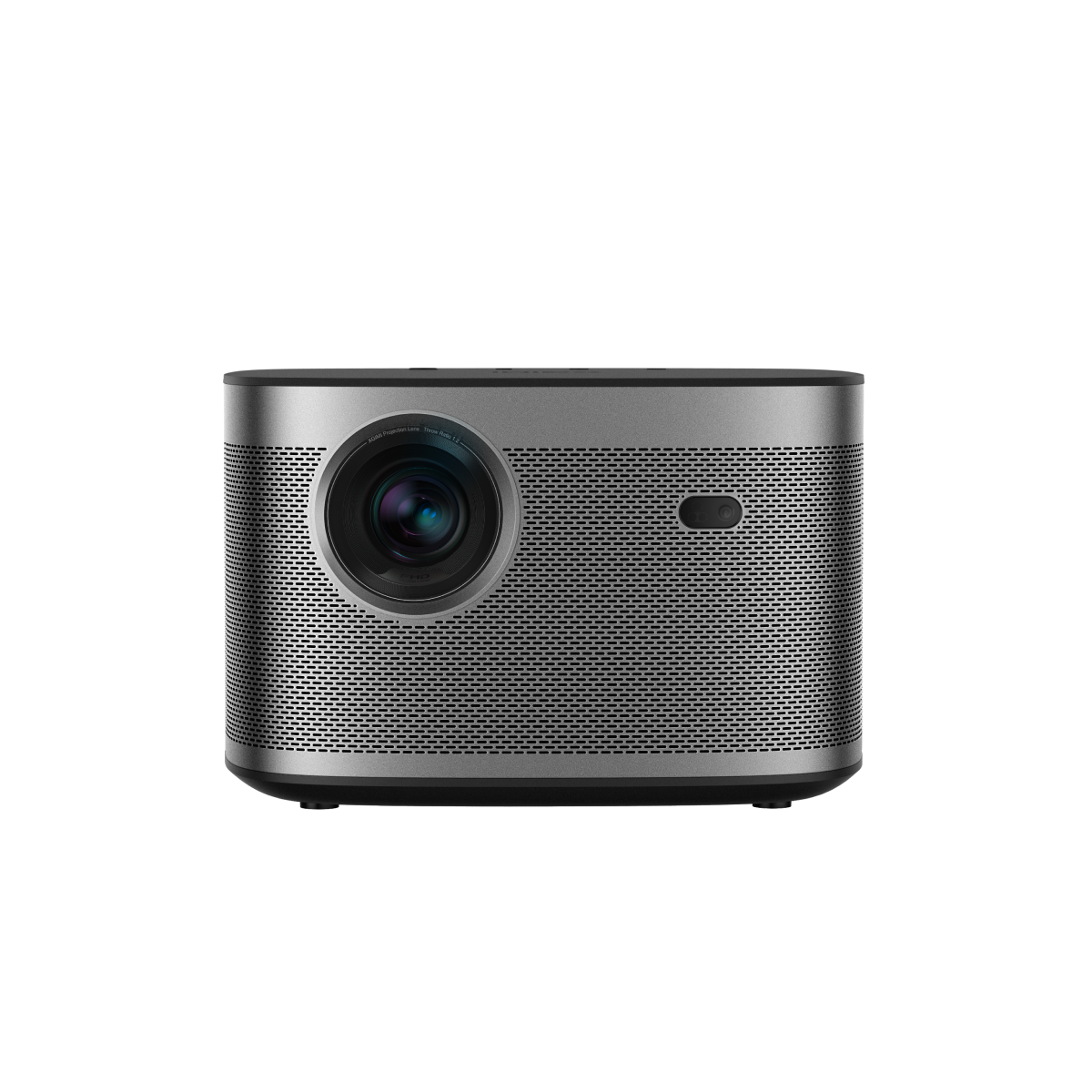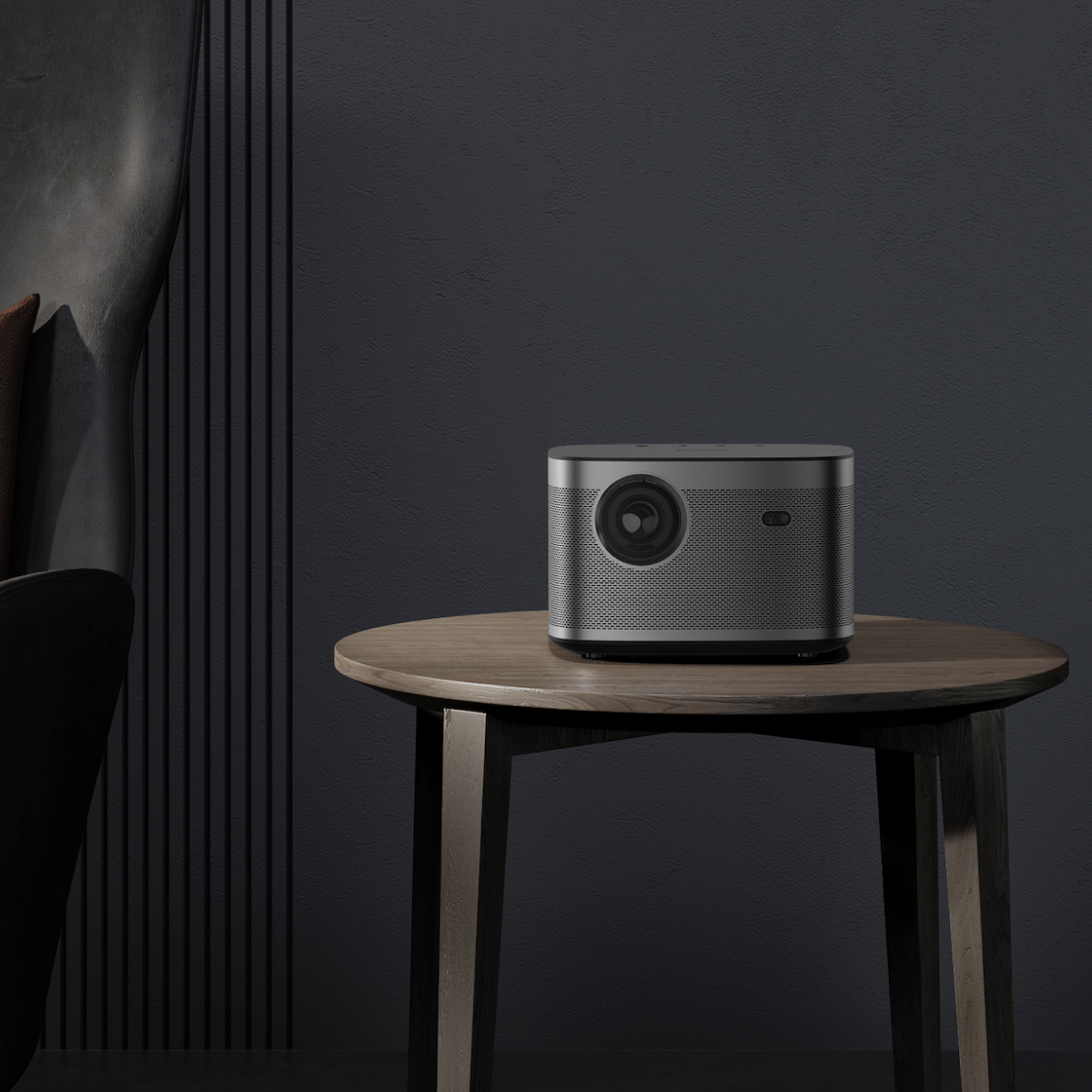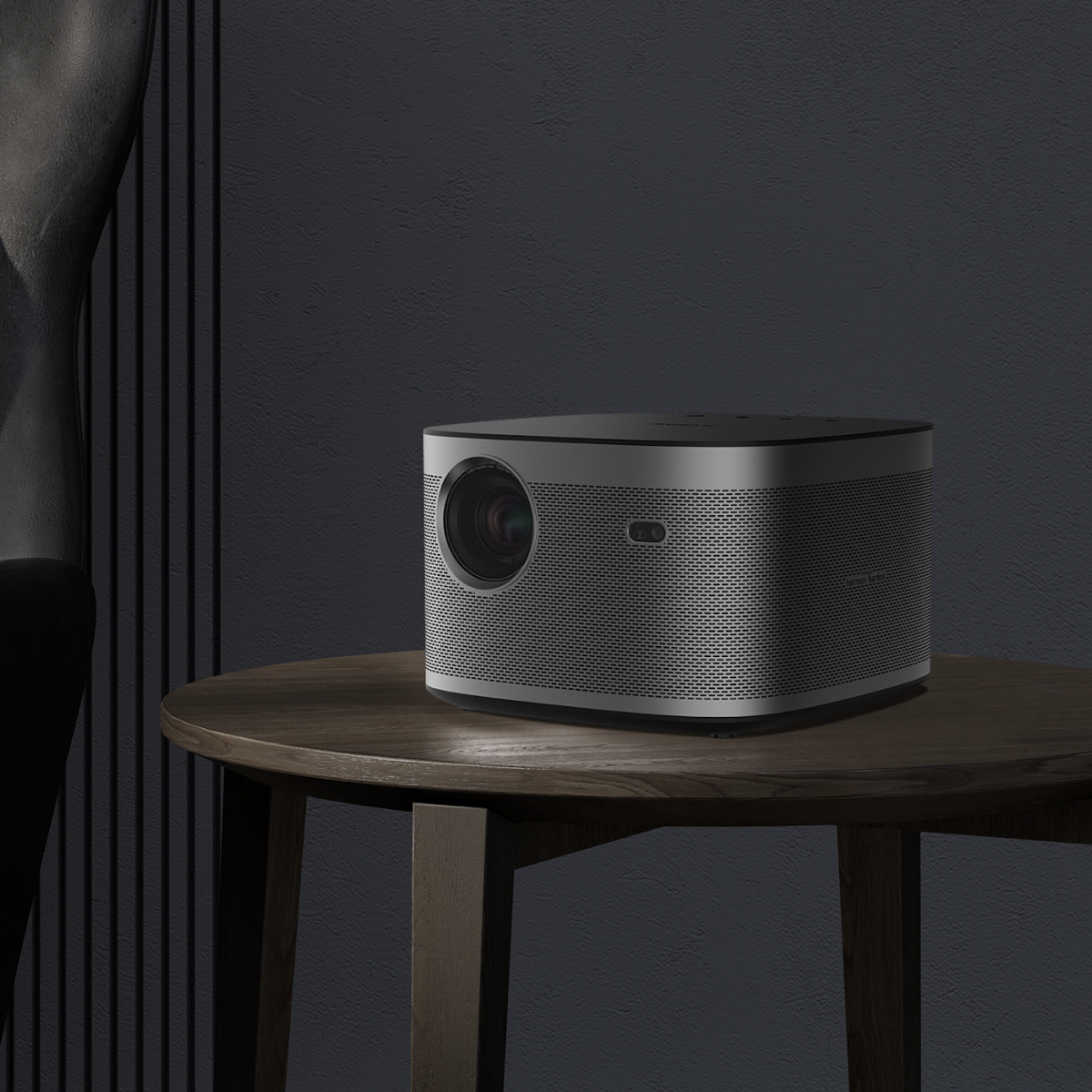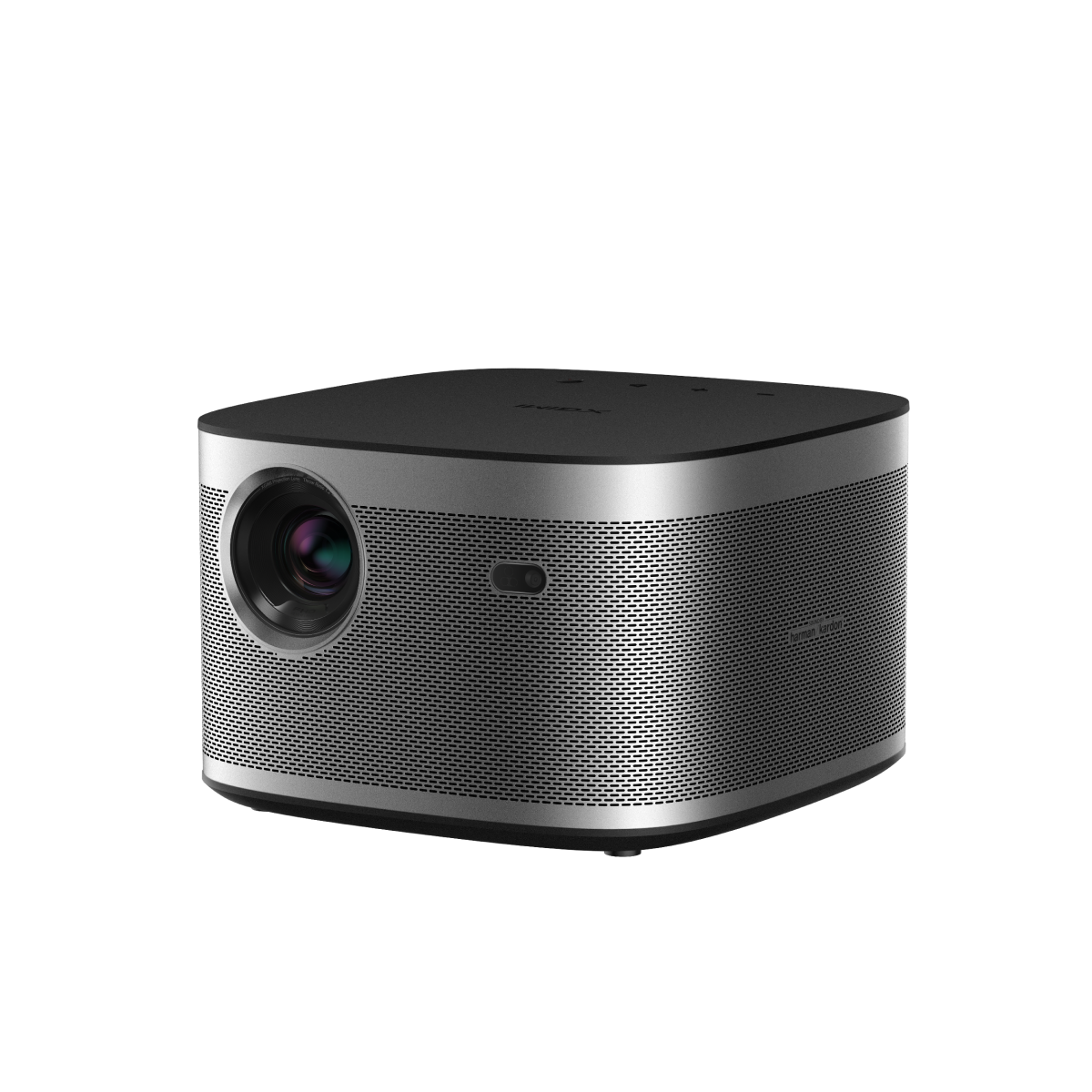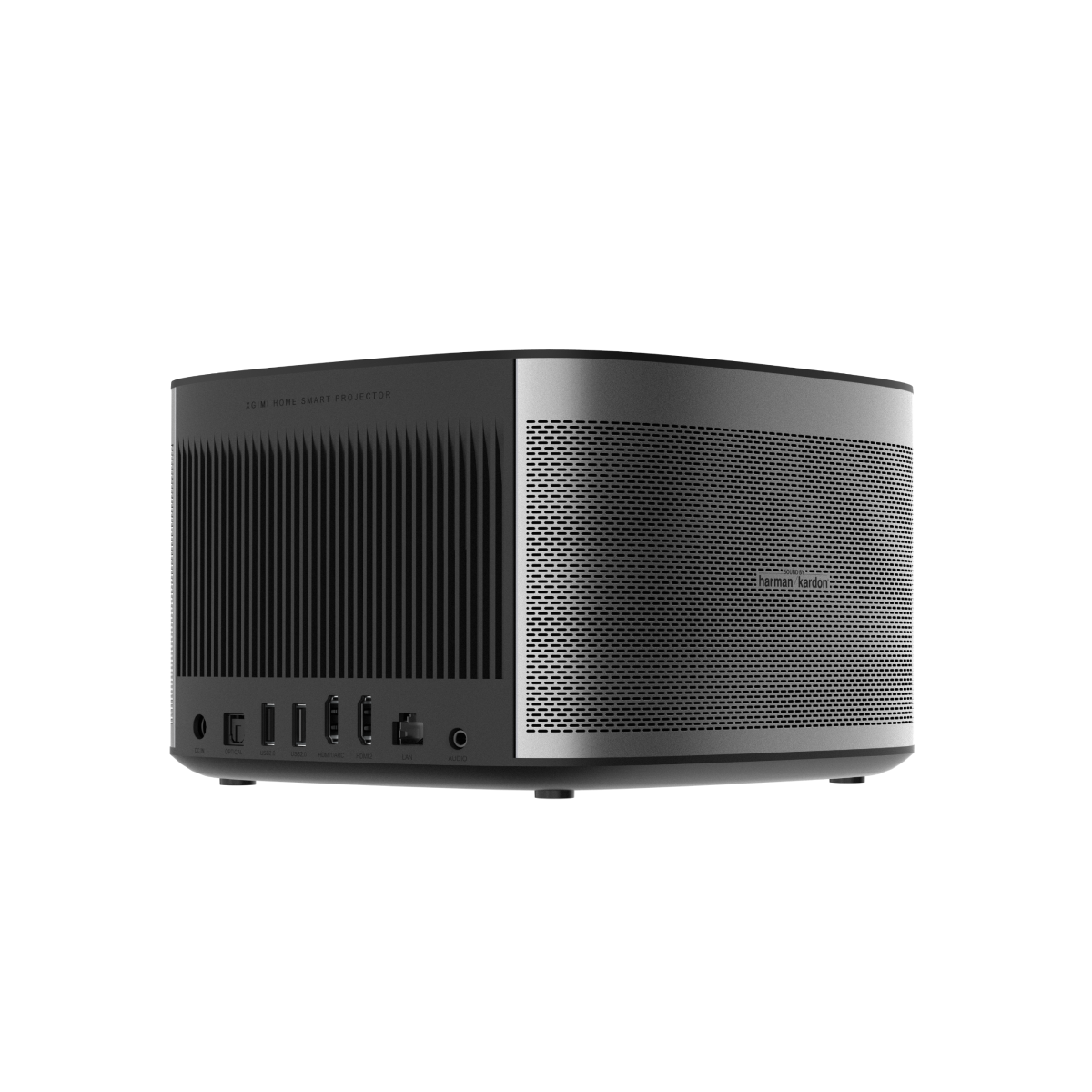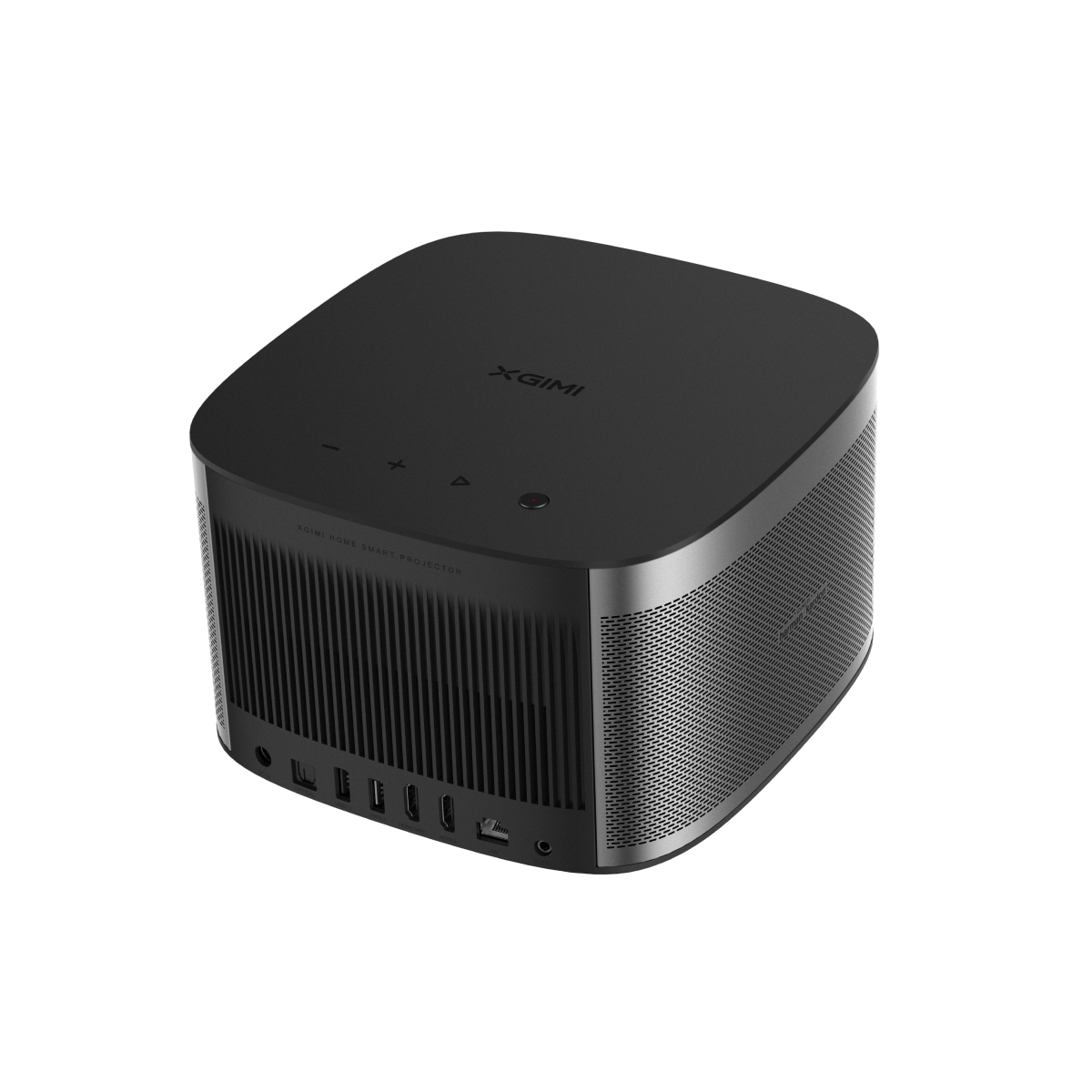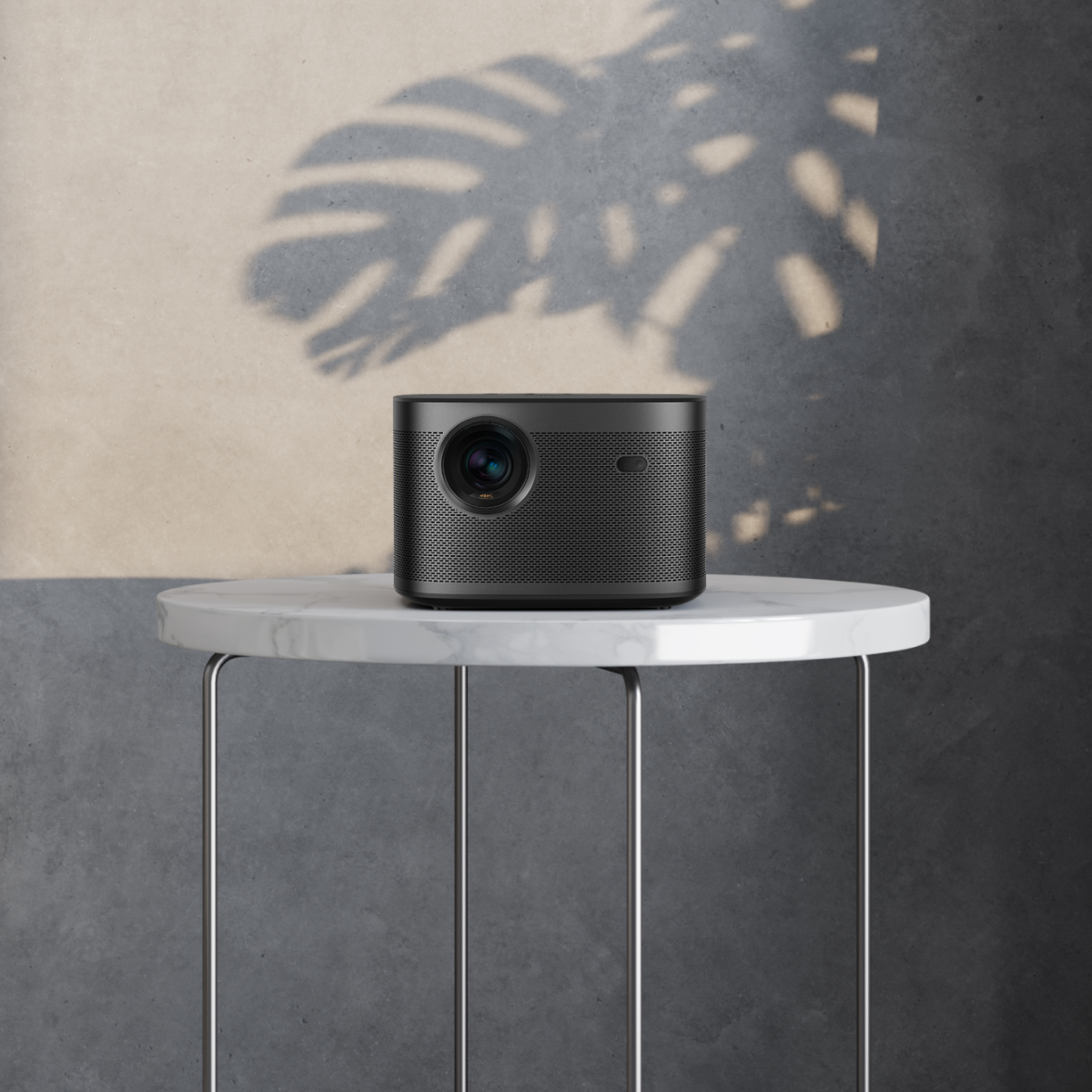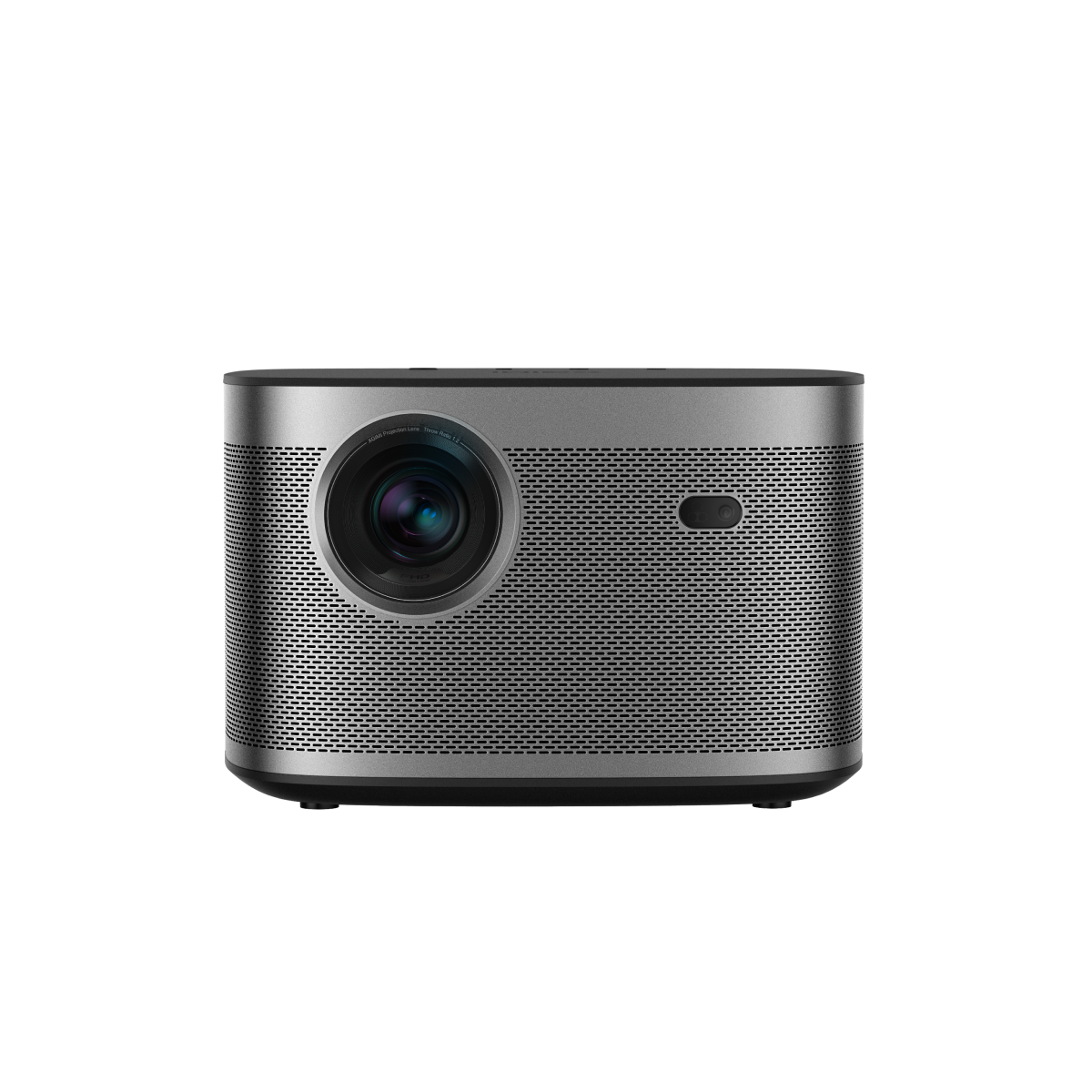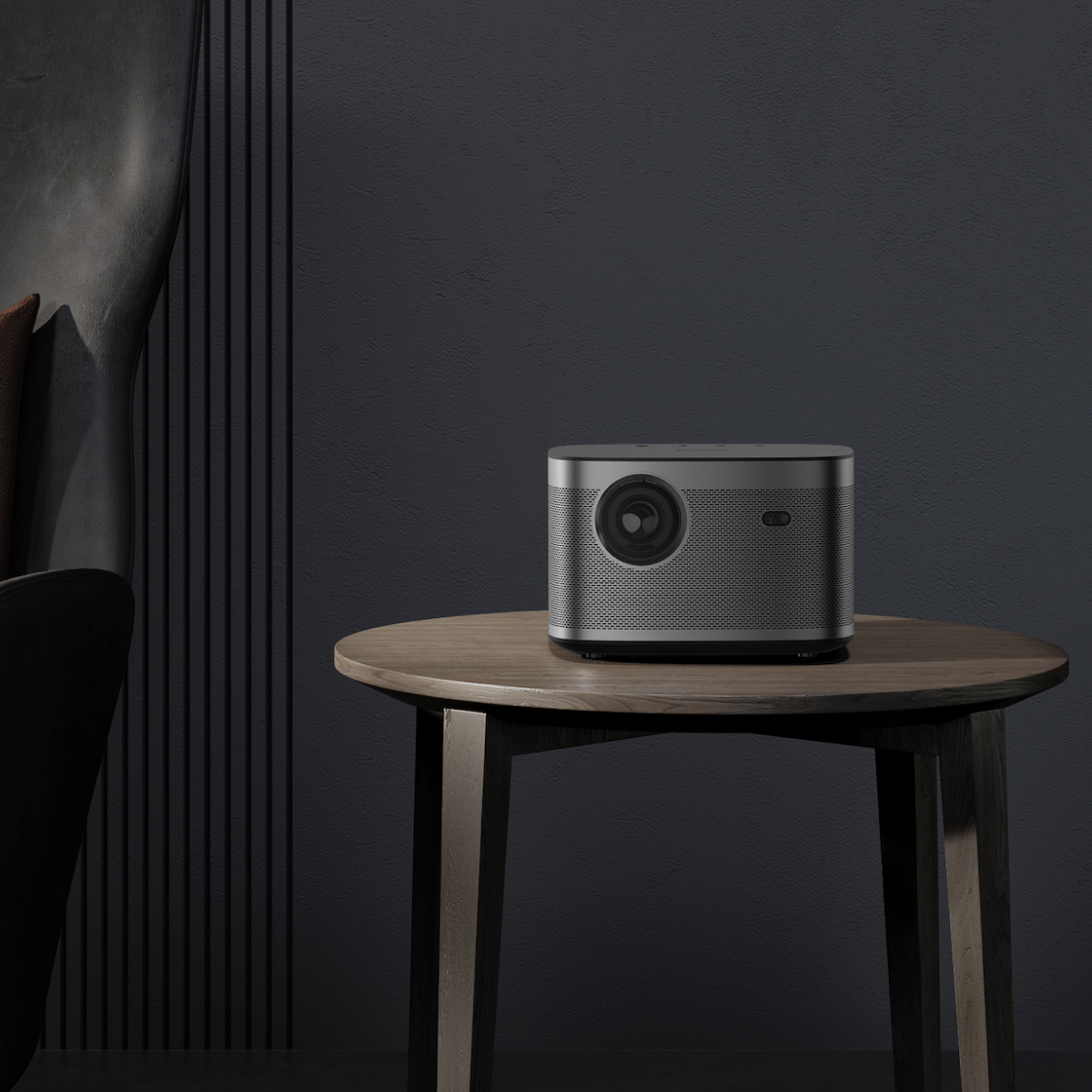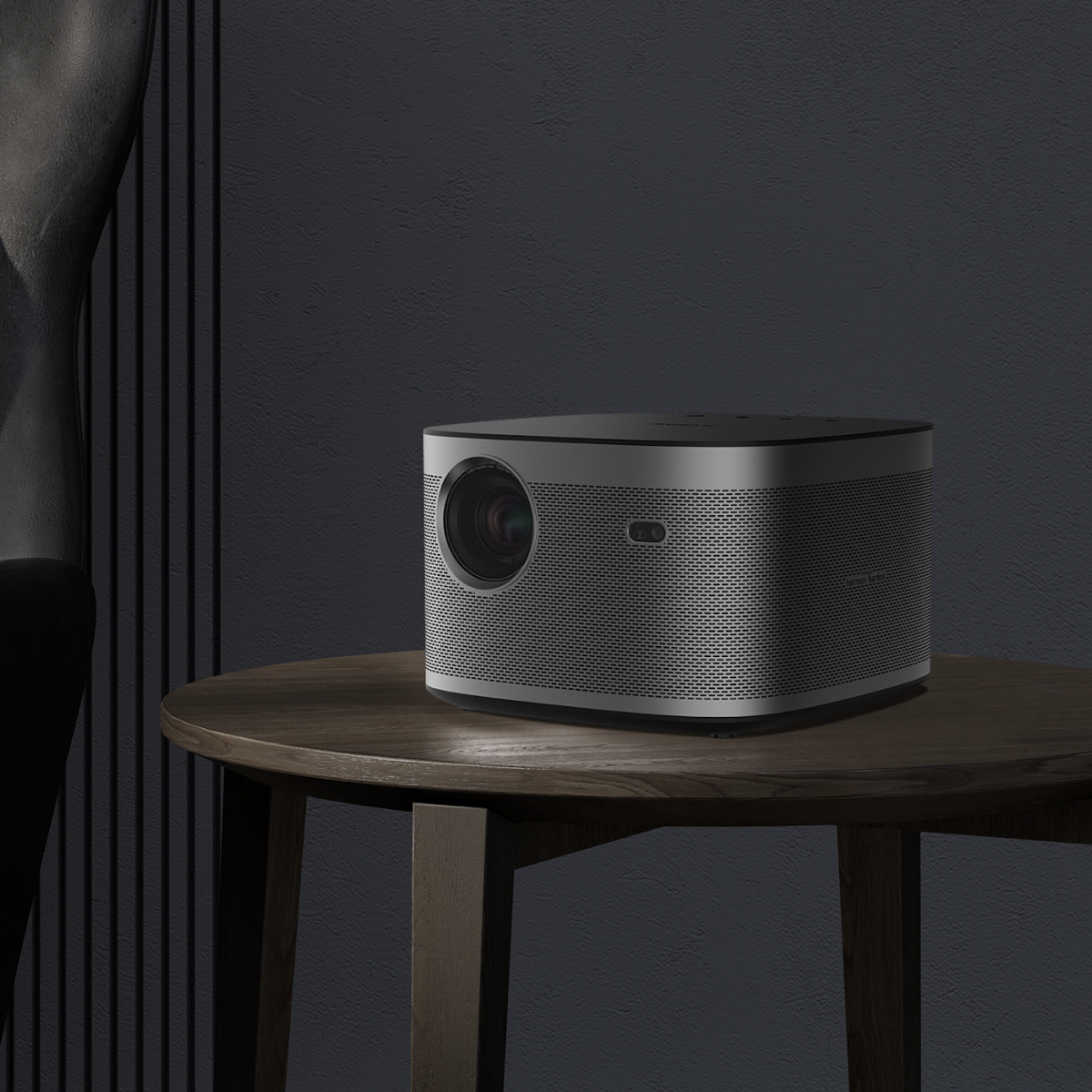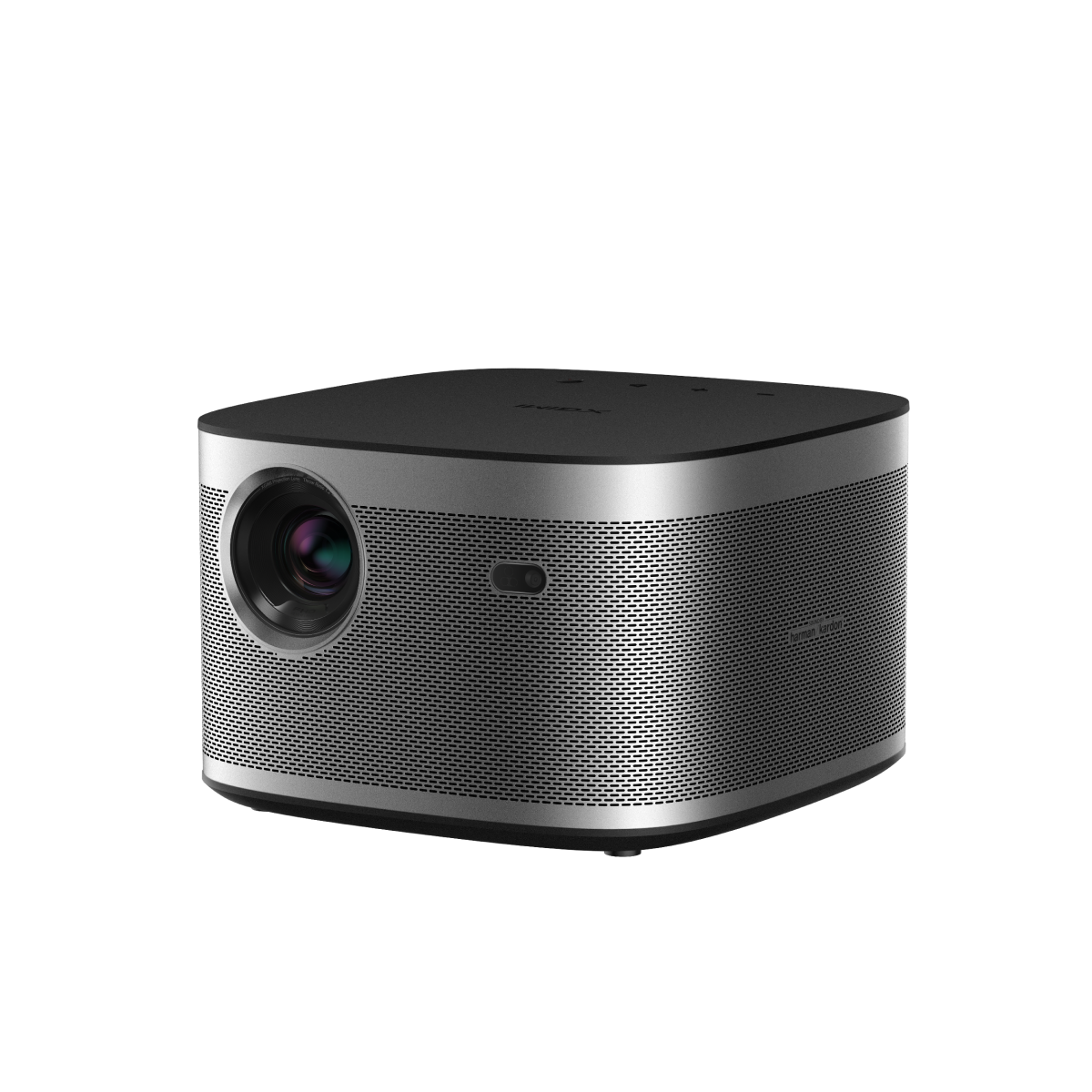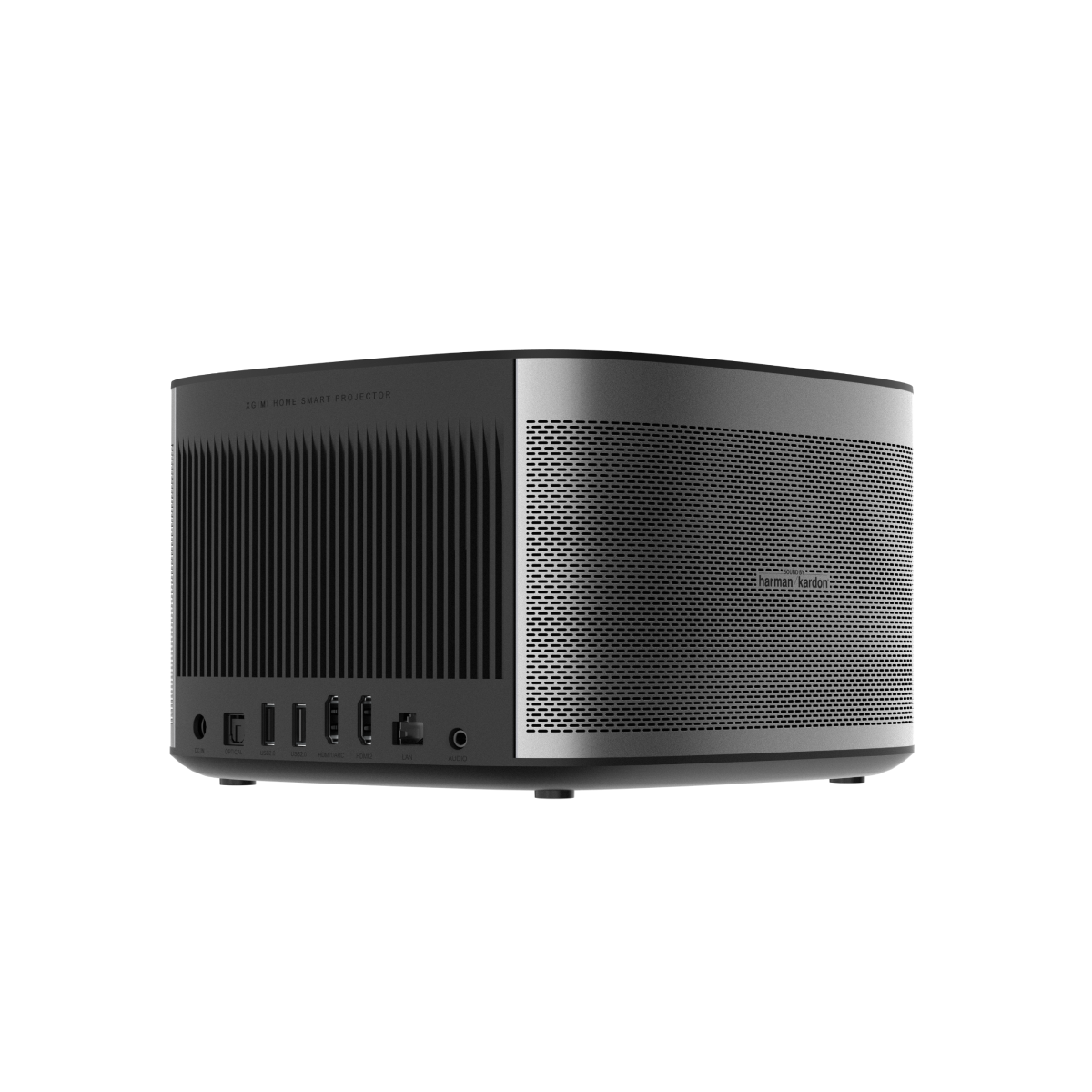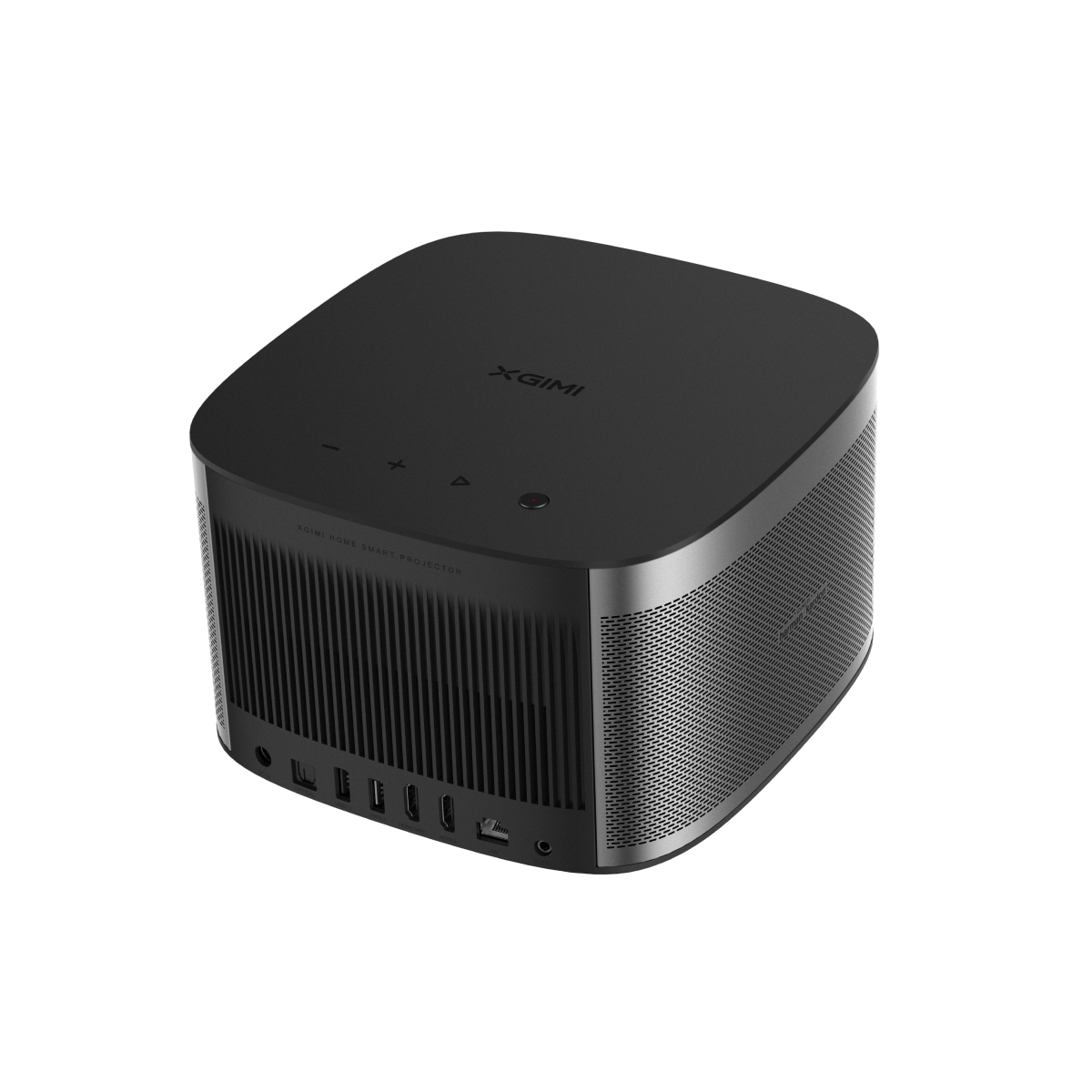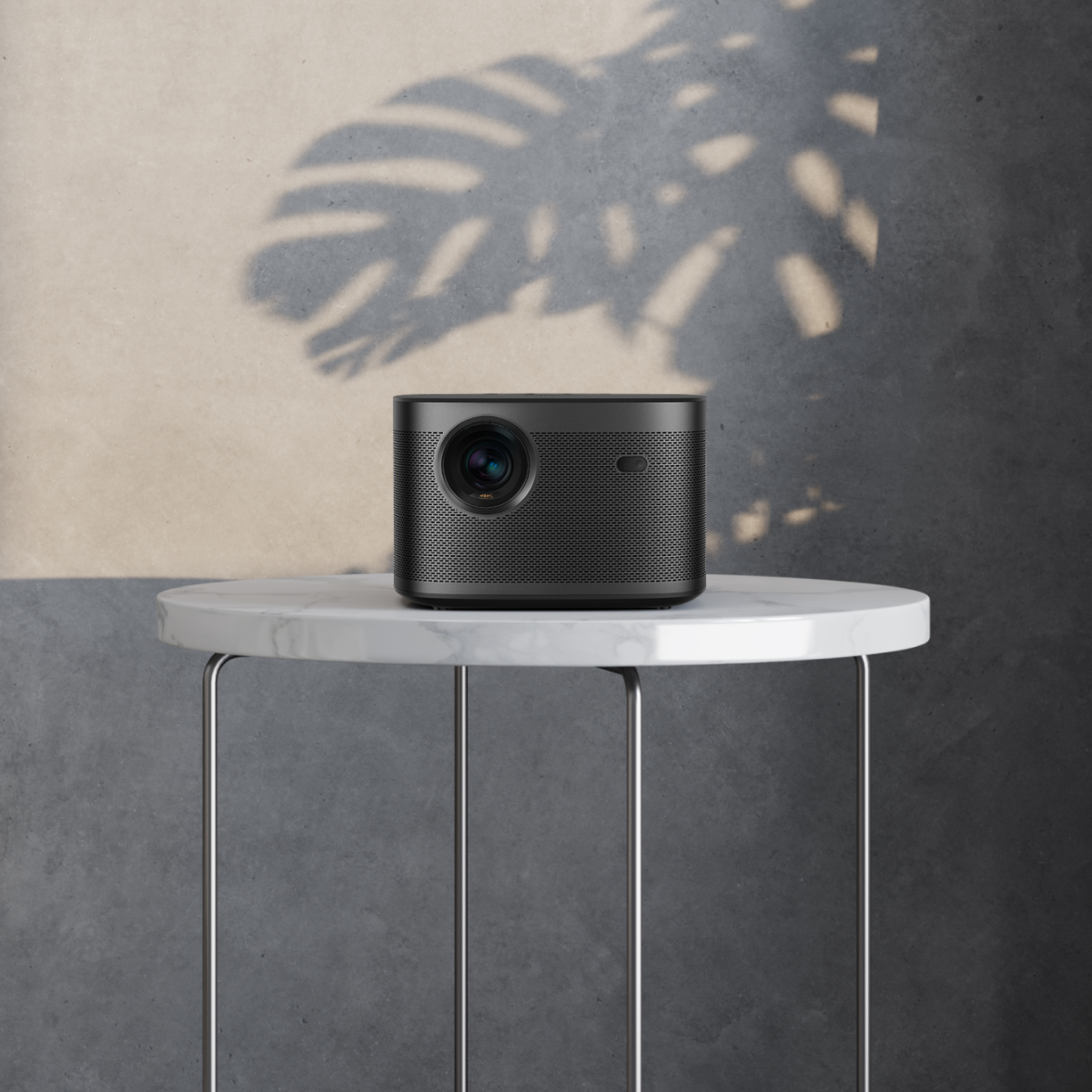 XGIMI Elfin has HDR 10 tech, nice resolution, and brightness. Also, a zoomable 200" screen will enhance all the theater-like thrills as well as 3D drills. Also XGIMI Elfin has 26.5ms latency which helps in projecting (displaying) video games.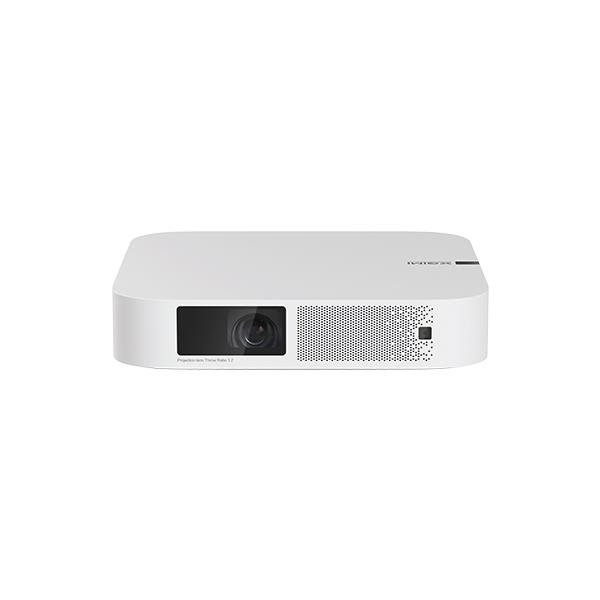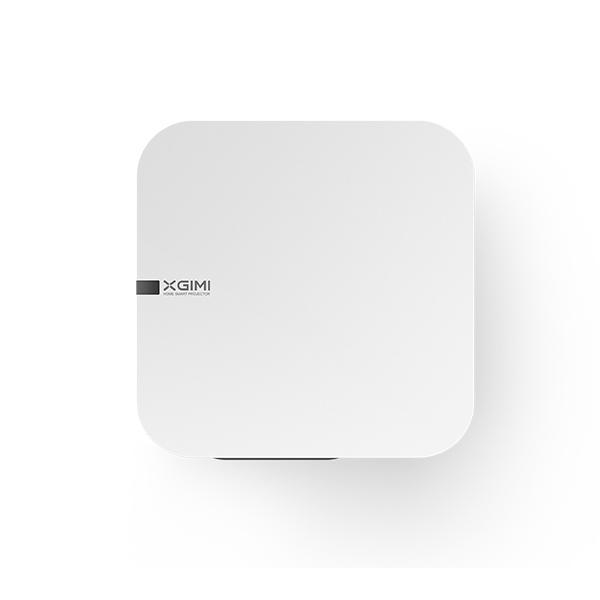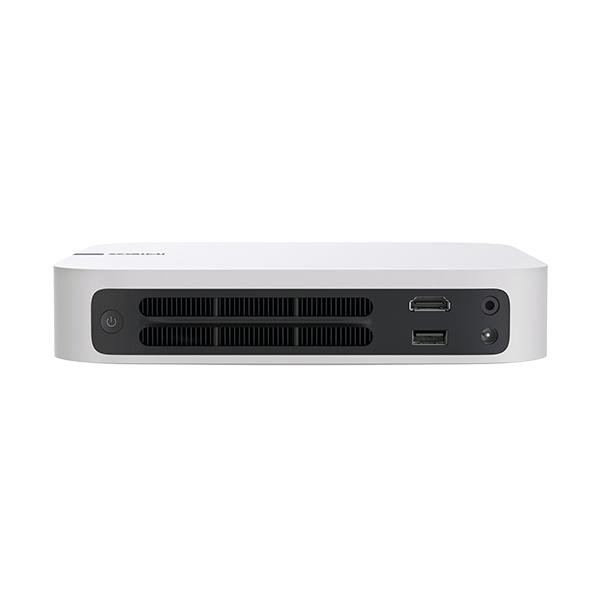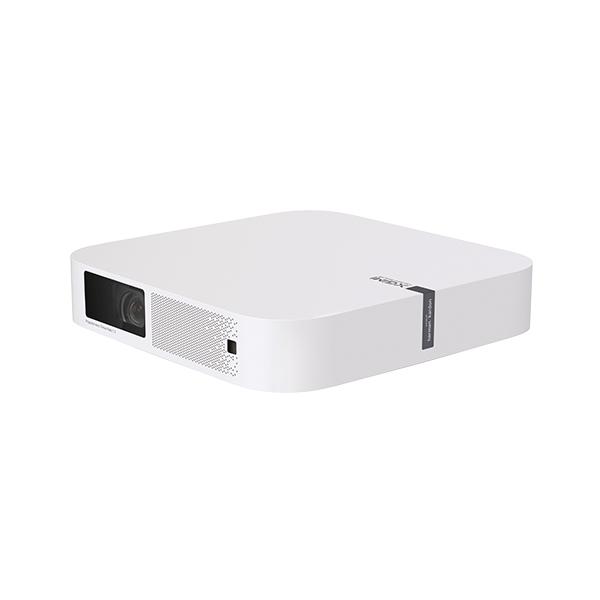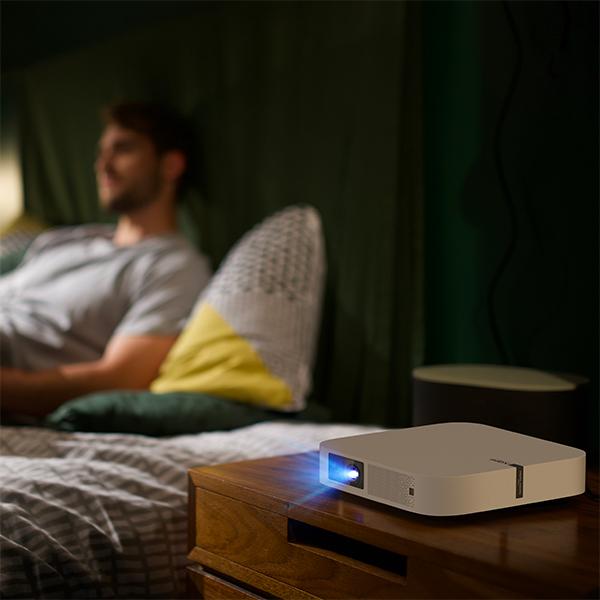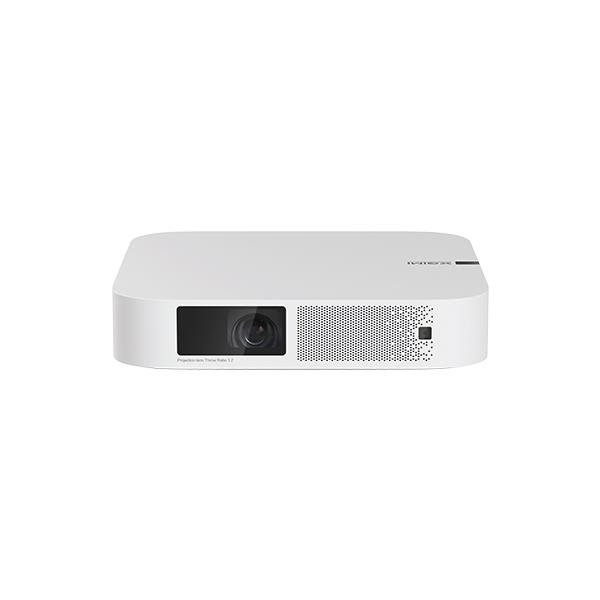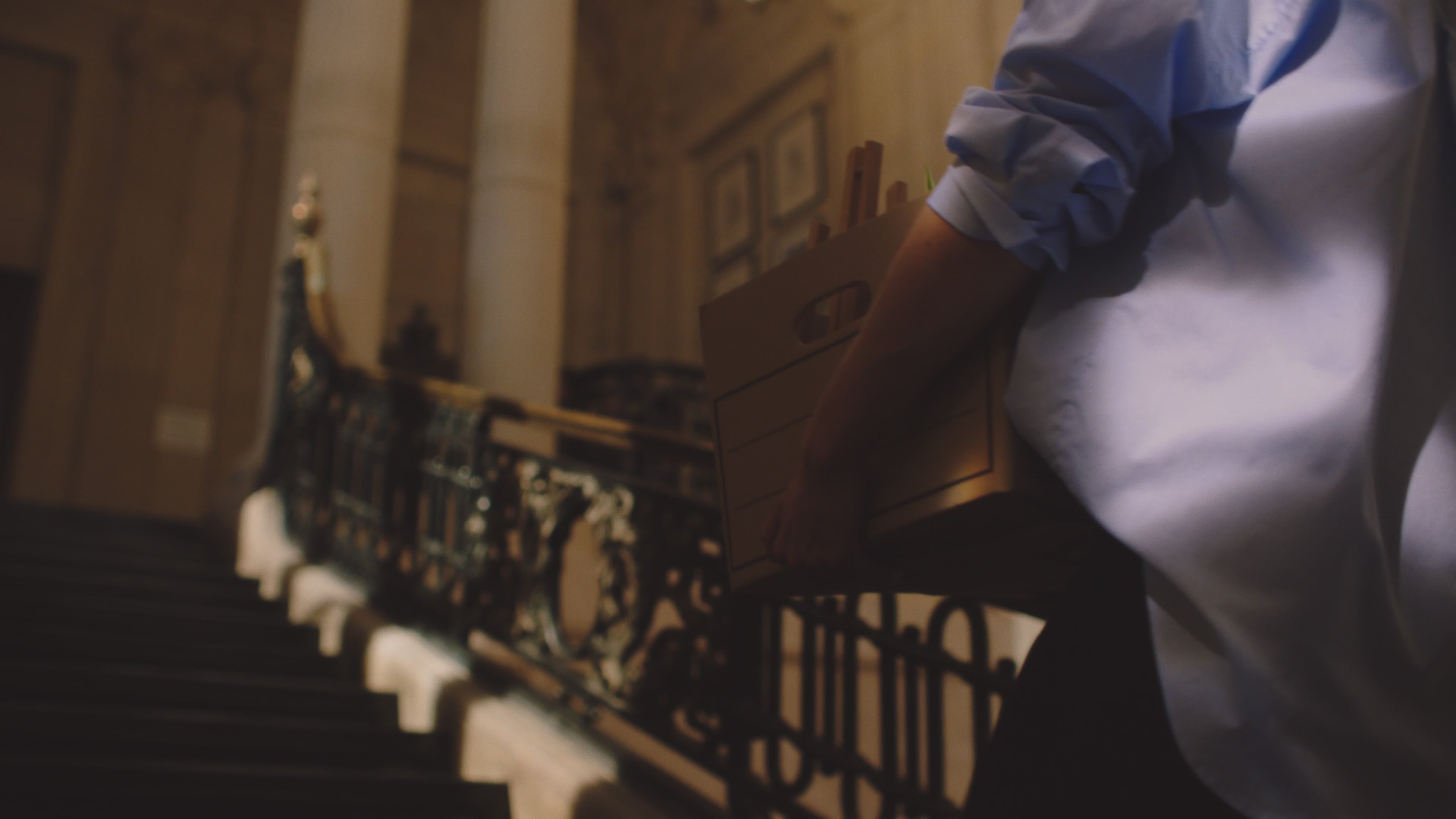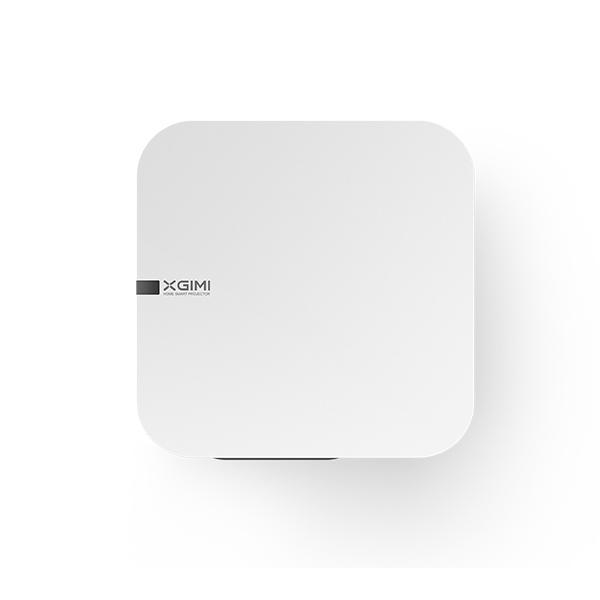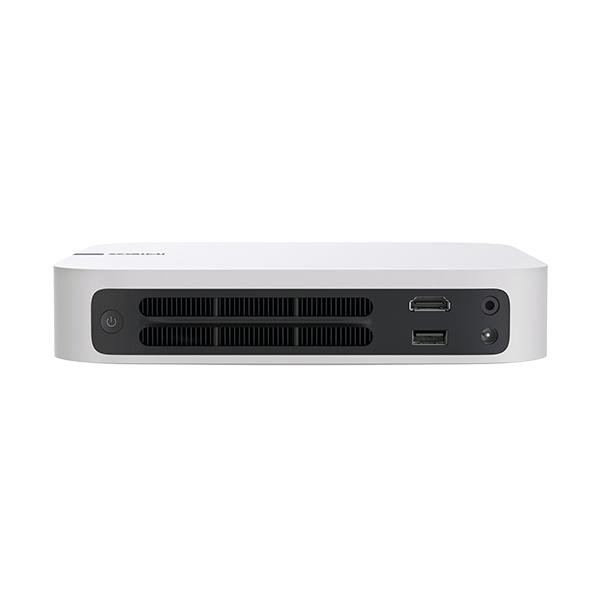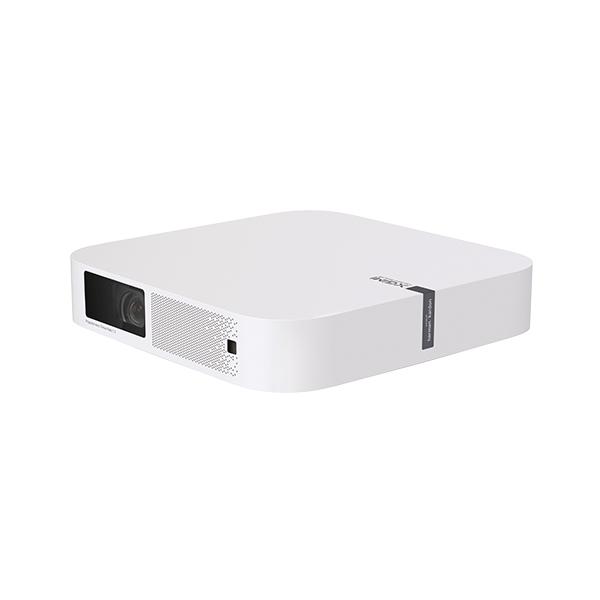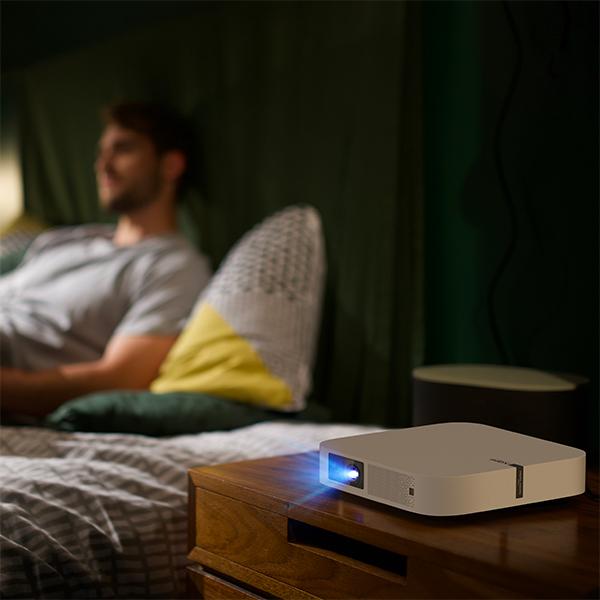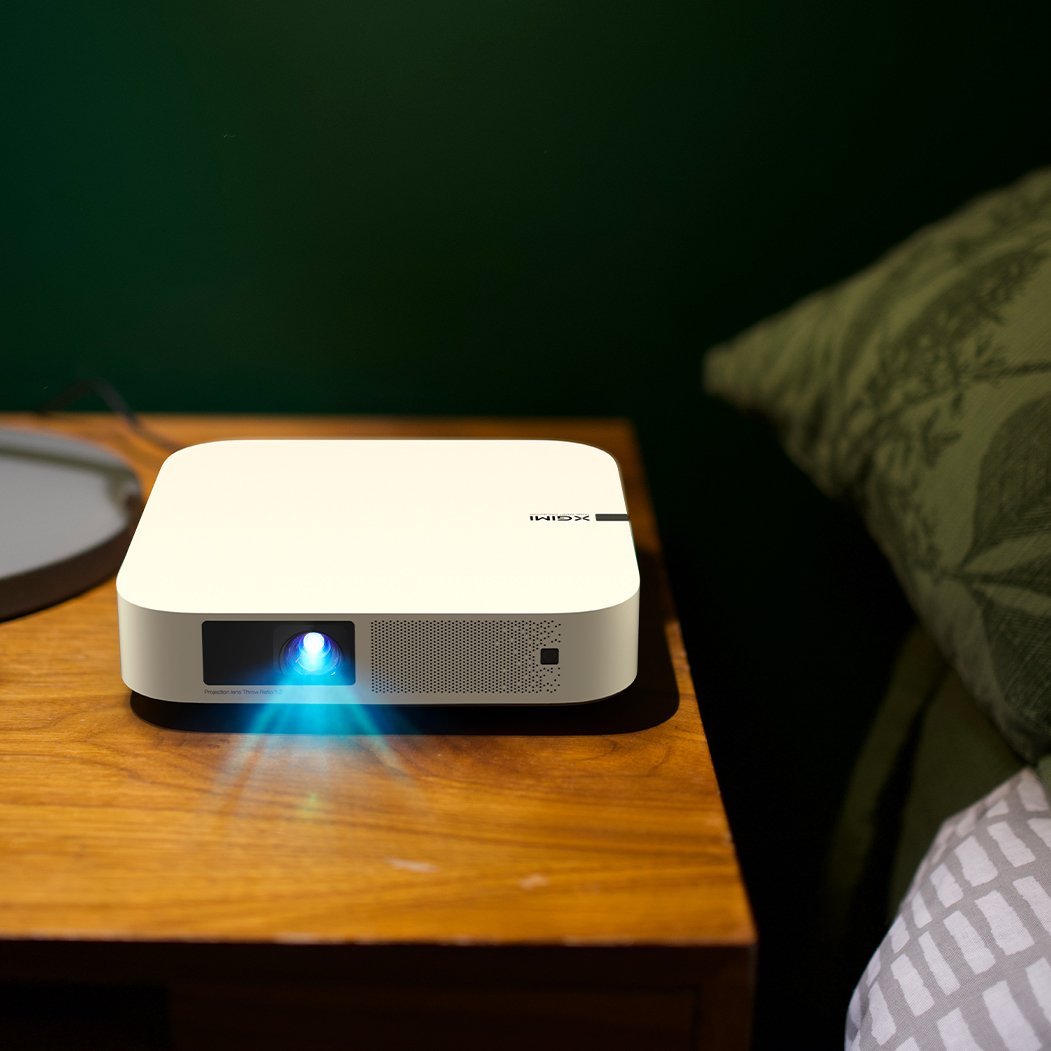 Cooking – Expose Your kids To Online TutorialsCooking – Expose your kids to online tutorials
Bakery
With a portable projector for camping, you can make desserts with your children such as muffins, cupcakes, etc. by projecting the tutorial videos in a suitable place like your kitchen wall. By using a projector, you can summarize cooking tutorials for your children within minutes, also your kids will not miss a detail because the tutorial video can be zoomed up to 200".
Pizza or hamburgers
By using a short-throw projector, your children will have the opportunity to make their designs. While viewing the steps on how to make delicious pizza, your children can be able to make their delicious pizza as well as enjoy themselves as they prepare the dishes.
Dance/Game party
When using a projector, you'll enjoy your camping, gaming, dancing, or entertainment the more. For instance, you can learn a particular dance by following the moves on the projector display screen.
Also, you can turn on the music while enjoying the movements on your projector screen.
Product Recommendations
Below are recommended projectors you can use to enjoy staying indoors with your children.
This is a 4K long throw projector that comes with a built-in Harman Kardon speakers, 2200 ANSI lumens with powerful 4K resolution, it supports Android TV™ system which features assorted contents such as dance videos, music, concerts, etc.

It is quite easy to set up (uses ISA technology) which enables auto keystone correction, auto screen alignment, auto obstacle avoidance, etc.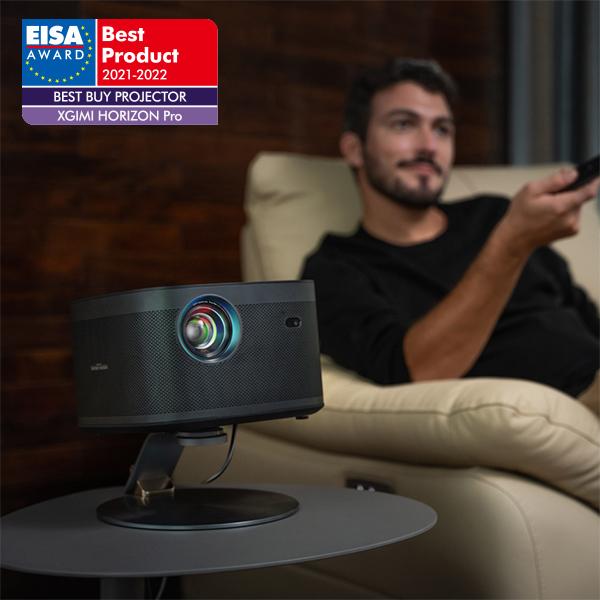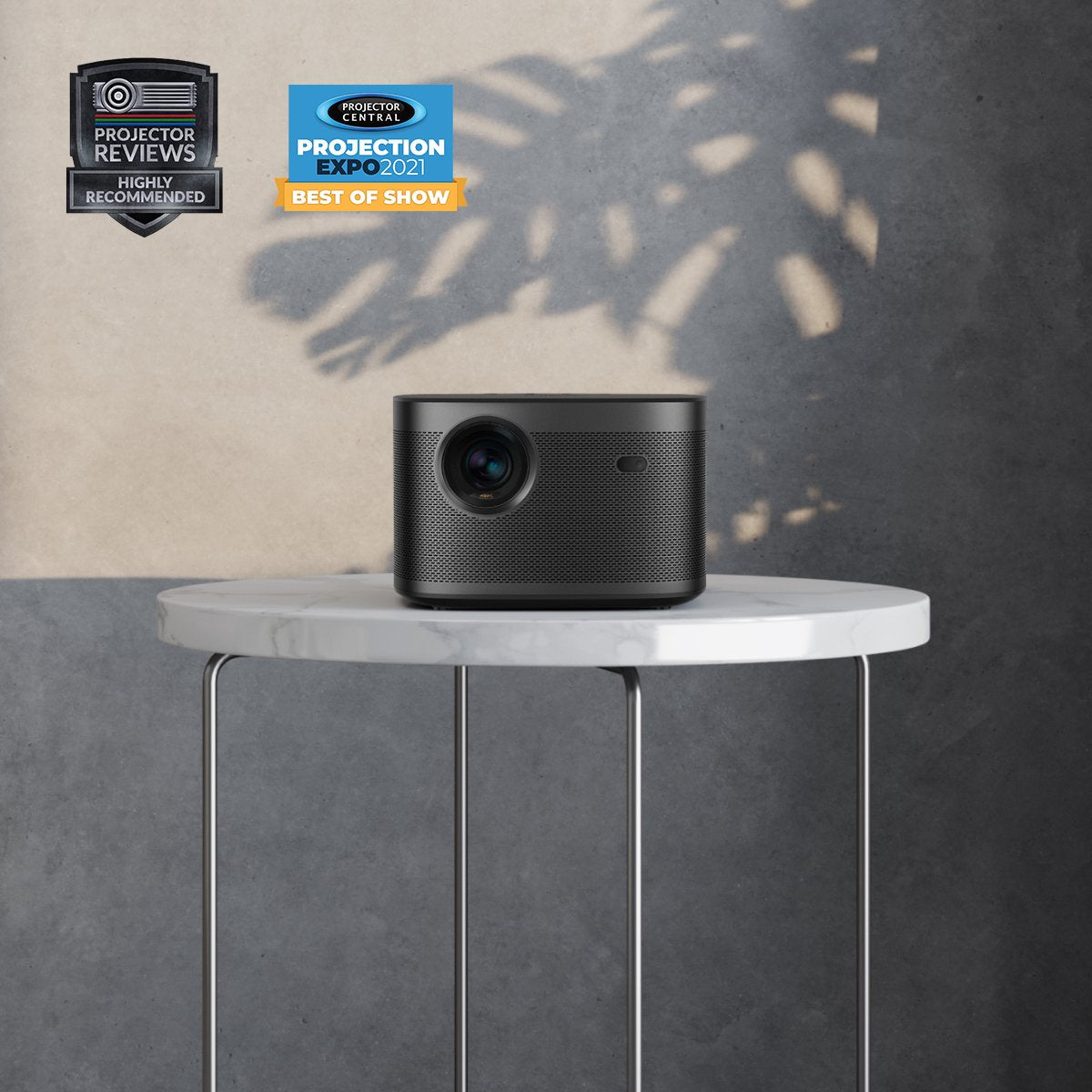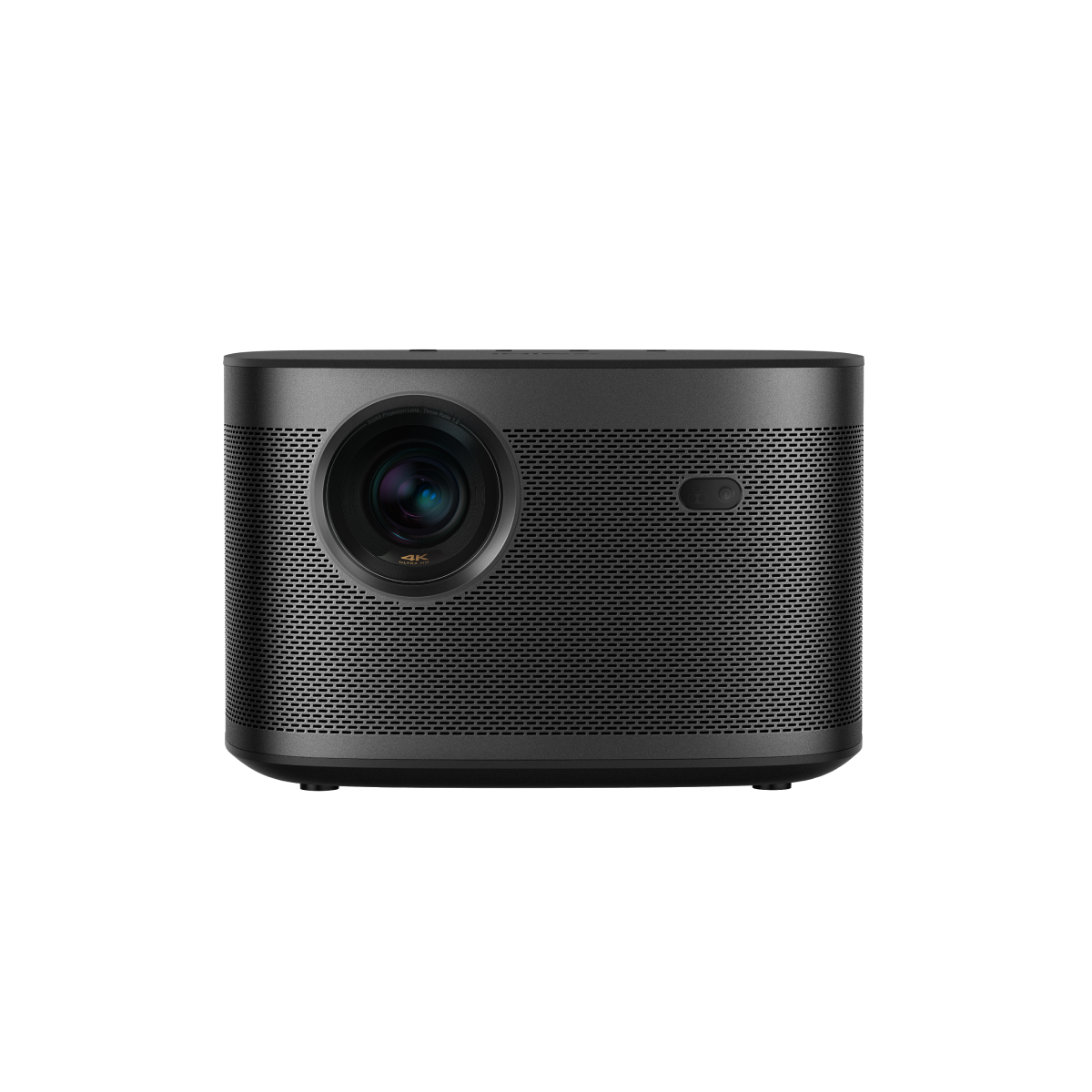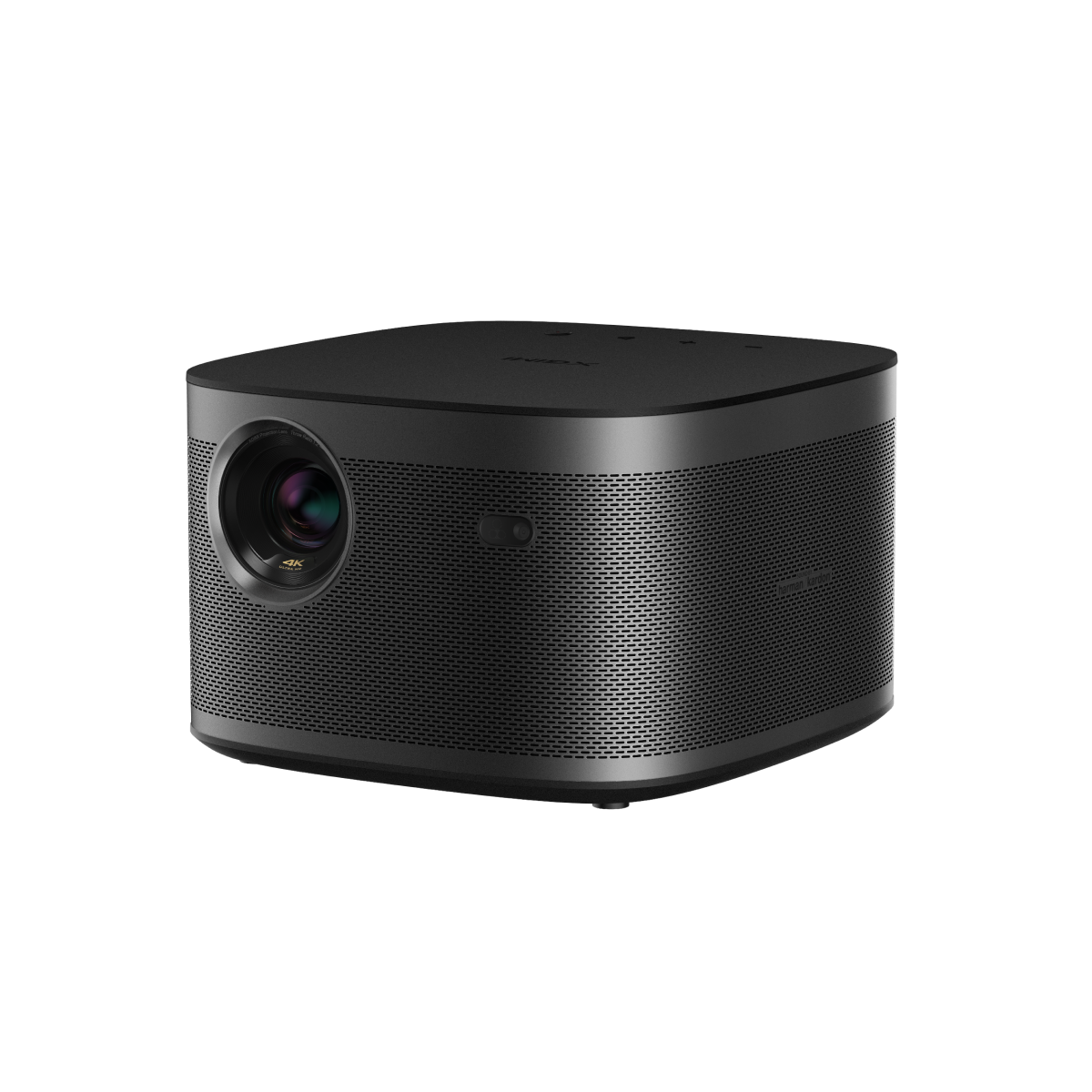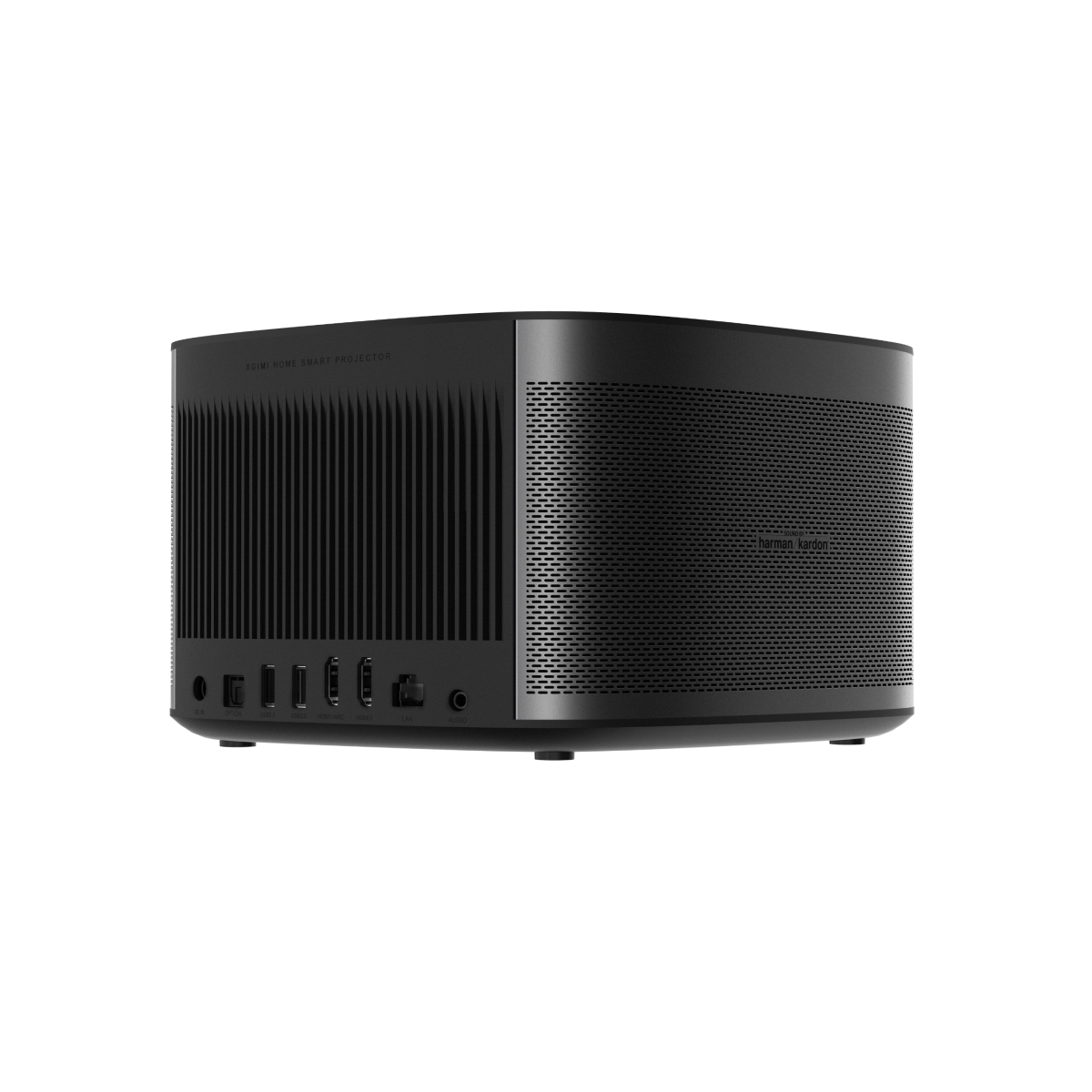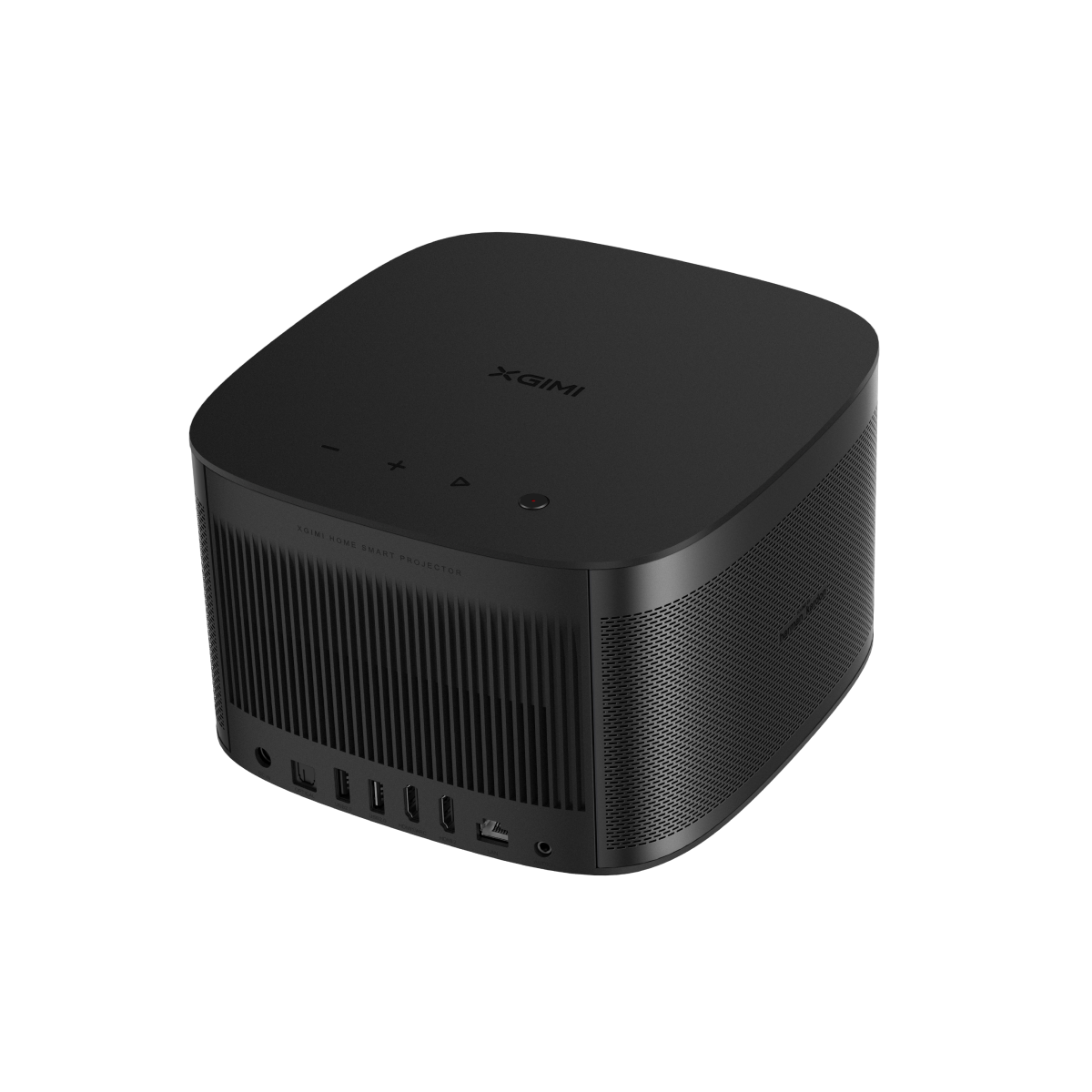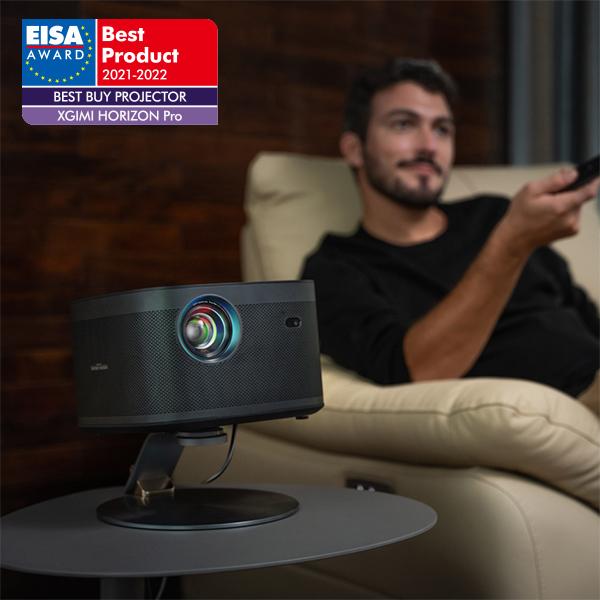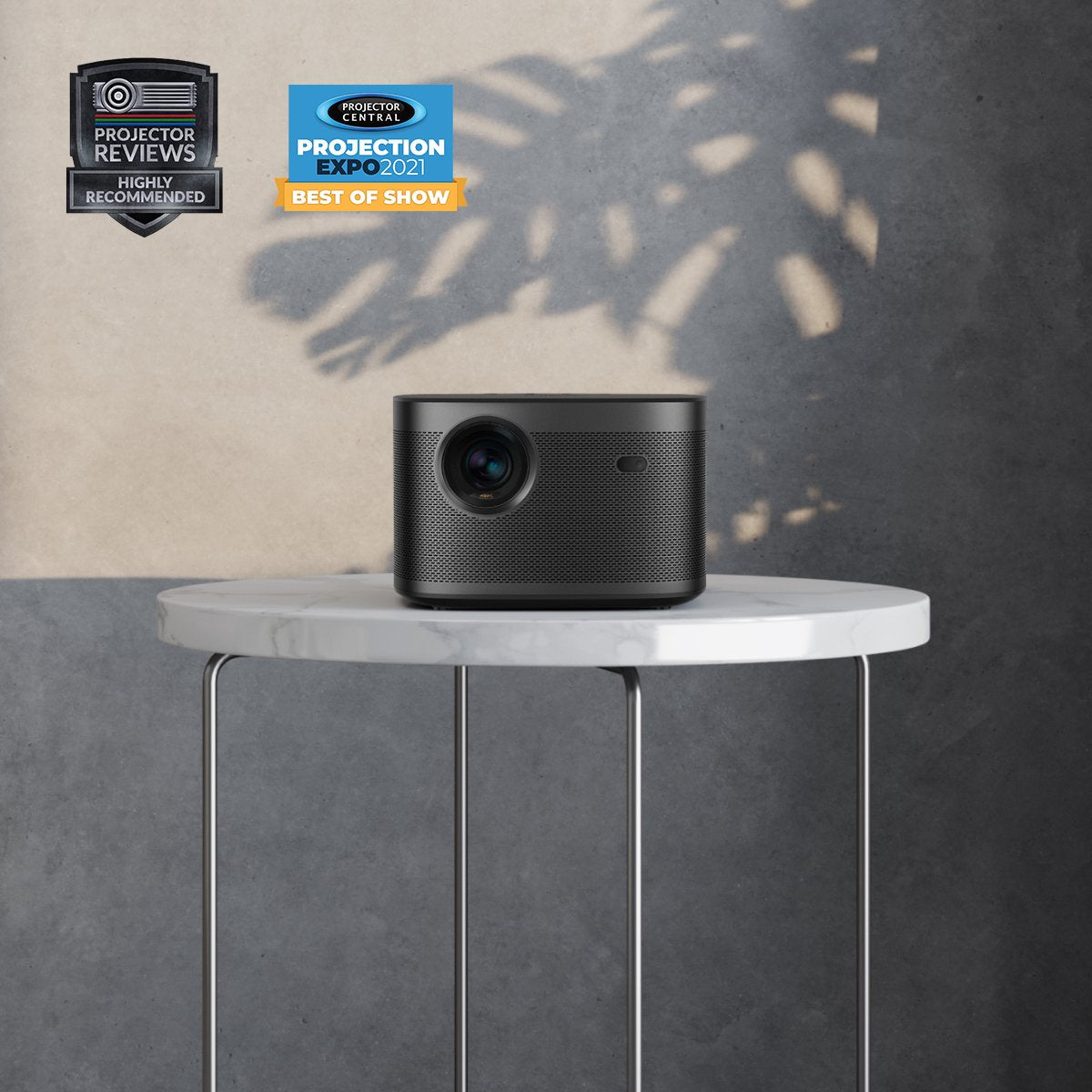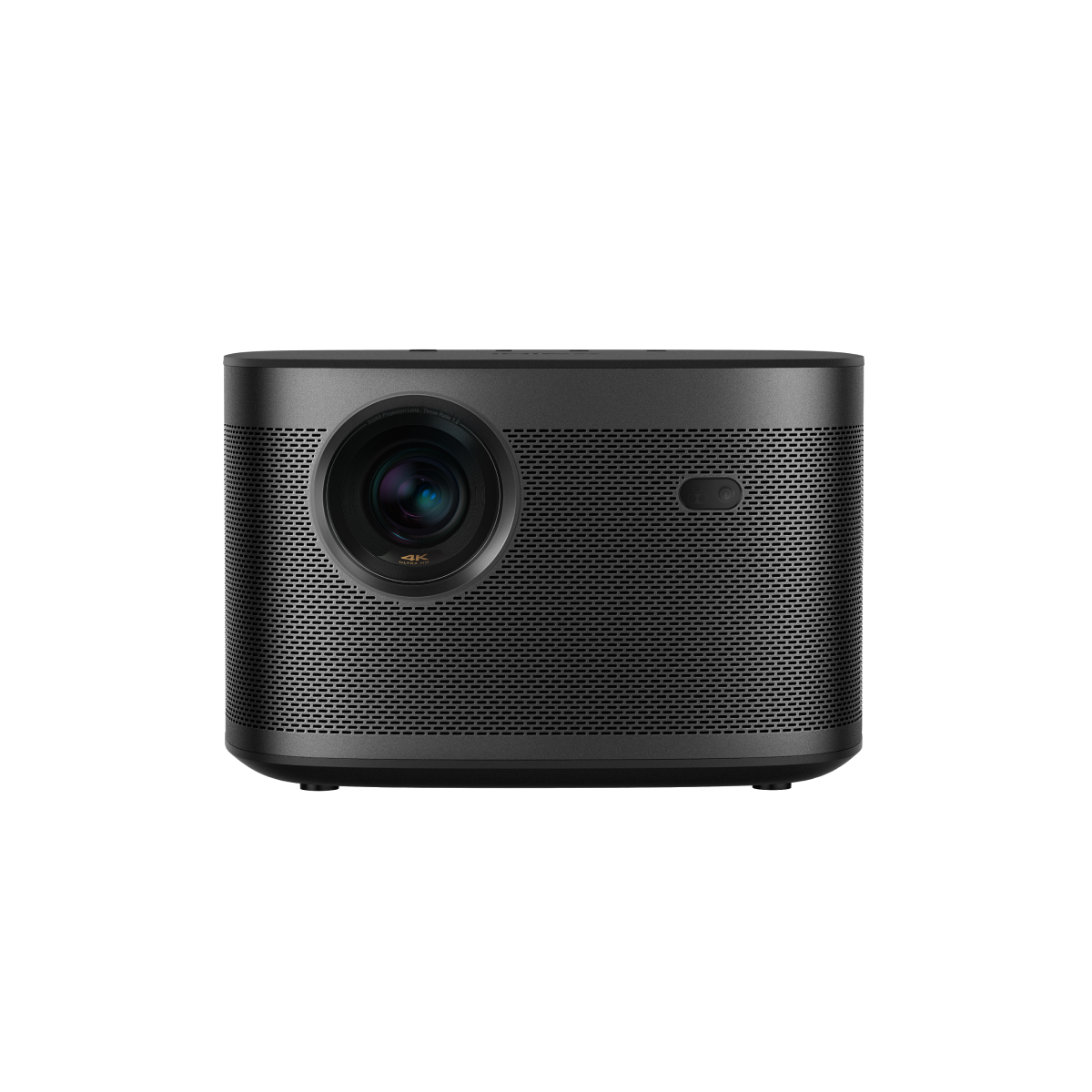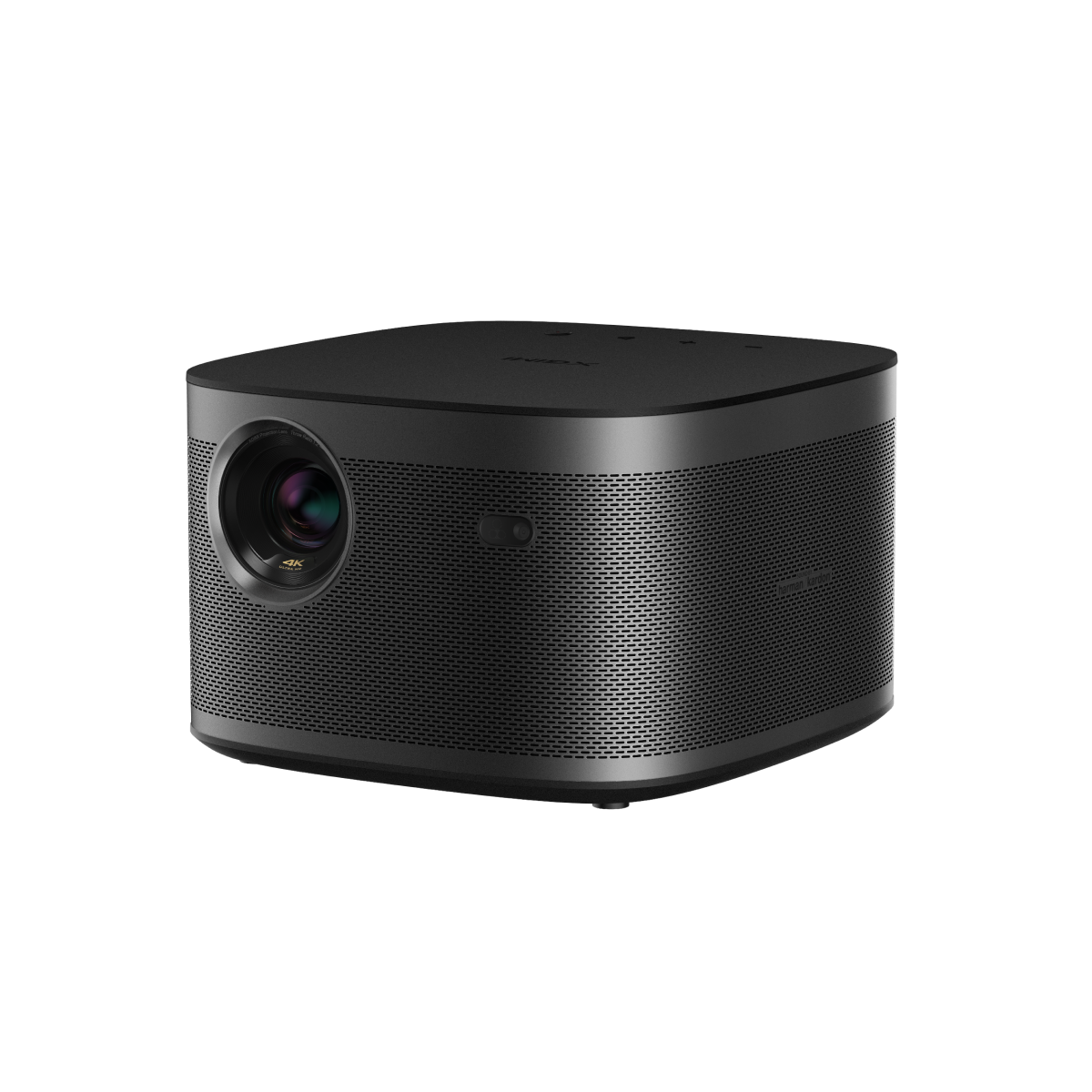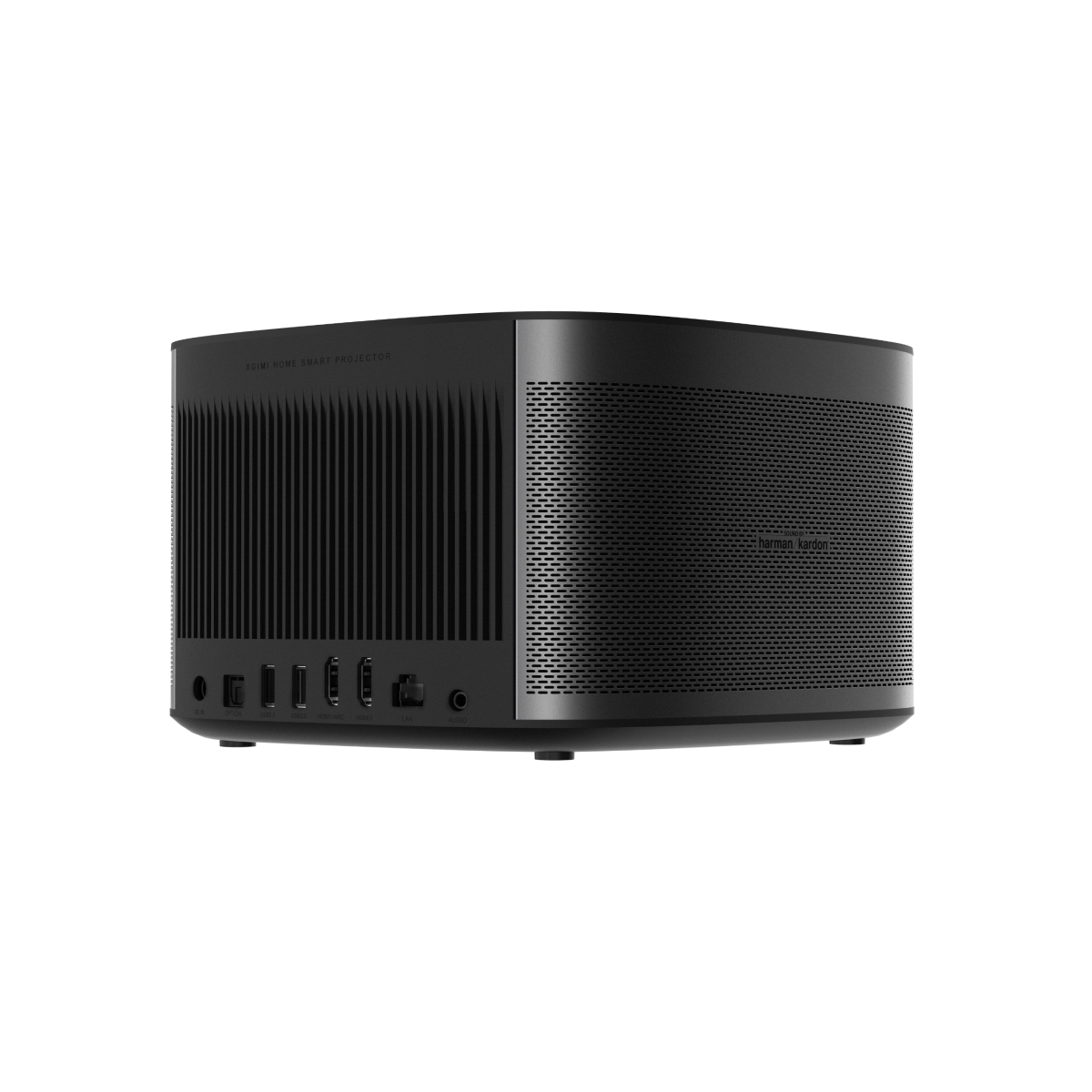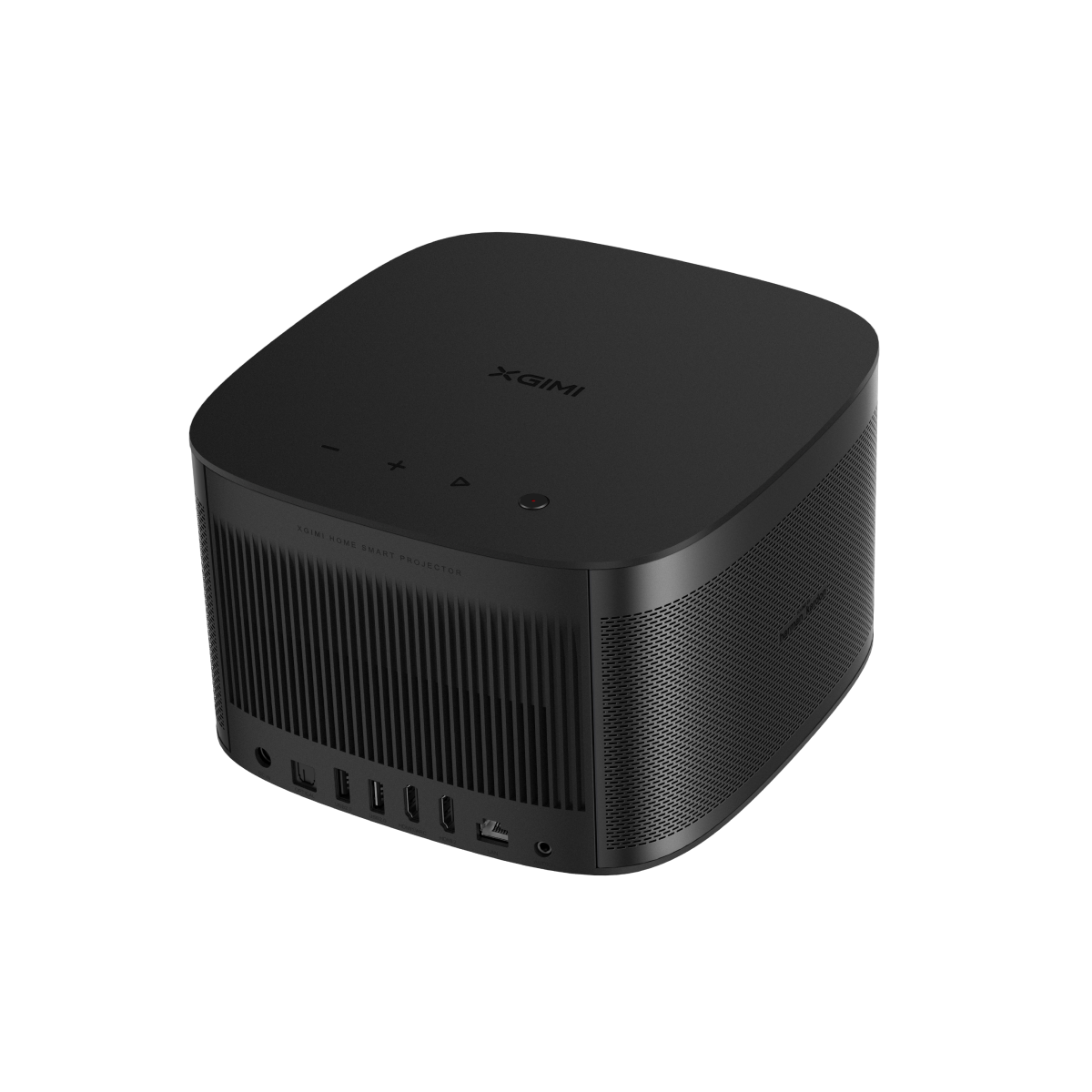 This is a 4K Ultra short-throw laser projector that features Built-in Harman Kardon speakers (2 woofers and 2 tweeters) with excellent sound, 4K resolution, 2400 ANSI lumens, 11.7 inches from any wall for a 120" image size, and also an Android TV™ system with unlimited contents.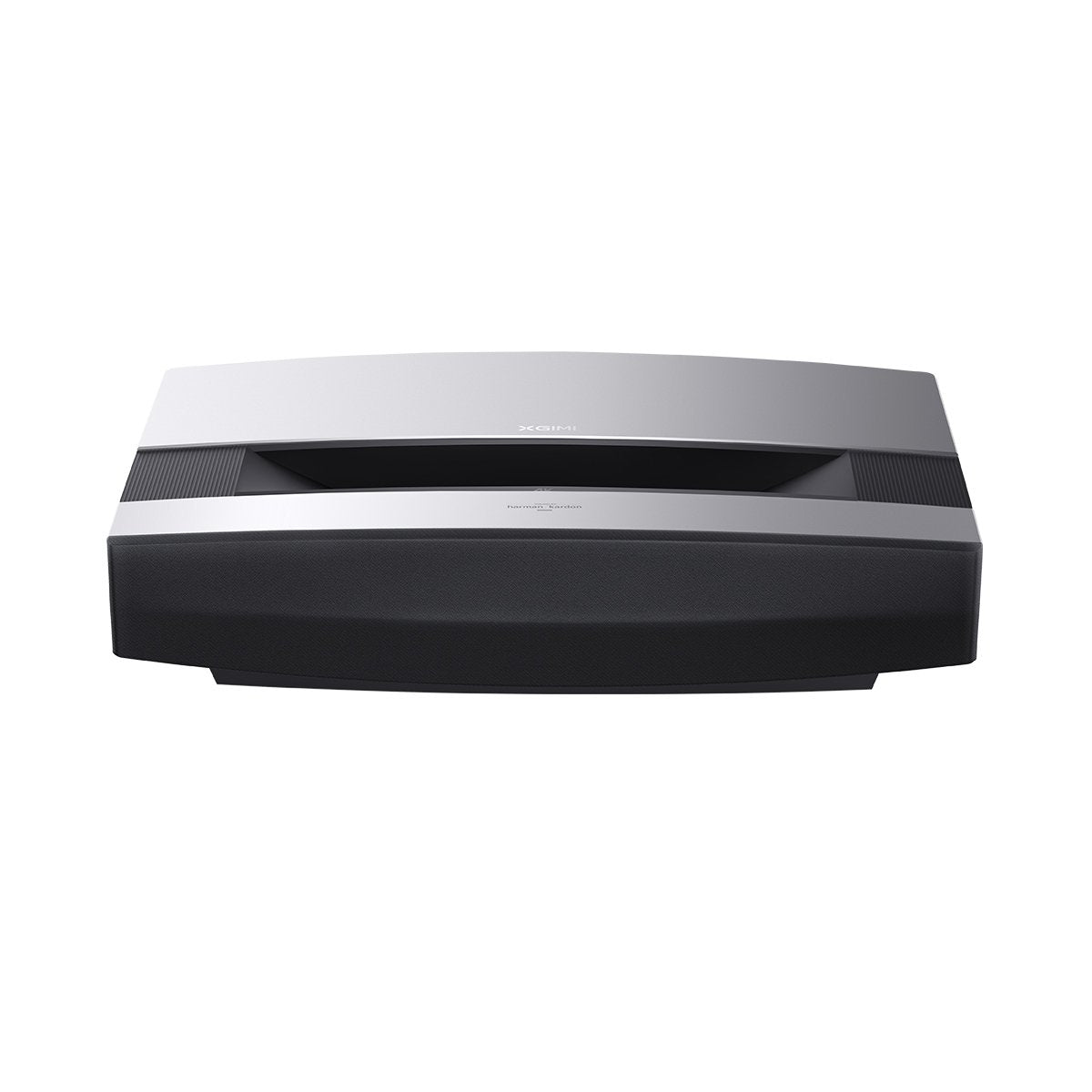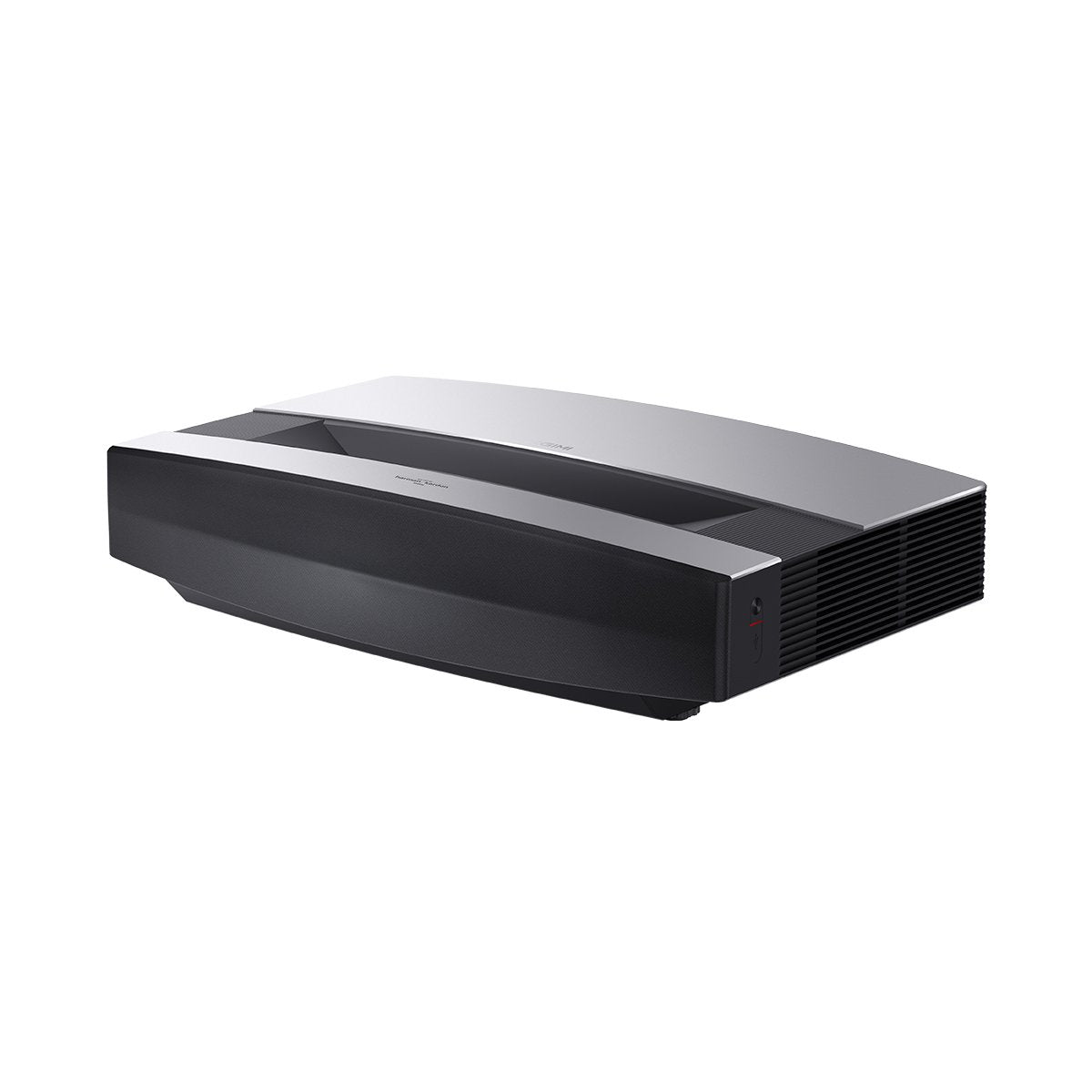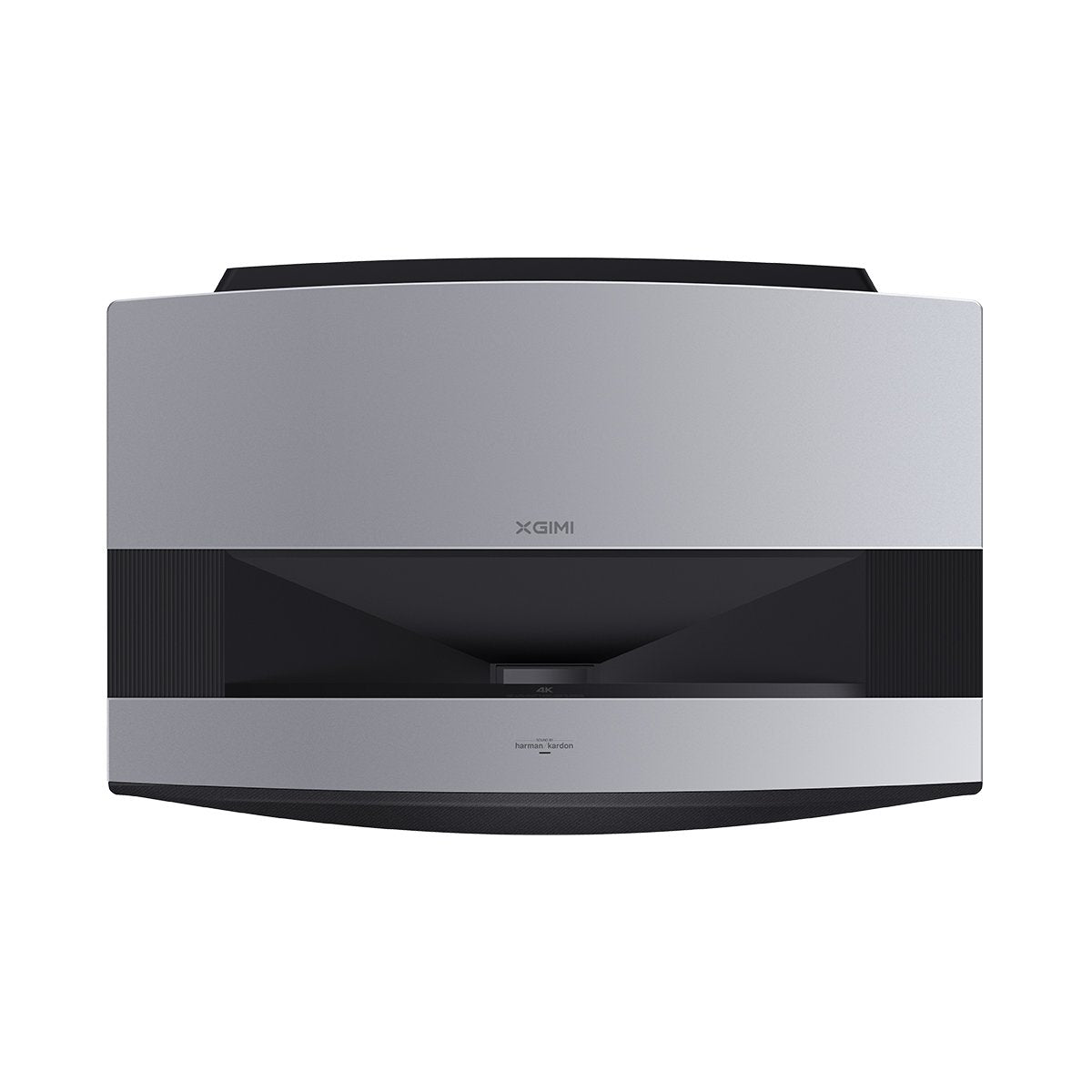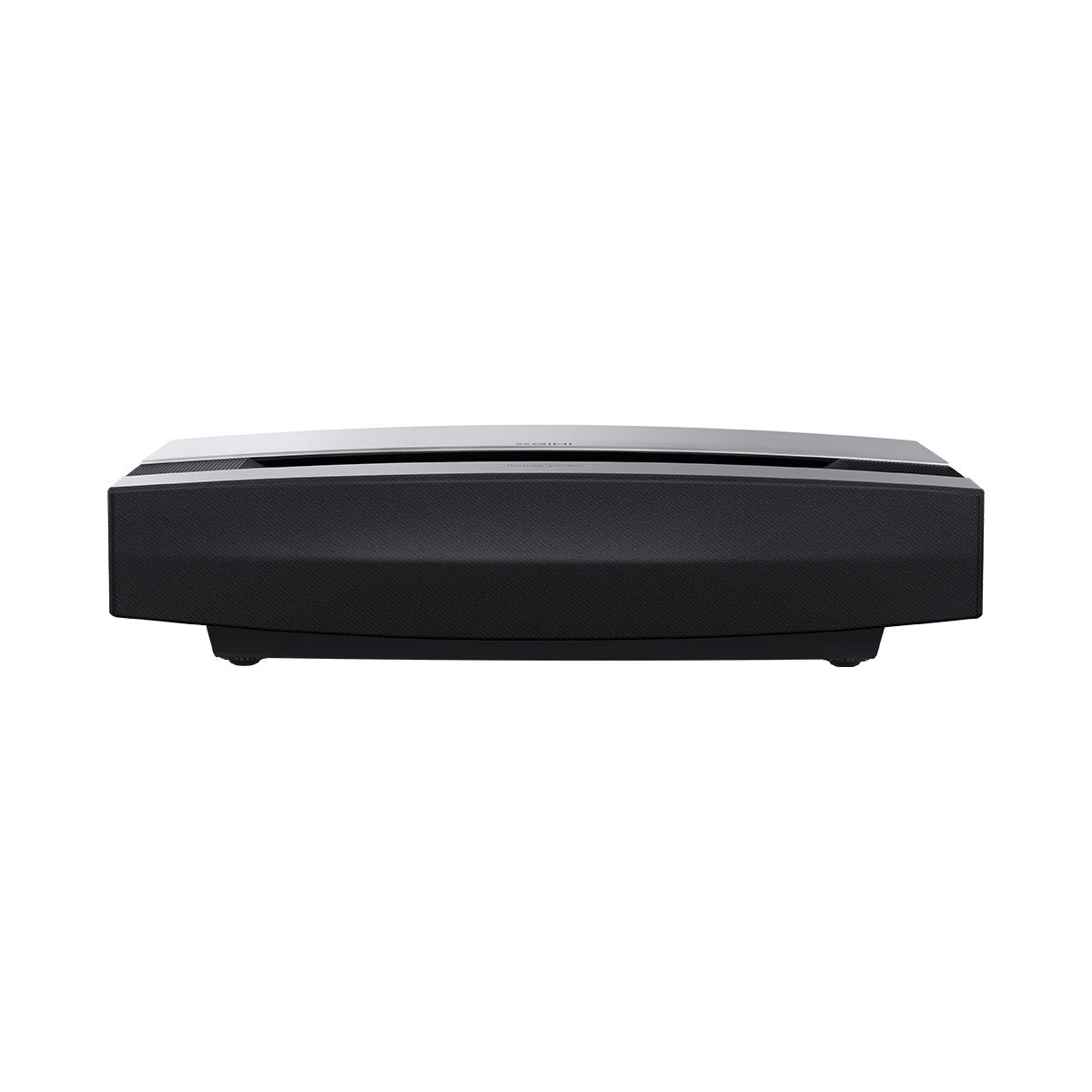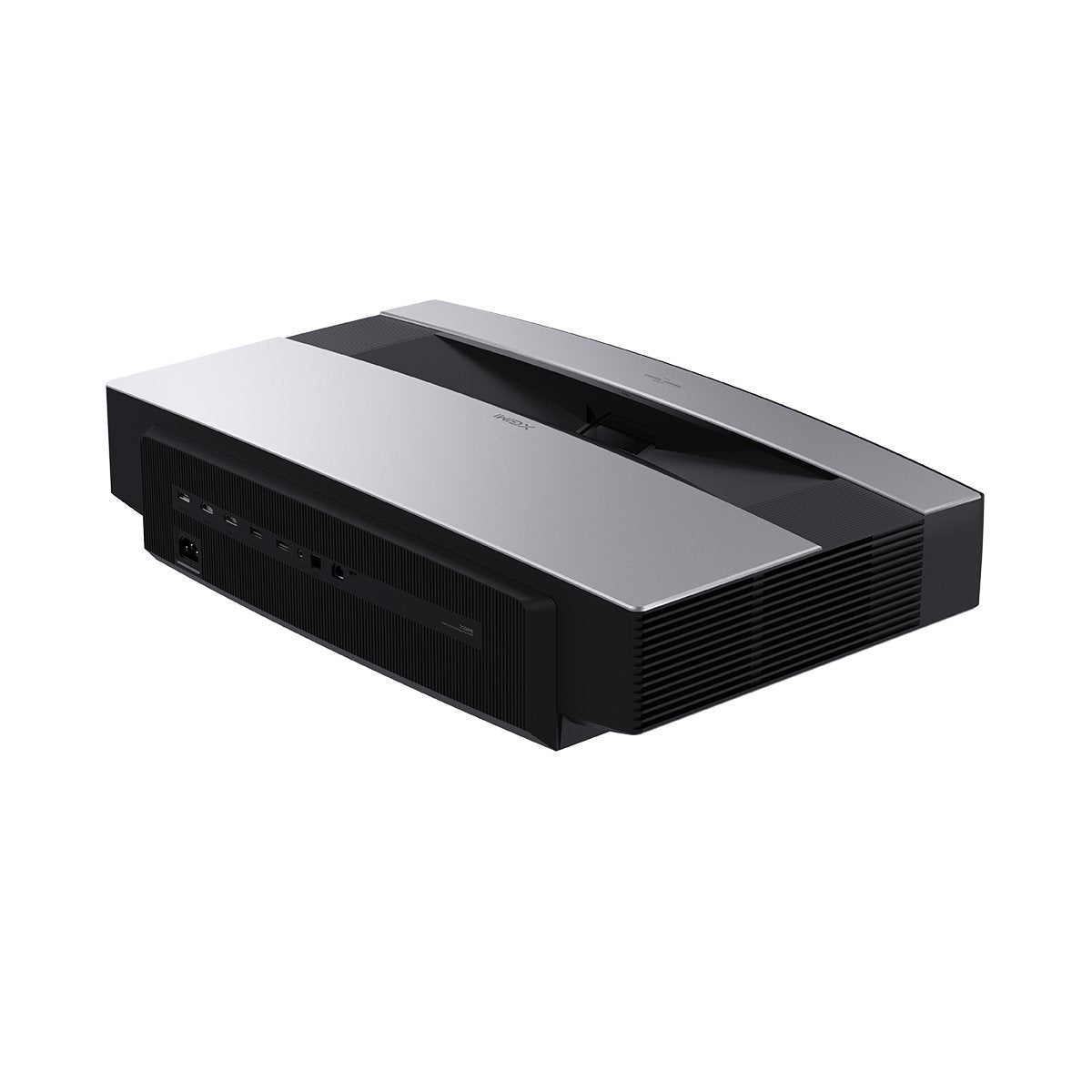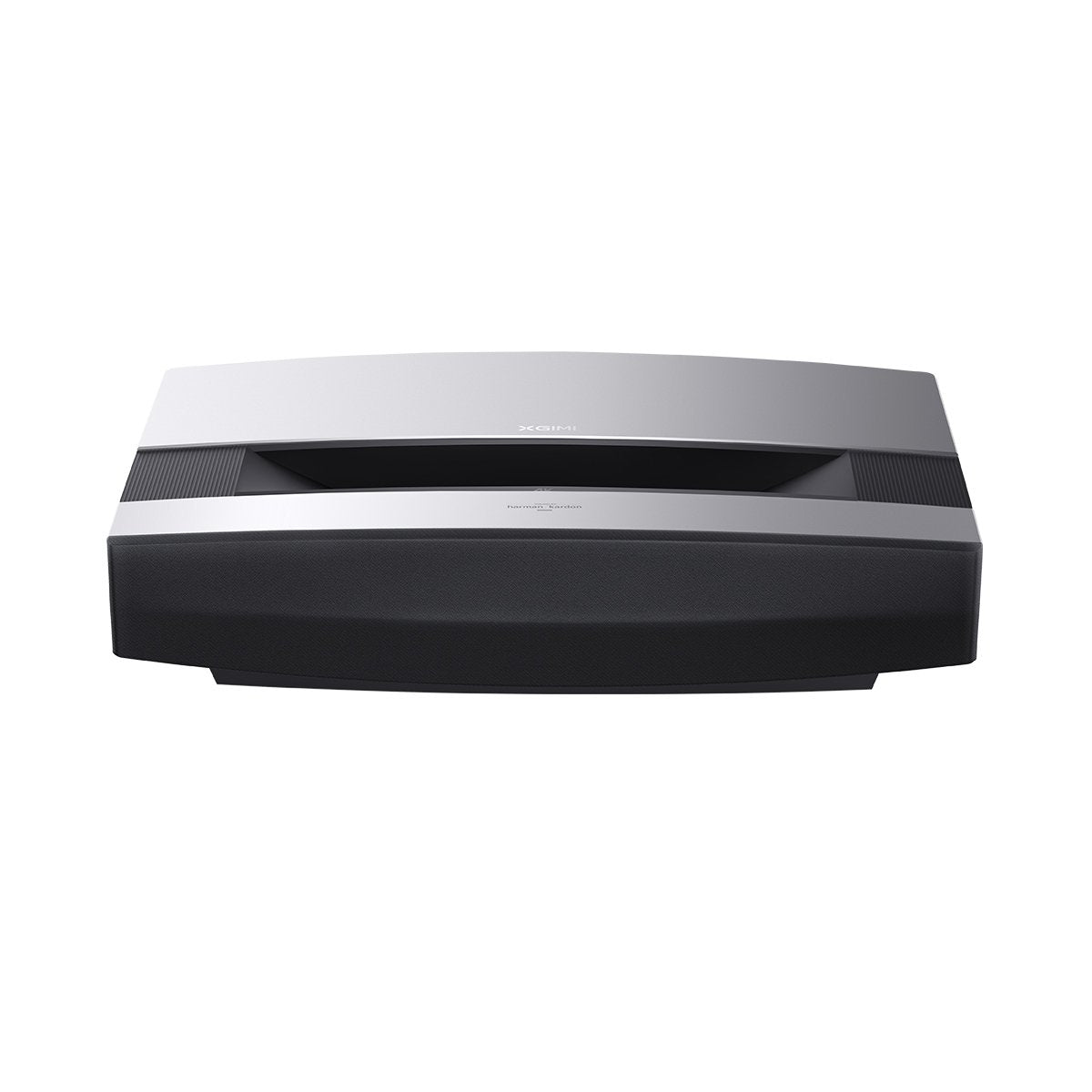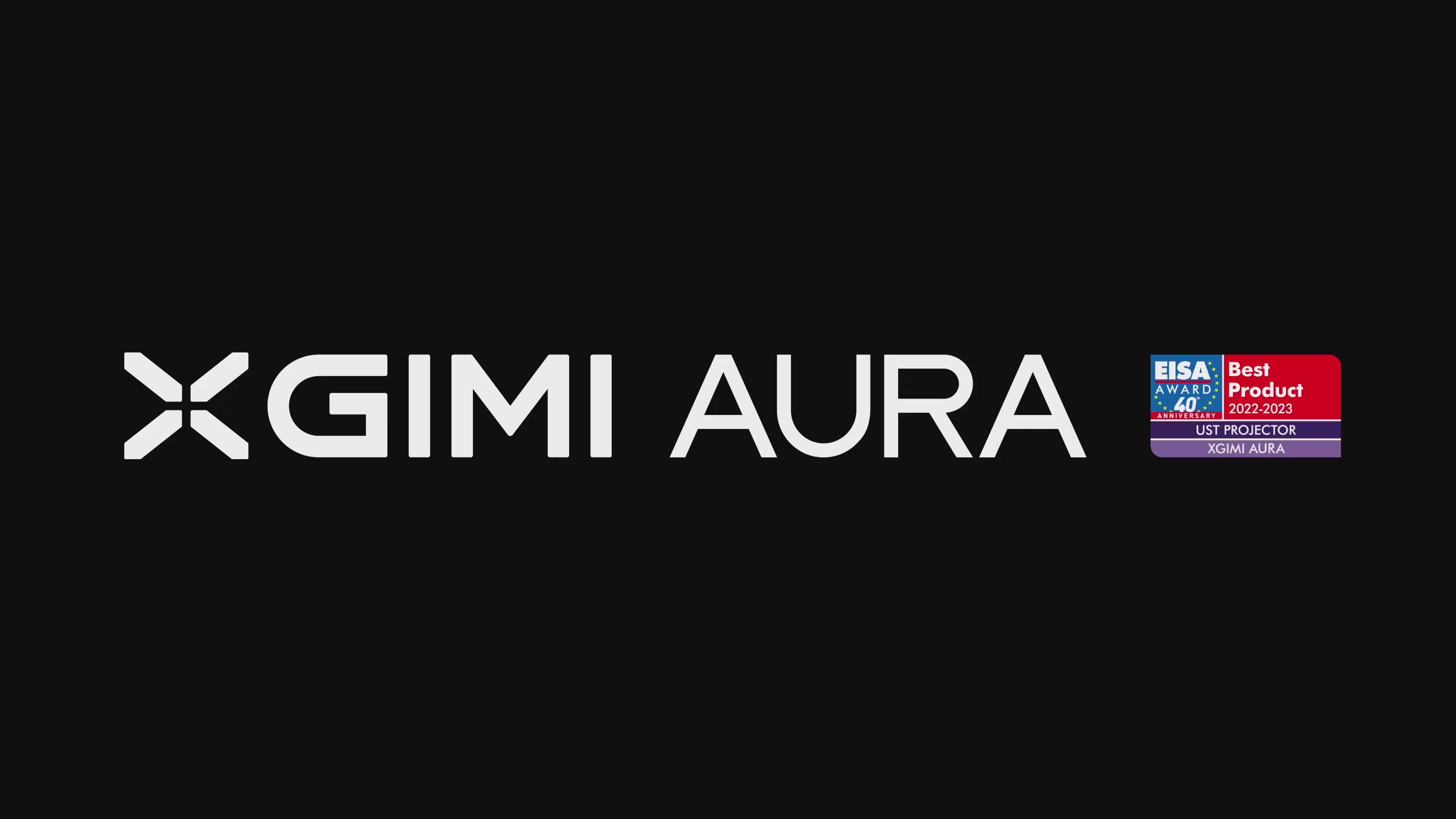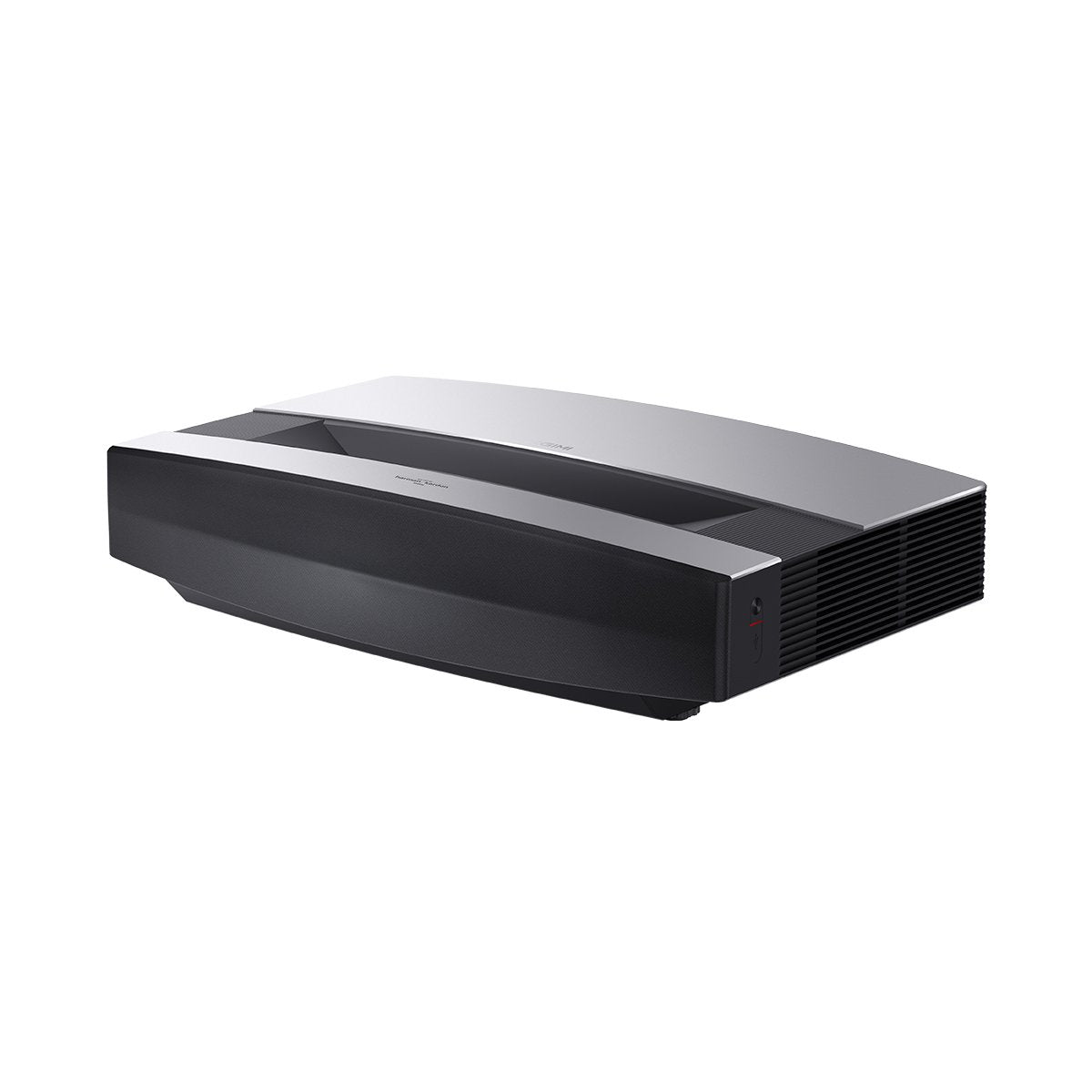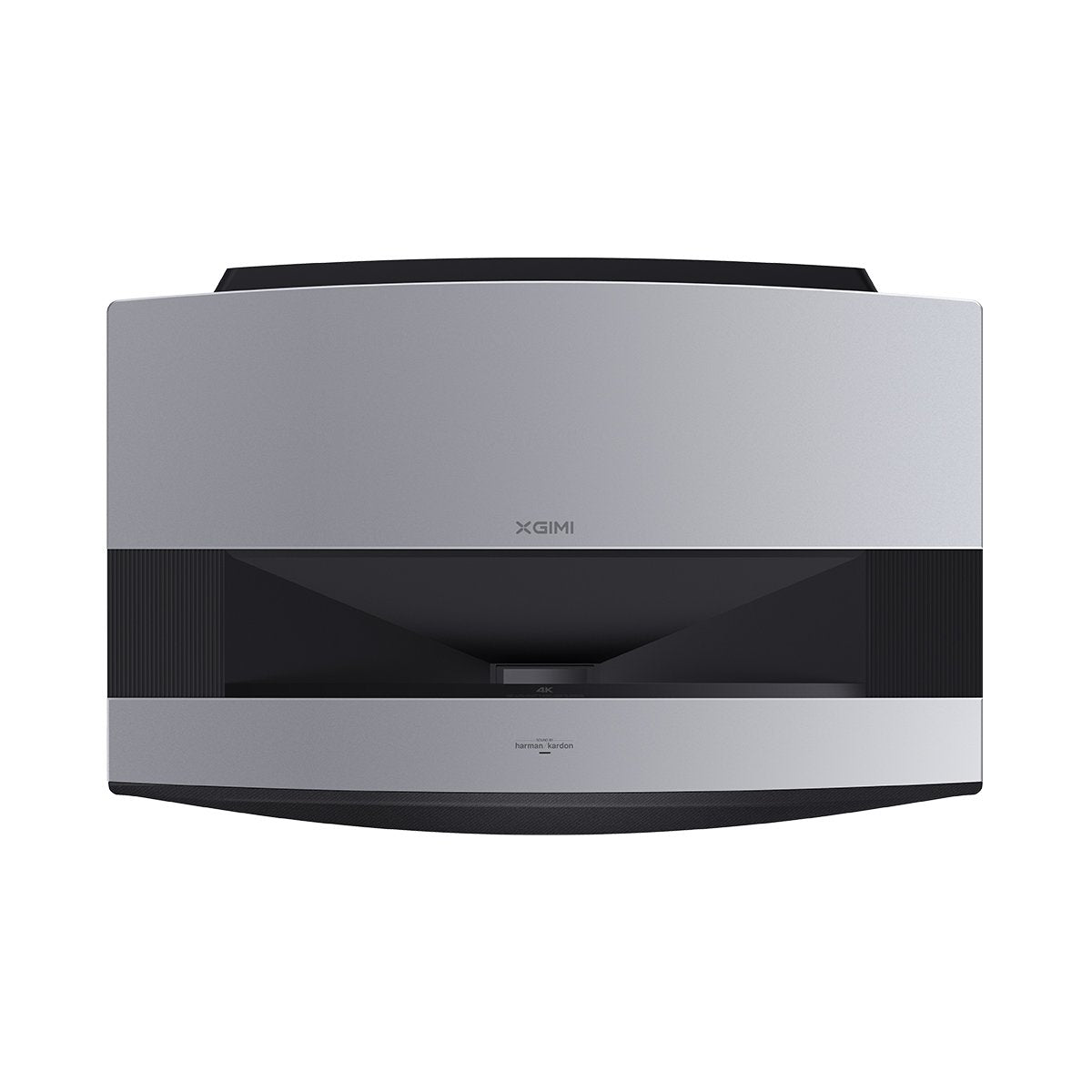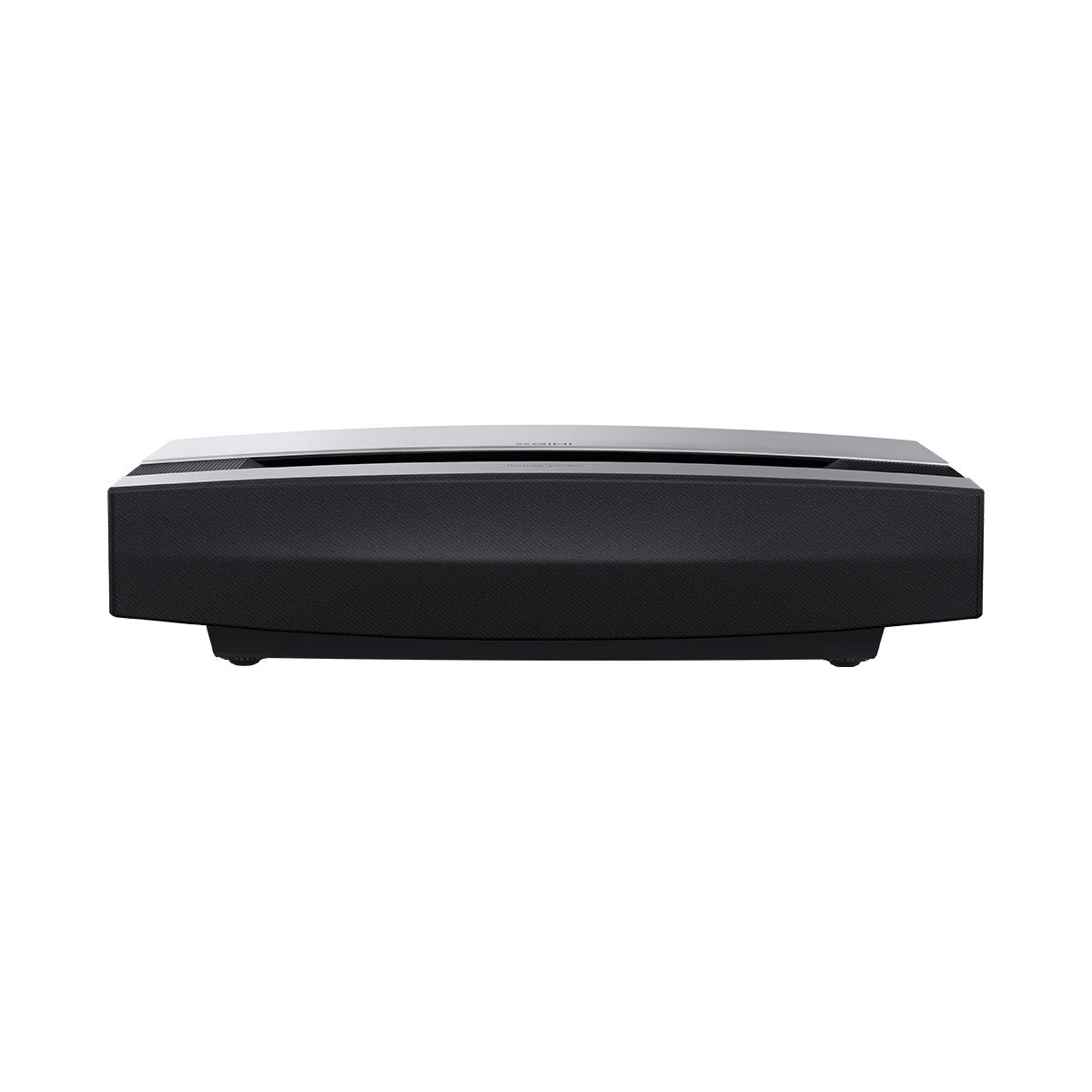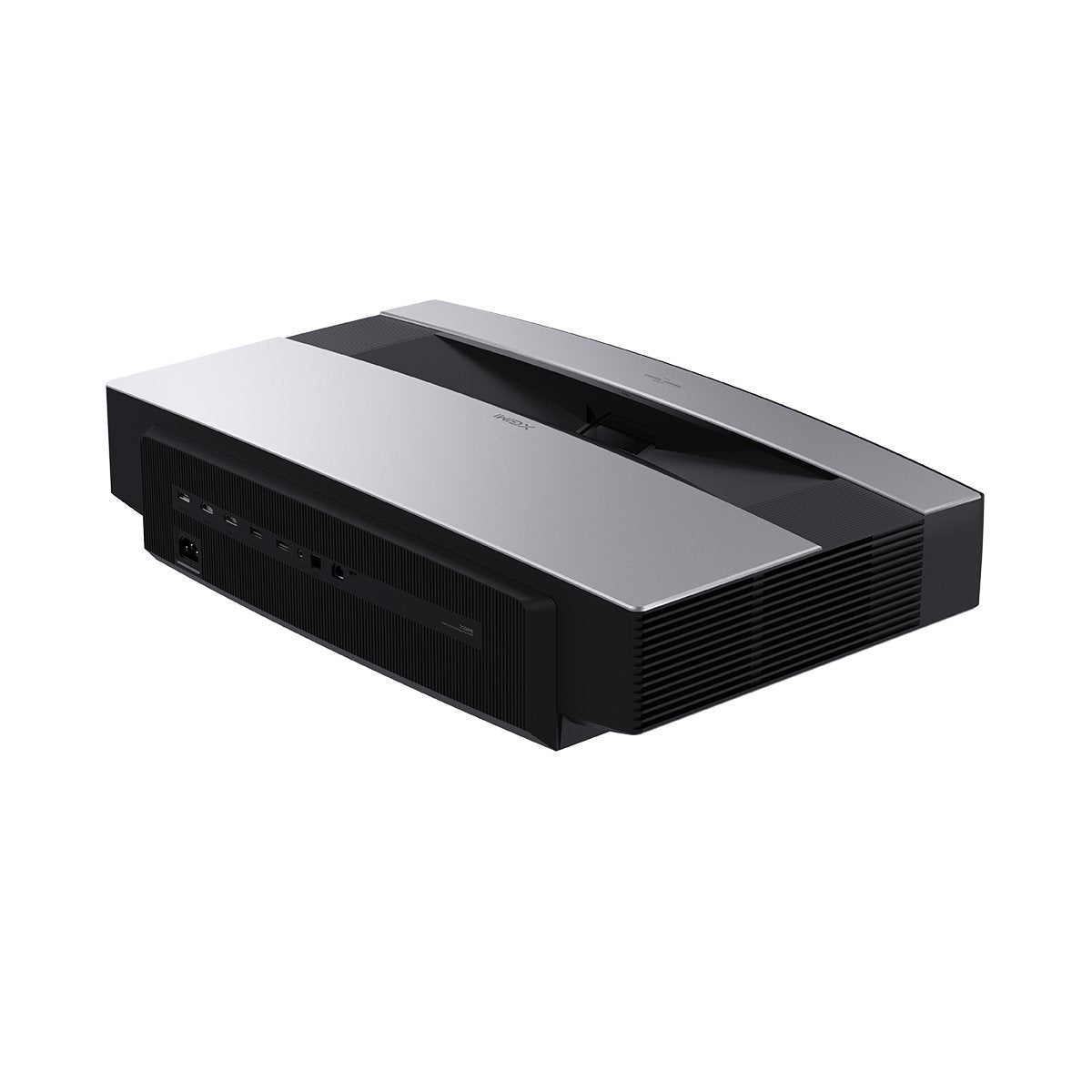 Indoor camping
Indoor camping is quite favorable as you won't be worried about cold/heat or even mosquitoes. For external camping, you can build tents houses and use blankets, pillows, and conducive towels to feel relaxed.
While you're in your tent, you can prevent getting bored and get your children entertained by enjoying a movie night in front of your tent.
We recommend XGIMI Halo+ portable projector which comes with 900 ANSI lumens.
This ANSI lumen is suitable for watching at night and also in a dark environment. It's quite easy to set up. With the ISA technology that was integrated into its form factor, some features like autofocus, auto keystone correction, auto screen alignment, auto obstacle avoidance can be adjusted even without you knowing.
Also, it has a high resolution of 1080P which produces a great display at night.
Puzzles
The game projectors will give you great excitement when doing puzzles with your children.
Using projectors to teach or entertain kids will enhance their observation skill, collaboration, and their cooperation skills.
When children are viewing objects on a large screen, it will help them to concentrate without having many side distractions.
Watch a movie
While staying indoors with your children, you can enjoy some kids' TV shows and movie series. Some Disney movies are:
Toy Story Series

Coco

Frozen

Mulan

Finding Nemo

The Harry Potters Series
Some Parents May Complain About Too Much Screen Time
Do you know that using a projector for your display will reduce the harm that TV screens cause to kids' eyes? The display from projectors reduces the blue light which affects the eyes.
Watched a projected object is similar to looking at the moon at night. Since the moon results as a reflection from the sun, in the same way, the projector is quite a reflection from the original display screen.
Meanwhile, projectors offer more eye protection than TV screens.
XGIMI AURA

- 4K Ultra Short Throw Laser Projector
This is a 4K Ultra Short Throw laser projector which reduces the blue light that comes from TV screens and the goal is to ensure that your children never worry about eye strain which is caused when your eyes are exposed to screens for a long time.

The blue light affects the eyes when we watch movies or scenes over a long period.

Meanwhile, this projector comes with in-built intelligent eye protection that is powered by IR sensors which is an automated light dimmer. The goal is to prevent your eyes from damages that will come from radiation.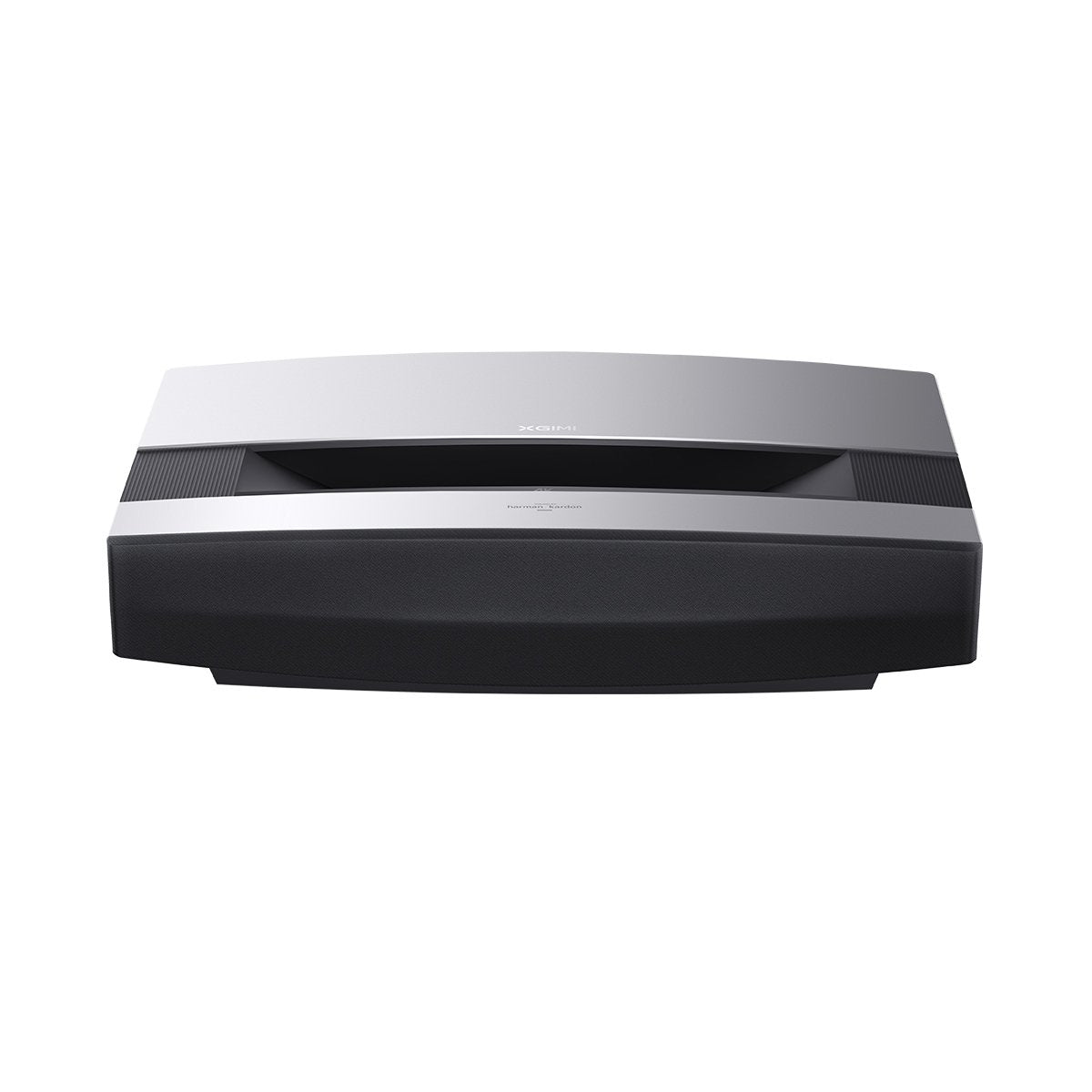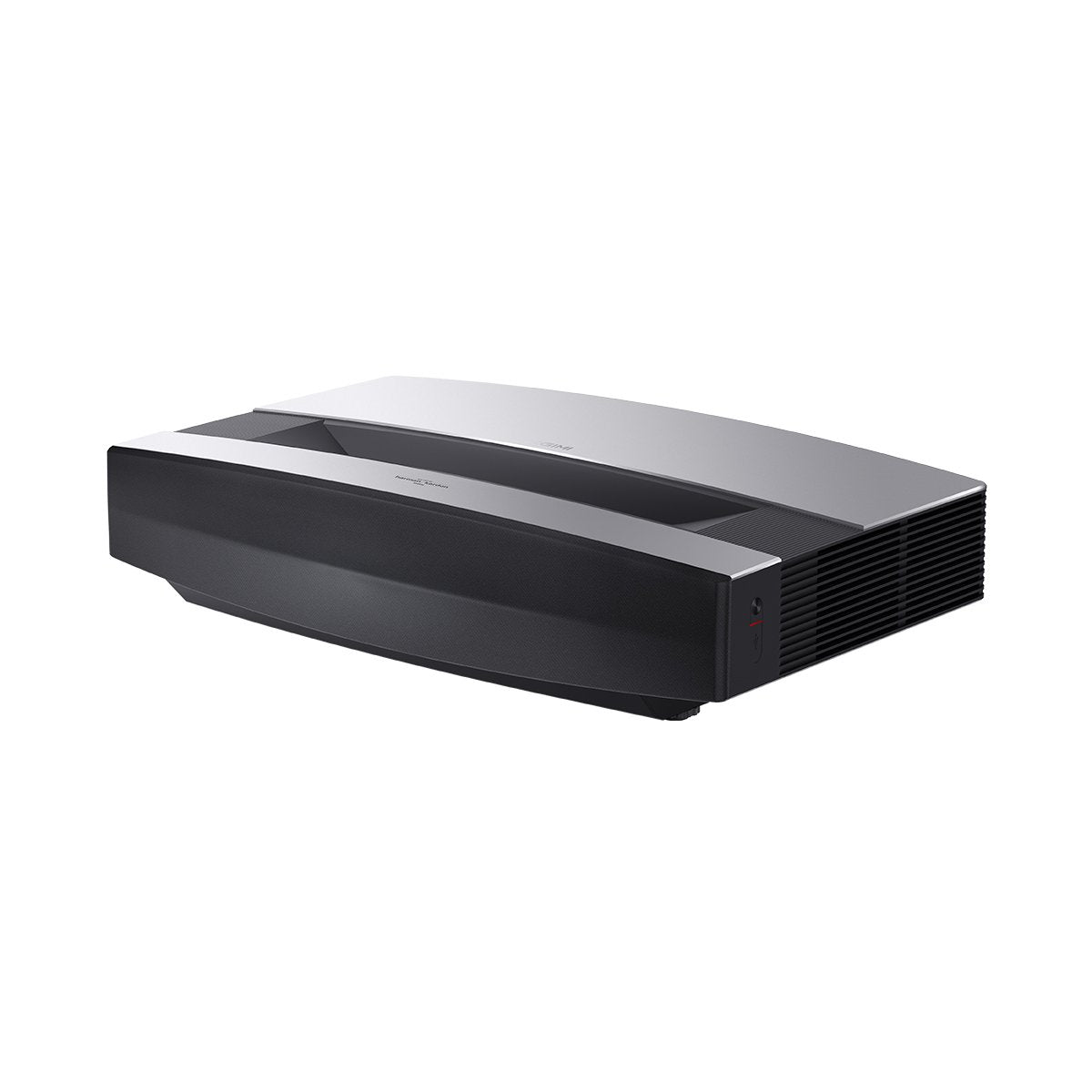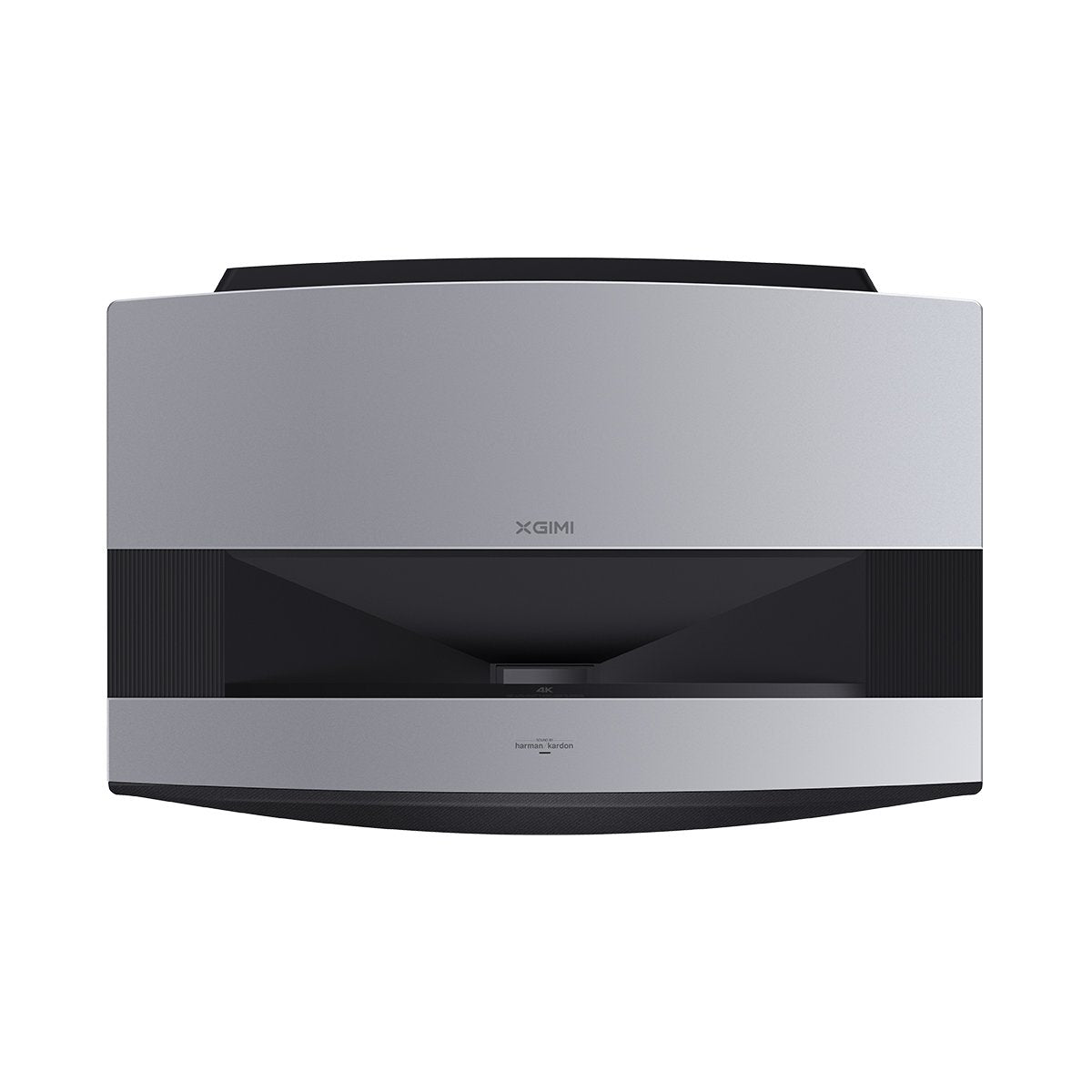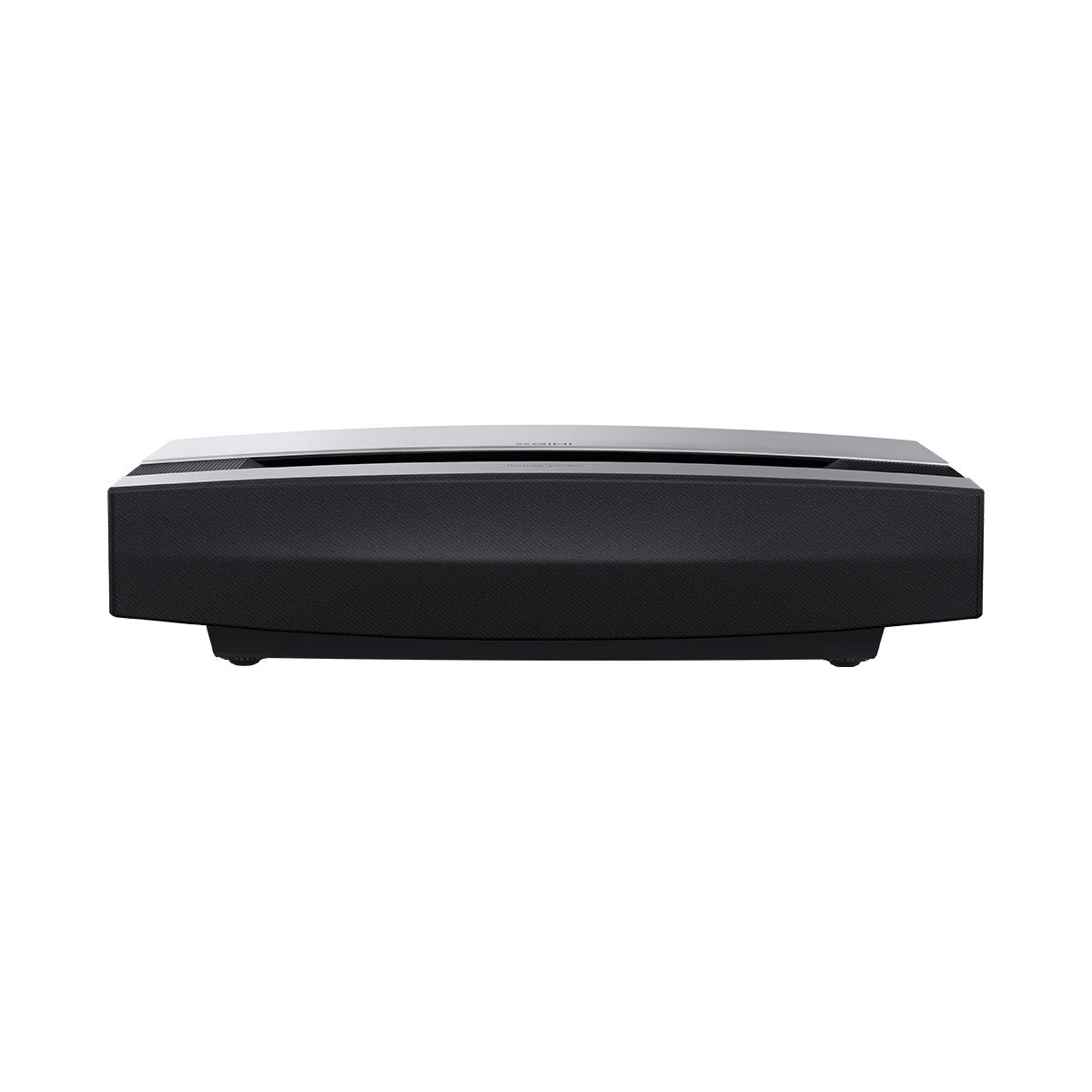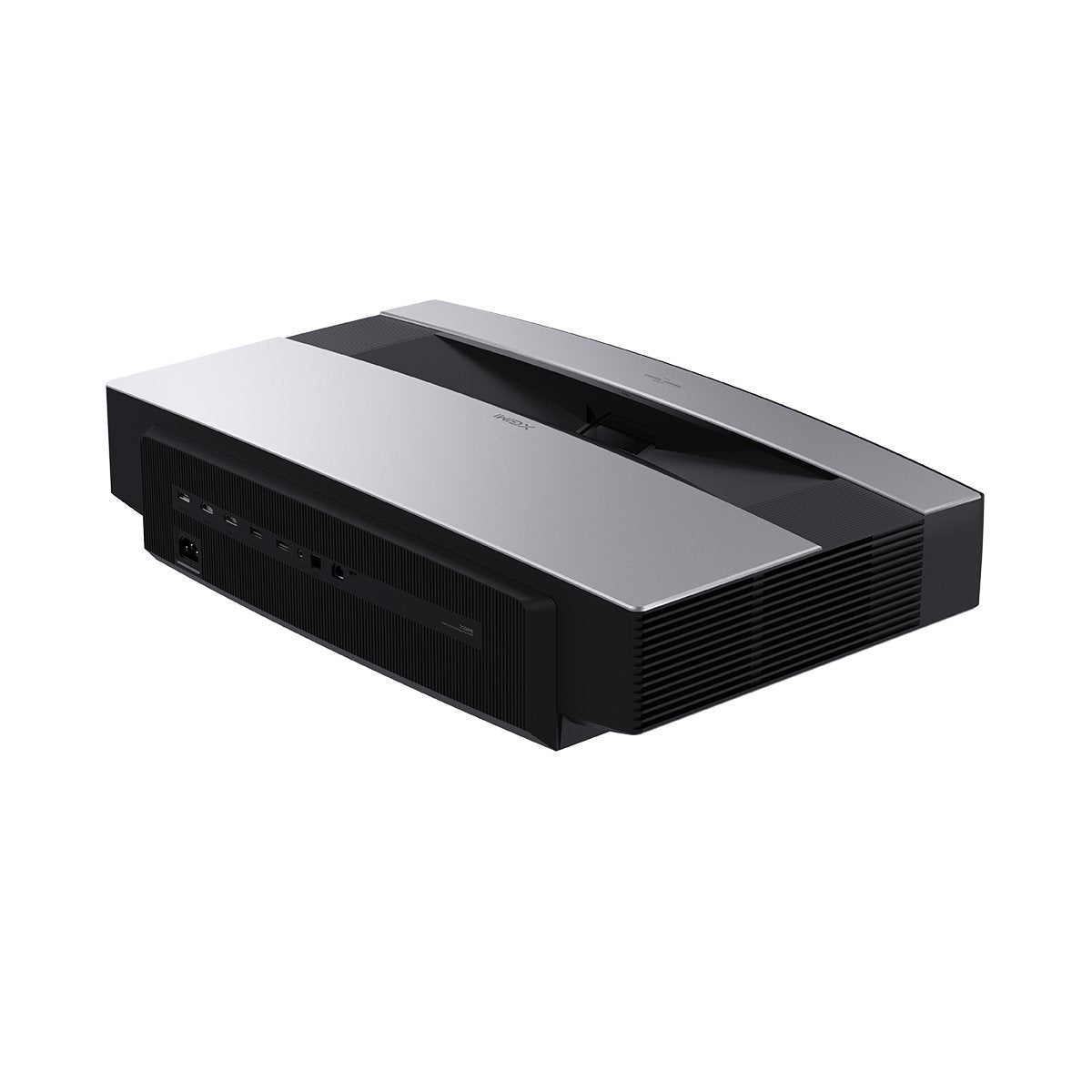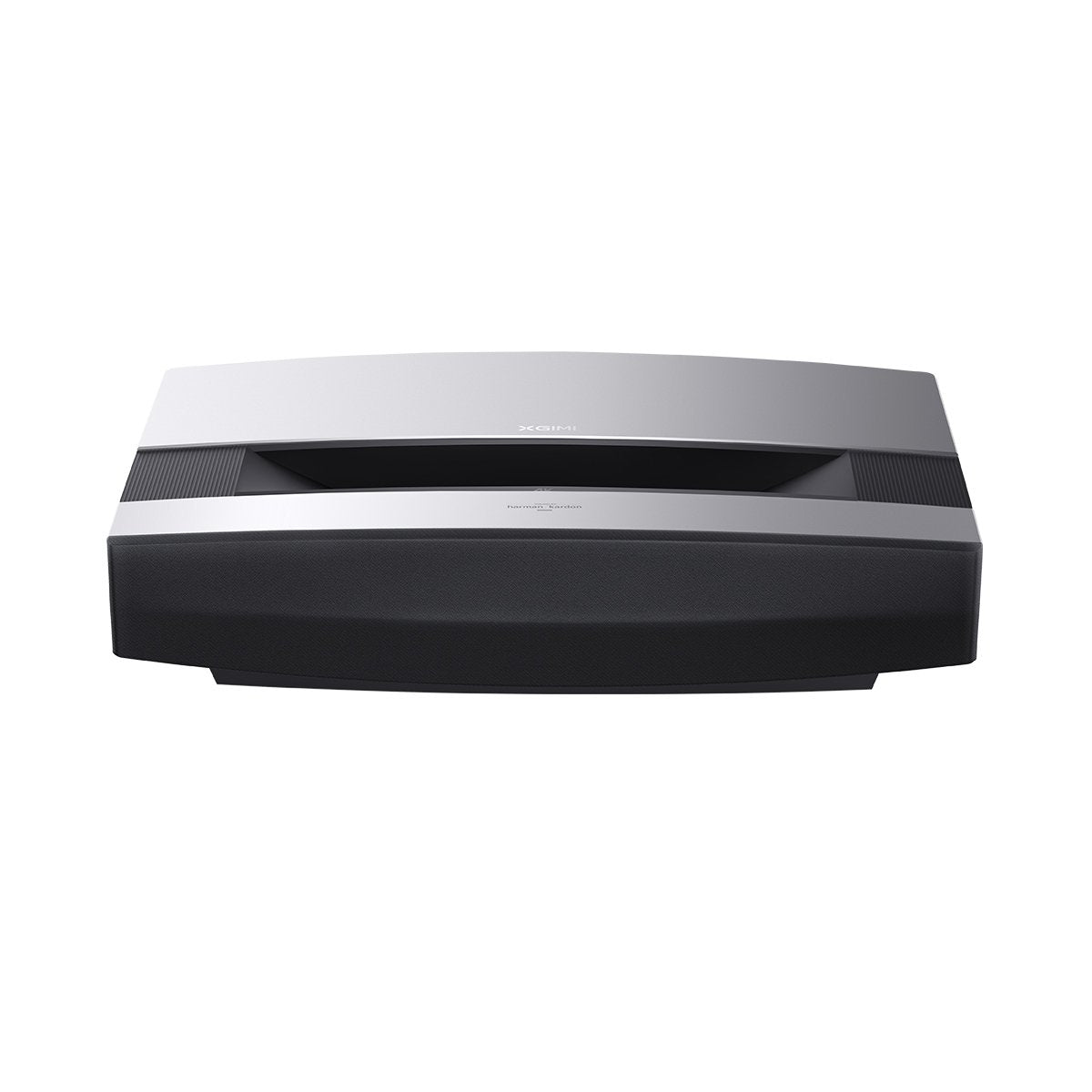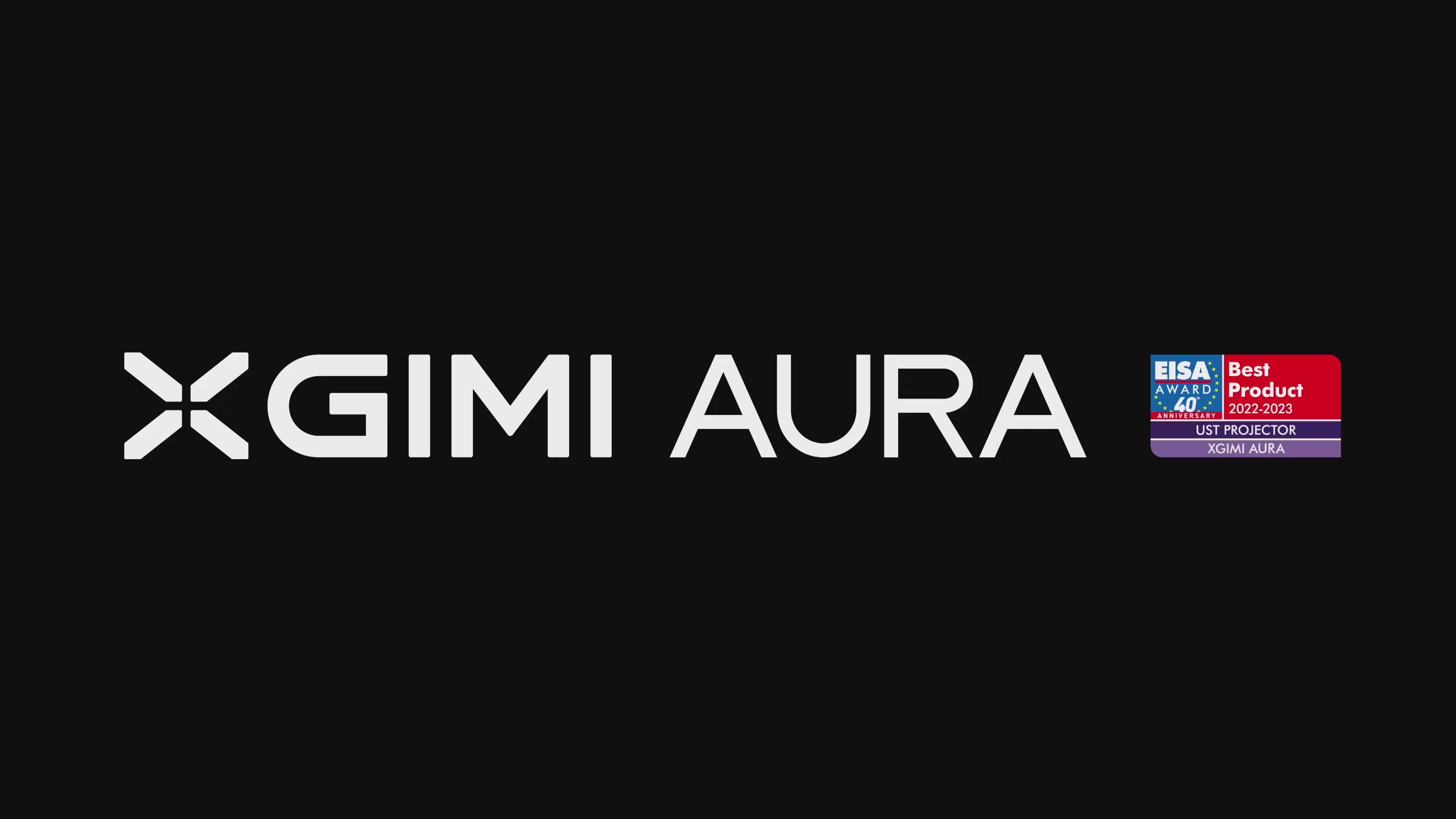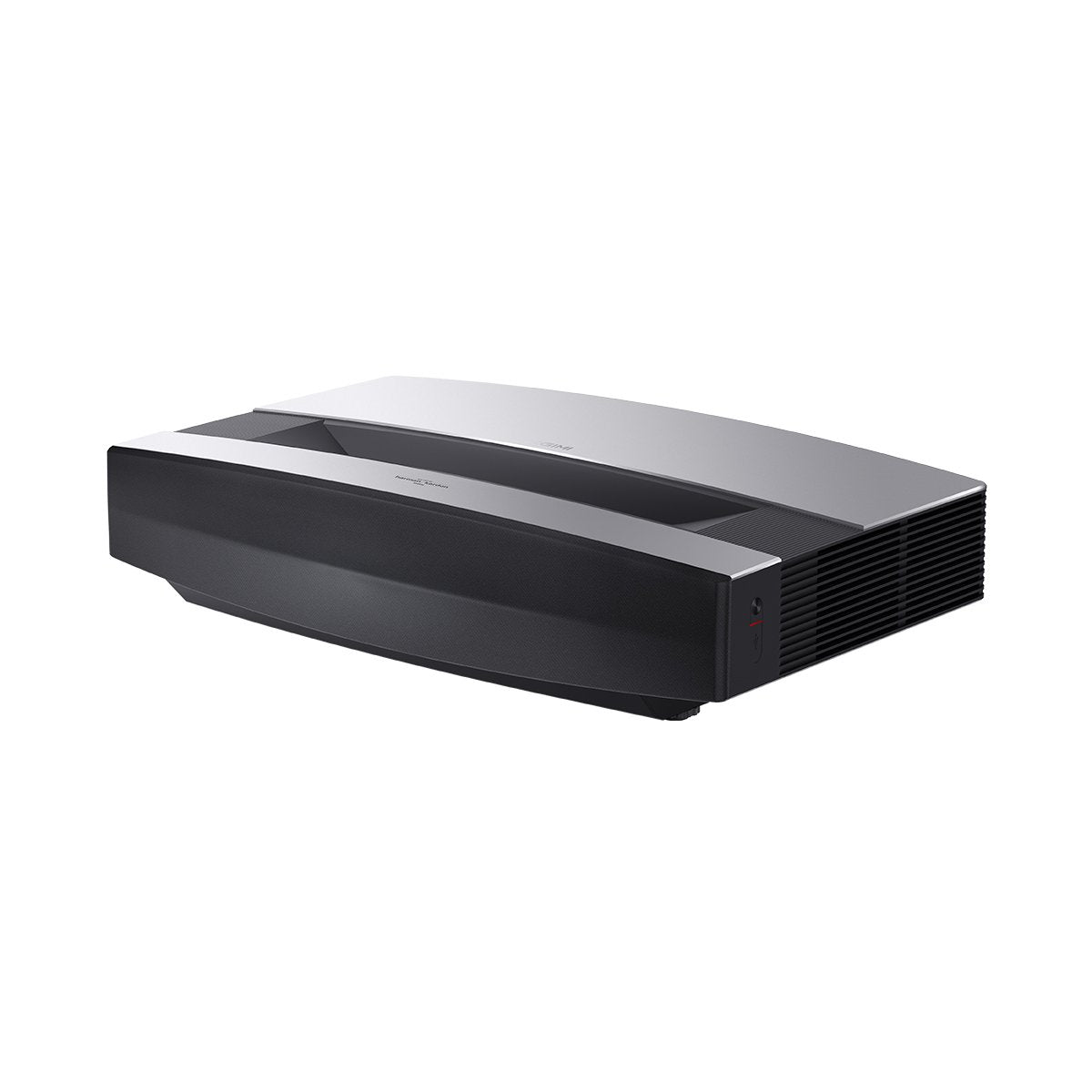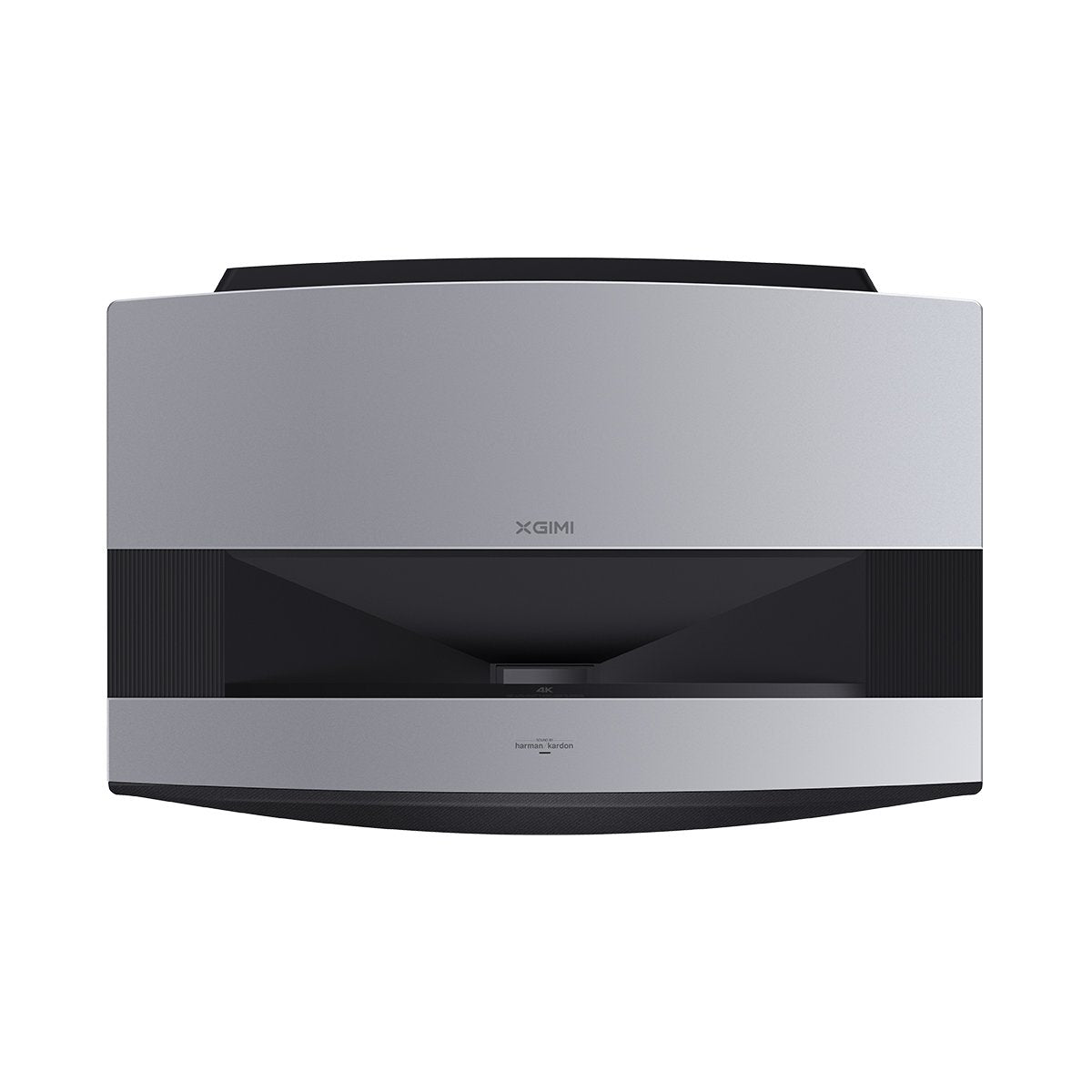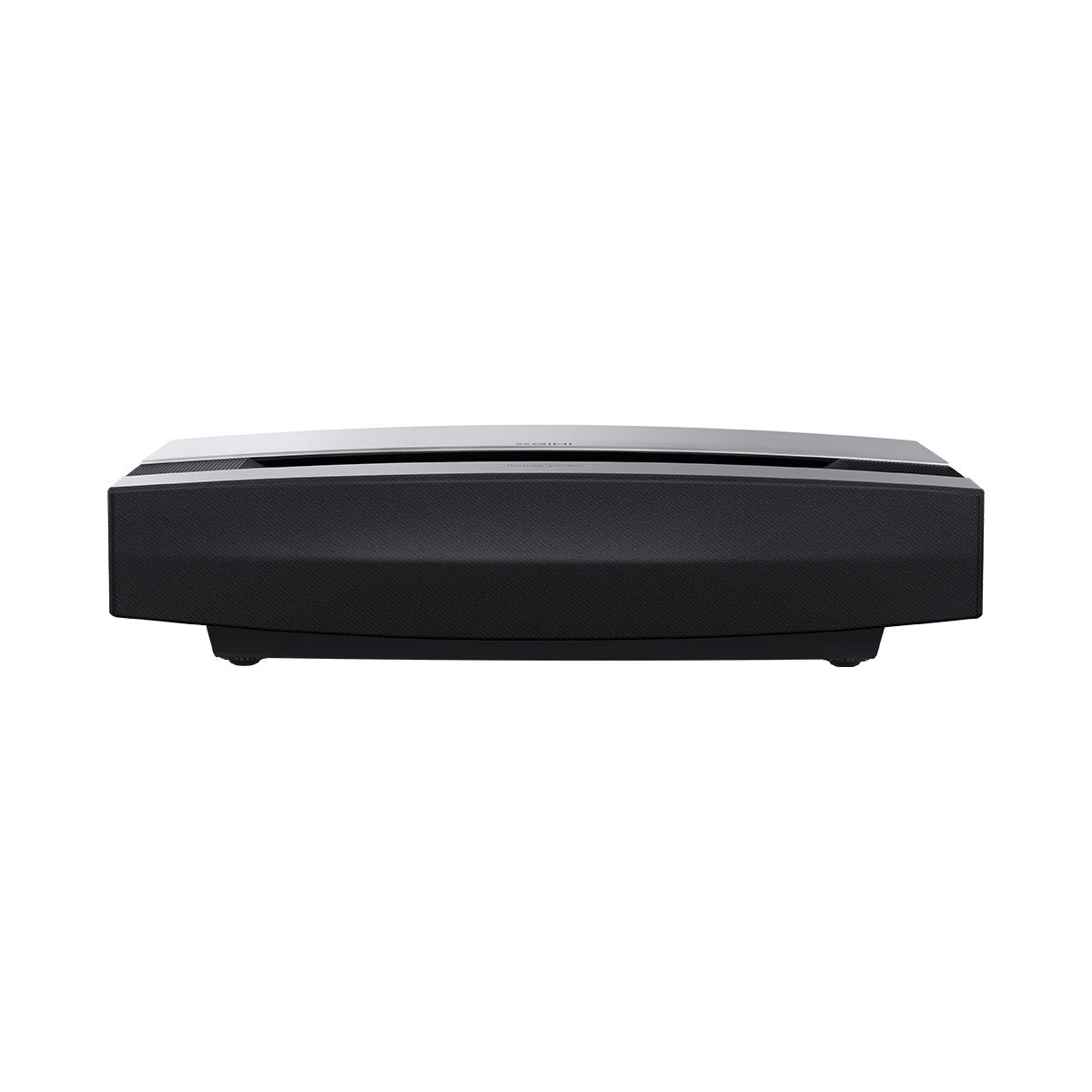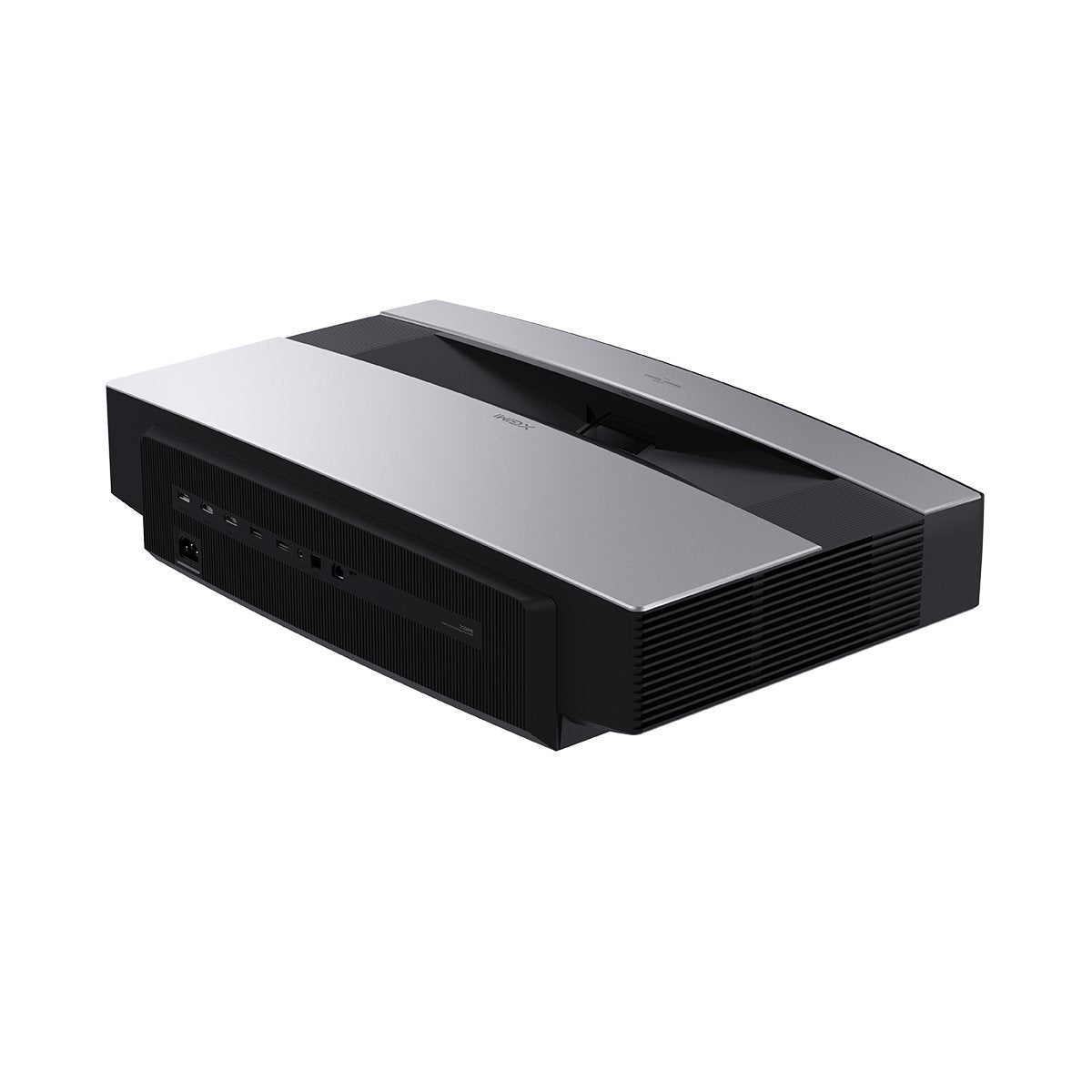 XGIMI HORIZON Pro

-4K Long-Throw Home theater Projector
The 4K long-throw home theater projector has an in-built
AI brightness adjustment.
The optical sensor integrated into HORIZON Pro works with XGIMI's AI to determine as well as act to any changes in ambient light. AI brightness adjustment The AI brightness adjuster automatically enhances your projector picture quality to ensure that your picture stays bright and colorful. It displays amazing pictures both in the daytime and at night which enables the user to enjoy watching movies using the projector.
TÜV Rheinland low blue light certified
The HORIZON Pro gives you a comfortable viewing experience for you and your children. Say goodbye to the effects of blue light on the eyes even when using the projector for long period.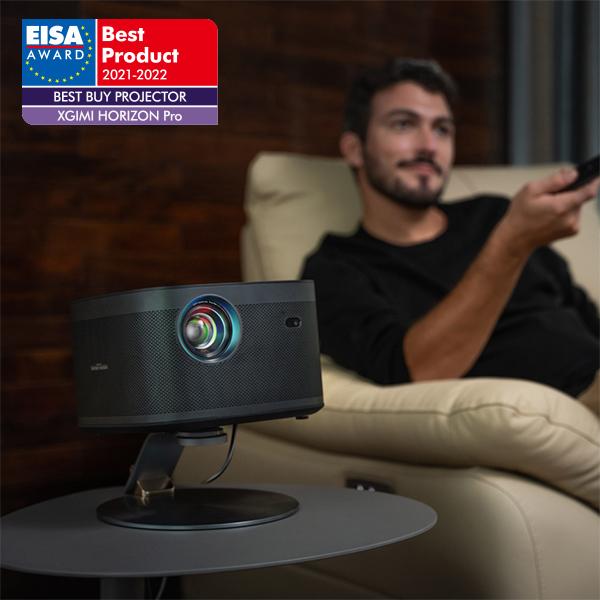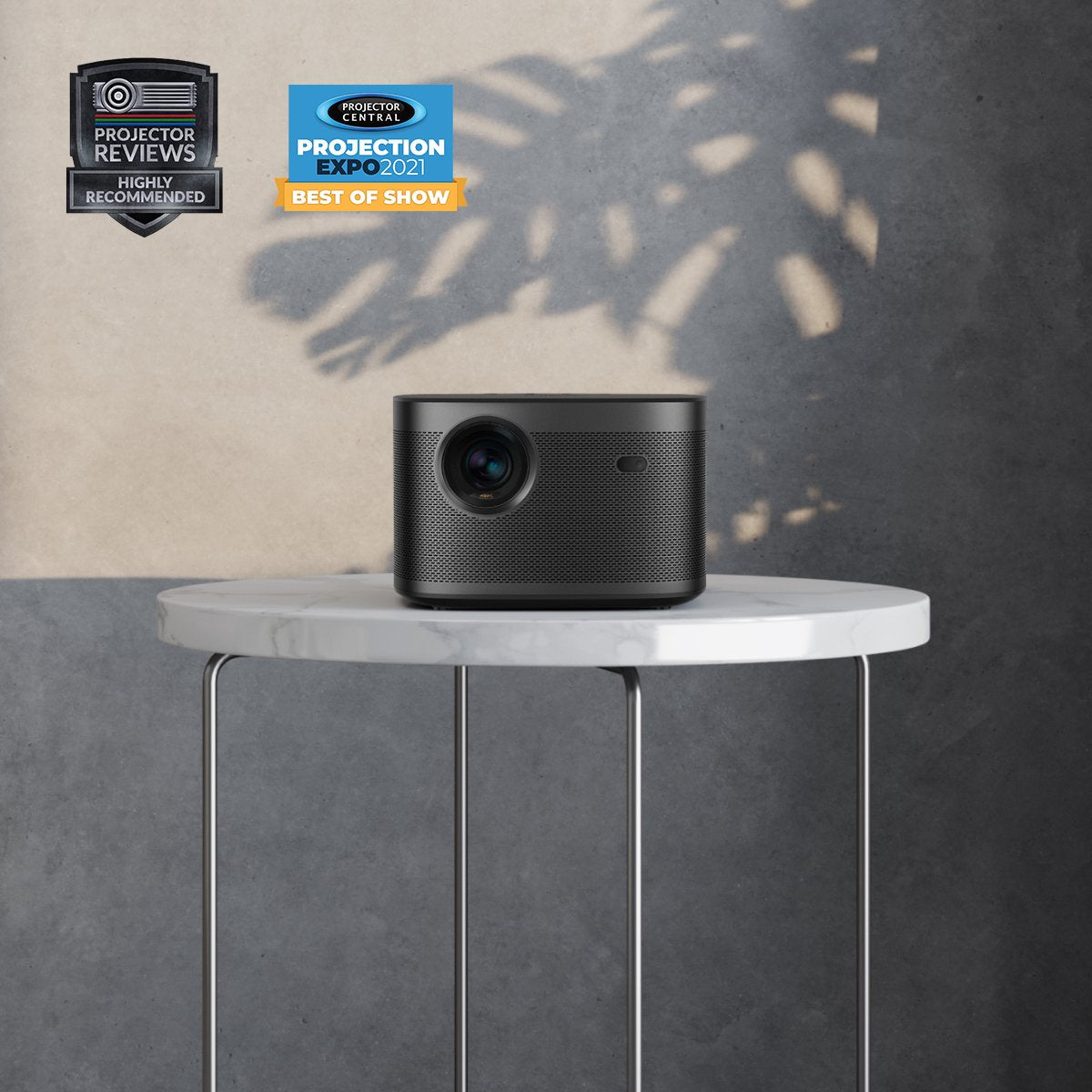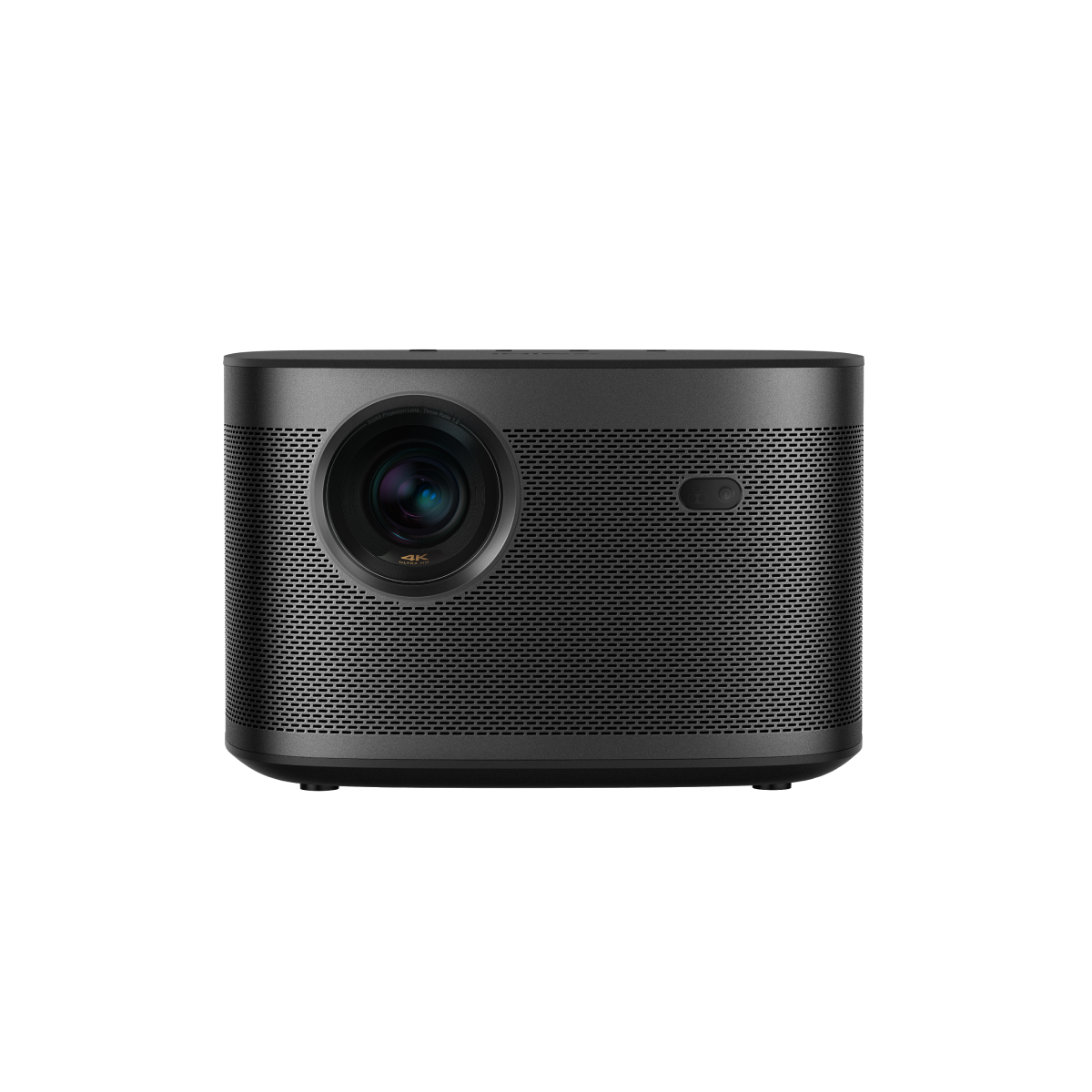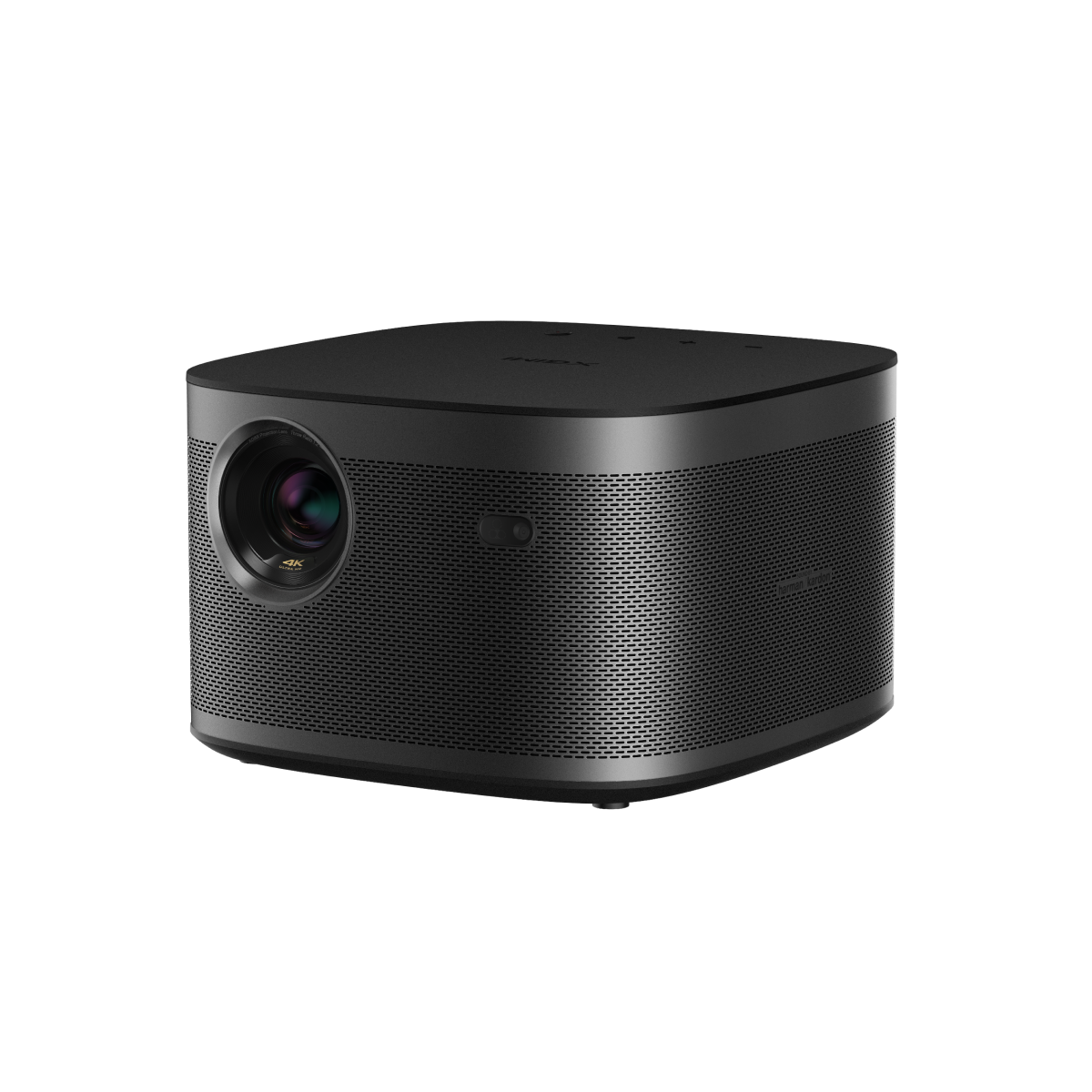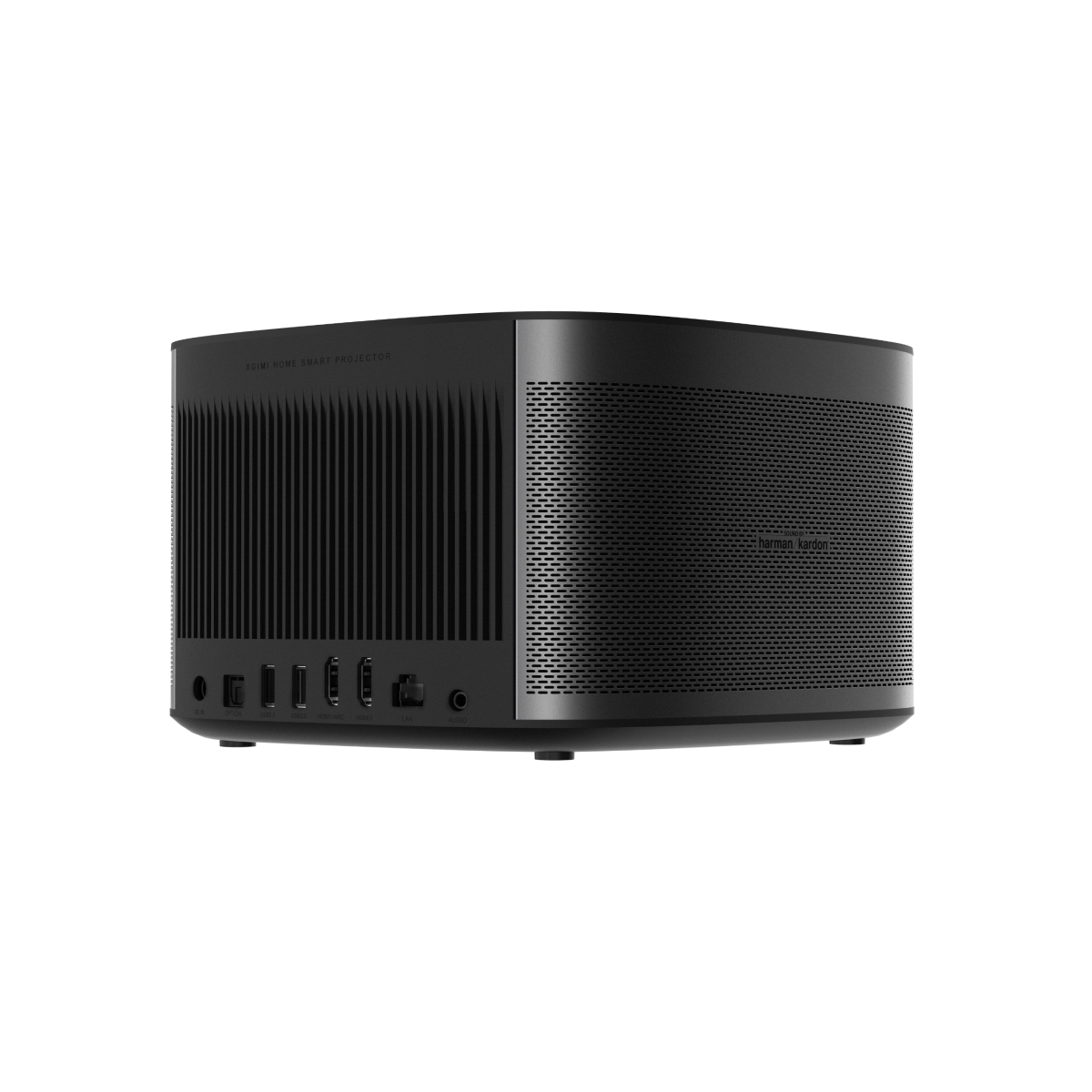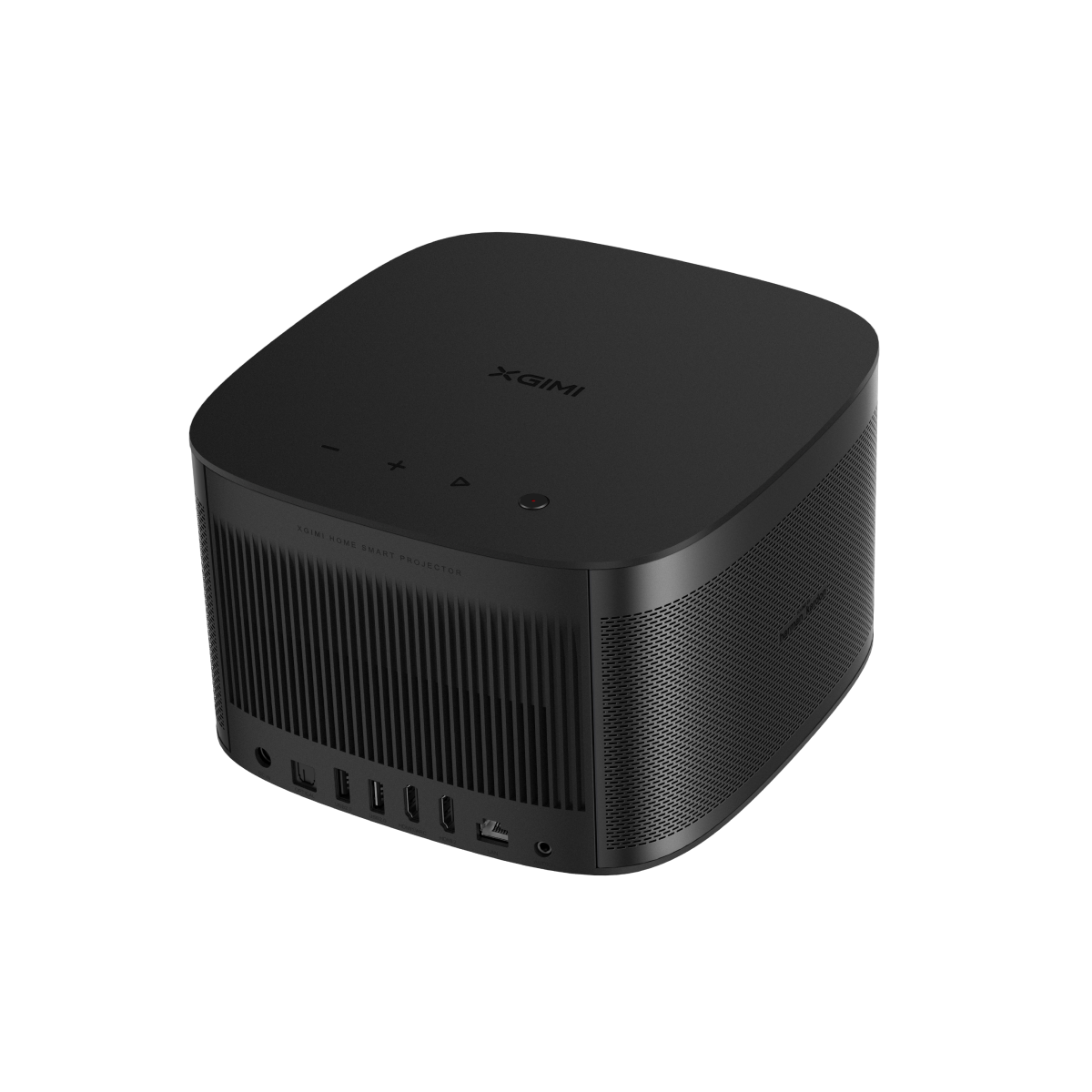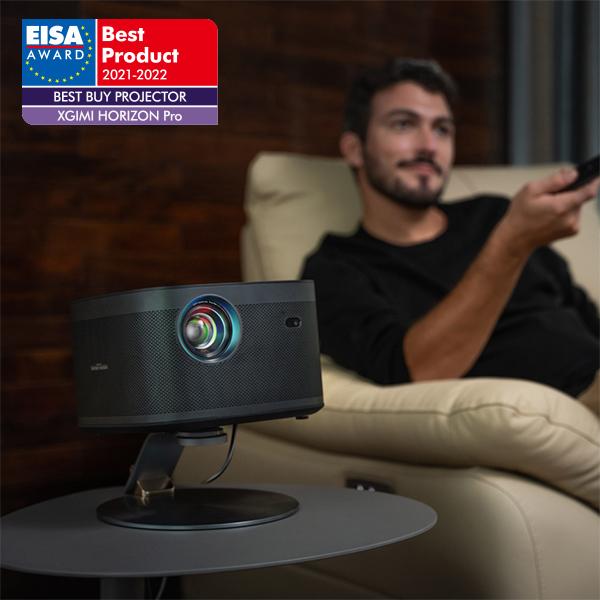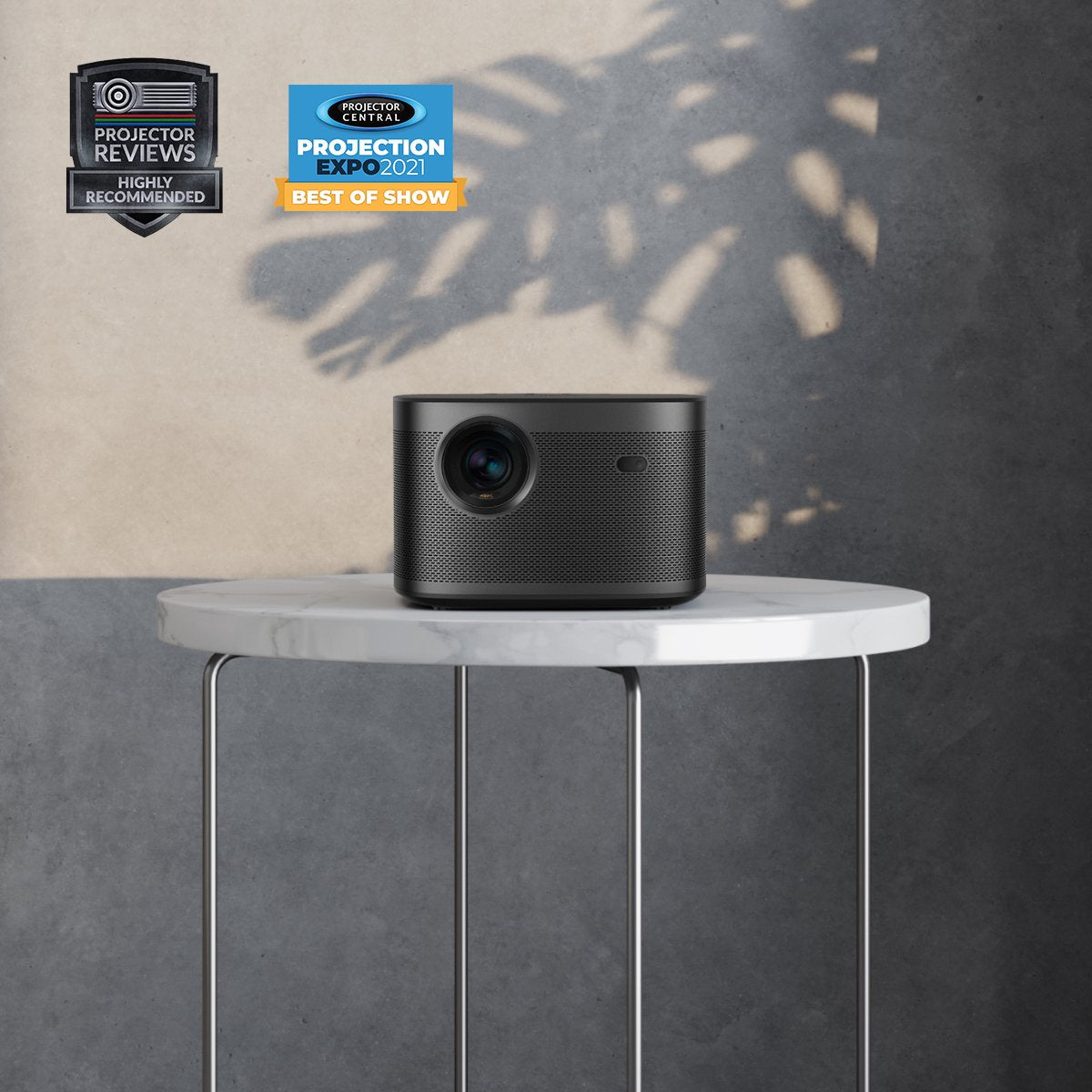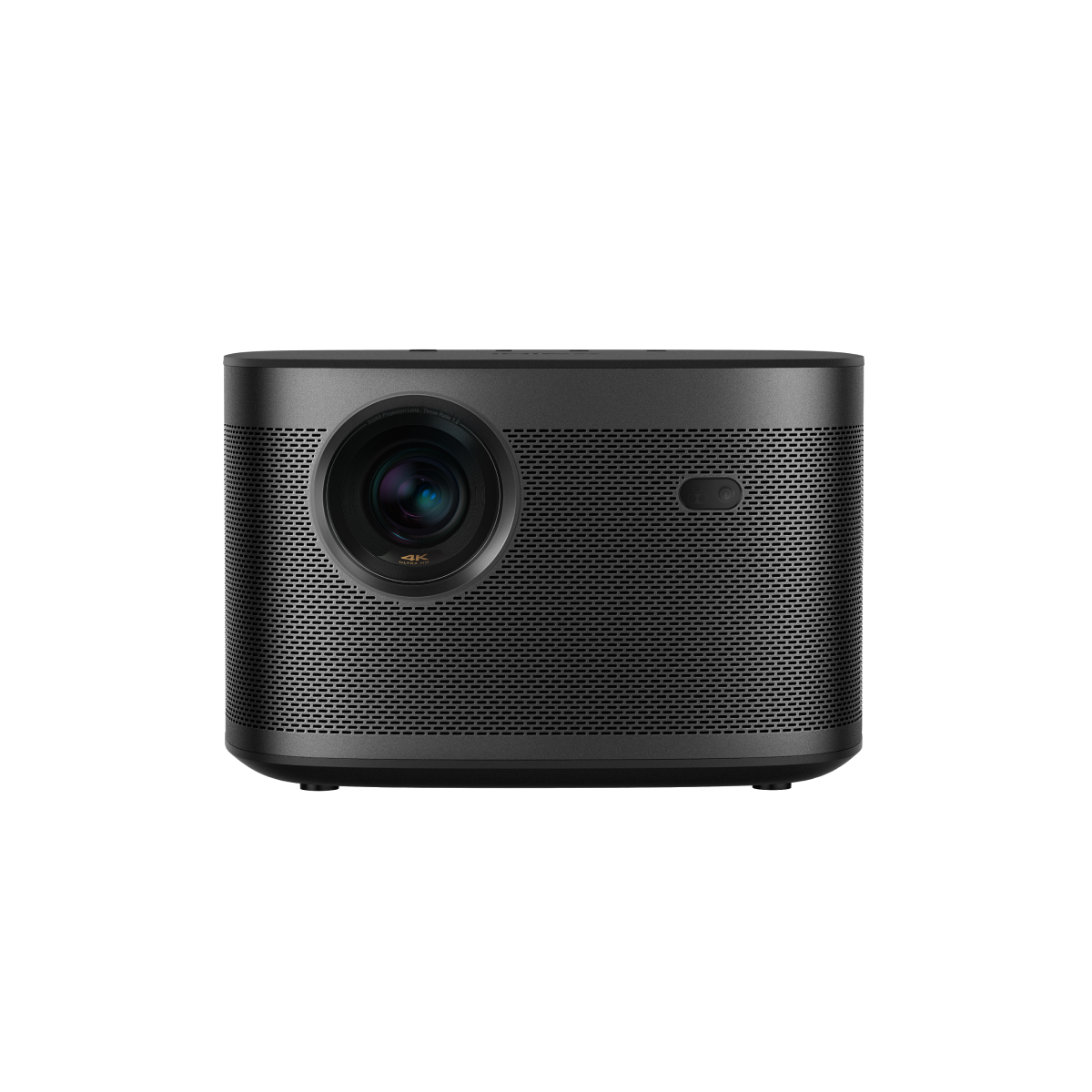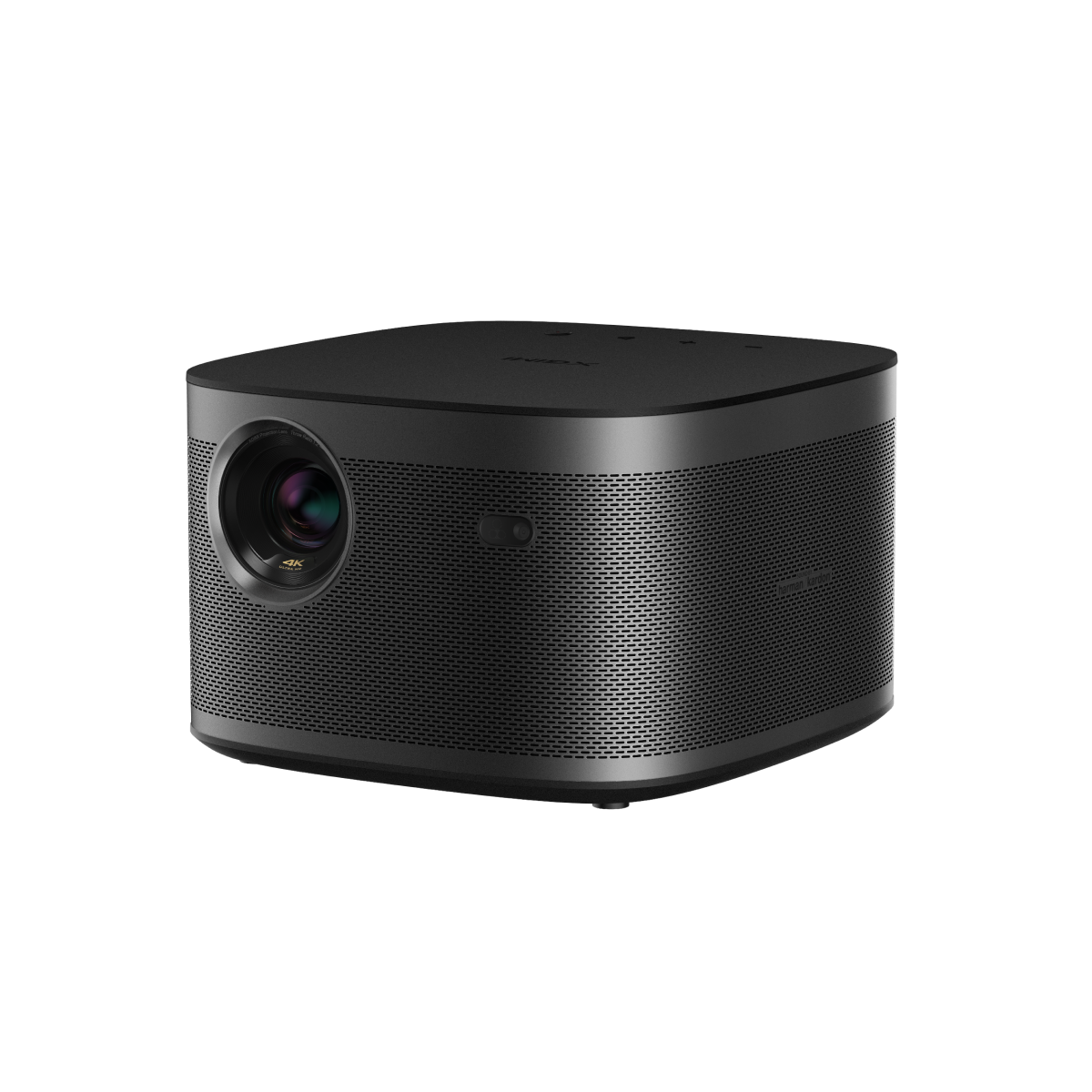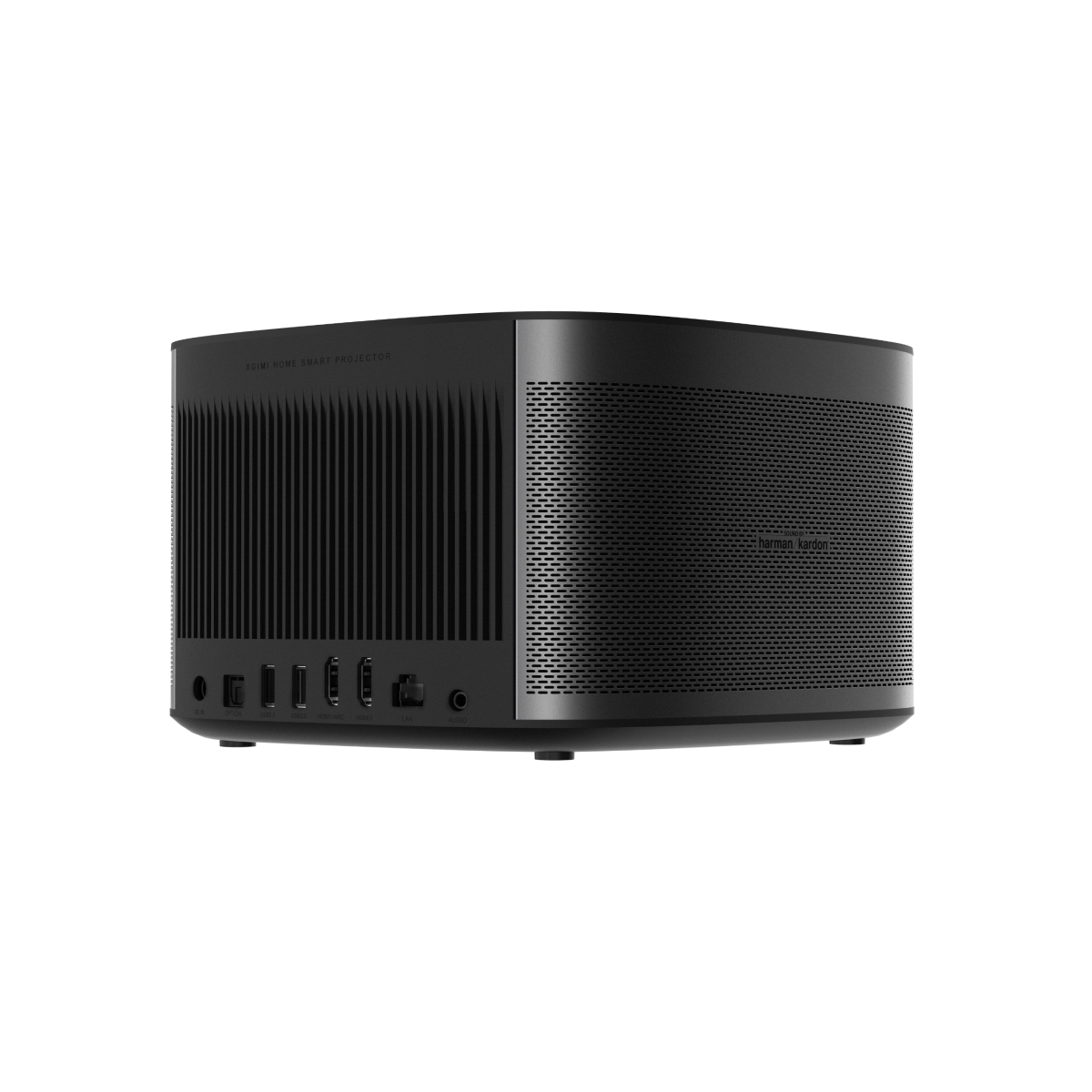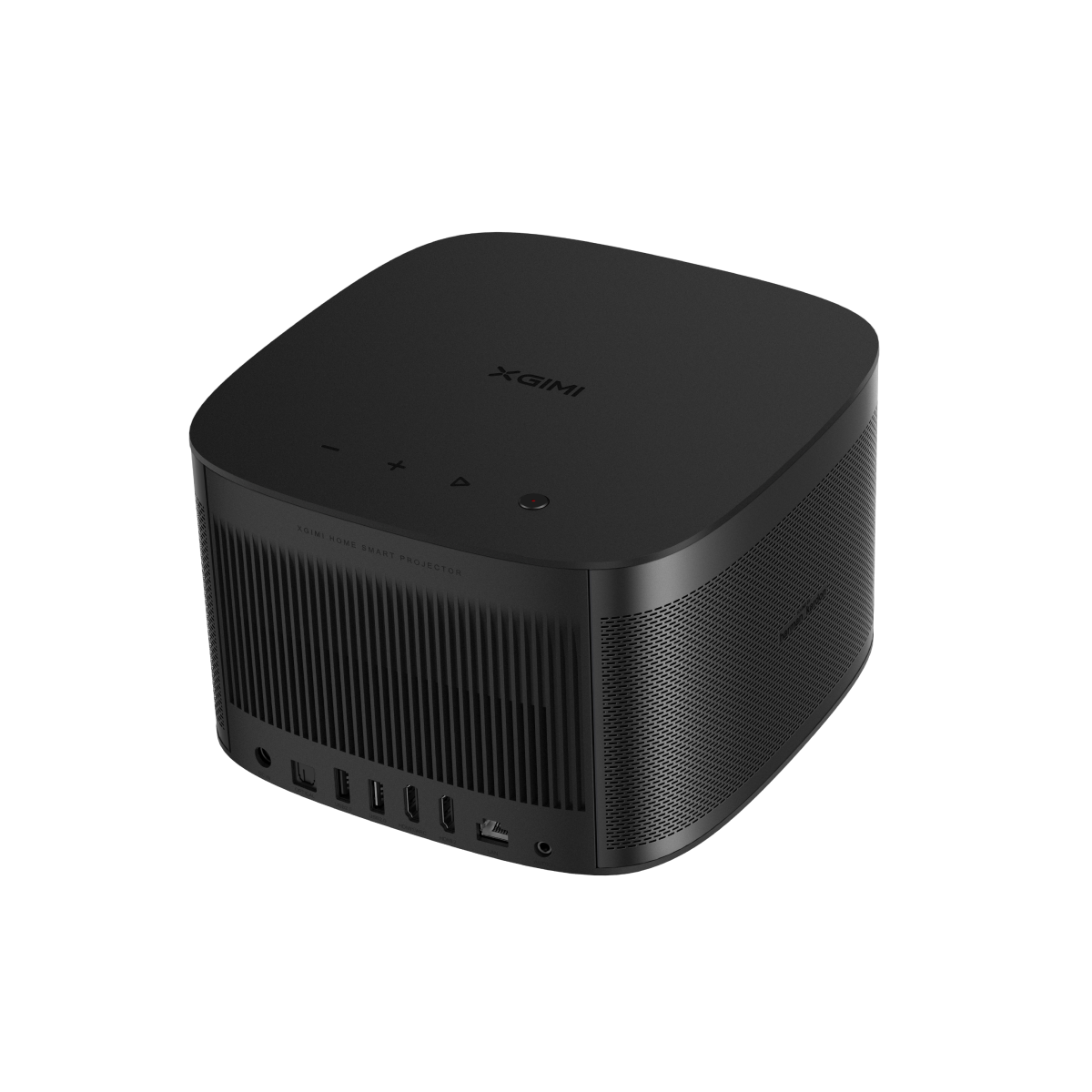 Conclusion
While staying indoors with your children probably during rainy or snowy seasons, you can play video games, board games, watch movies, cook delicious meals, dance, etc.
To enjoy a portable viewing experience while watching movies with your children, we recommend XGIMI HORIZON projectors, XGIMI Elfin projectors, and other projectors discussed above. This projector will reduce the effects of blue light from screens and also get your kids entertained. You can learn more about blue light here.
Get $30 off Your Next Purchase
Join the XGIMI Community Today!