How Can I Make My Next Business Trip Smoother?

By XGIMI Tech - 2022-05
Getting Ready For Business Trips
Adequate preparation ensures that certain essential items are not forgotten or left behind. These items are passports, IDs, travel documents, laptops, smartphones, tablets, wallets, and clothing.
A smart business projector will also be an excellent addition to a business trip as it is ideal for business presentations and video calls. In addition, portable projectors are lightweight, making them easy to store in your suitcase or travel bag without taking up too much space, so they are fantastic for business trips.
In this article, we will focus on the different items that make business trips smoother and how smart projectors can enhance your next meeting or hotel stay, and how XGIMI's Halo+ and Elfin and their unique features make them excellent for business trips.
What Are The Items That Can Make Your Business Trip Smoother?
Several items are essential for business trips as they play a vital role in the success of a business trip, and here are some items that will make business trips smoother:
Travel documents:

Forgetting items like travel documents which include passports, IDs, airline reservations, and hotel confirmations, can easily ruin or force you to cancel an important business trip.

Smartphone/tablet:

Smartphones and tablets make business trips less stressful and straightforward. They help you connect with business associates, especially during unforeseen events like running late to a meeting or finding the room for a rescheduled meeting.

Laptop:

Most laptops are versatile, which means that they can perform several operations like creating tables and charts for analysis and conducting PowerPoint presentations using the required software.

Clothing/accessories:

Clothes, both formal and casual, are essentials when traveling on a business trip. In addition, every business trip will need clothing accessories like shoes, belts, wristwatches, and hats to complement your clothes.

Wallet:

Nothing is more important than having cash, credit cards, IDs, healthcare cards, etc. with you all the time while on a trip, and a simple way to do this is by using a wallet. Wallets are often small and portable to be kept in bags, trouser pockets, or even held.

Business cards:

Using business cards helps individuals remember you after a meeting and provides a means to contact you, so they are essential to bringing along on a business trip.

Smart portable/business projector:

A portable/business projector is an excellent device for business trips as it is an easy setup projector. Using a 1080p portable projector for your business presentations and video calls will enhance their video and audio quality, thus making them go smoother.

Breath mints:

Mints are excellent at removing foul odors in the mouth, so they give the individual more confidence and make passing business cards an easy task.

Adapter:

Your laptop and smart devices run on batteries that need to be charged, so an adapter is required to help charge your devices quickly.

Travel bag with ample space:

Travel bags with enough space are necessary for business trips, eliminating the stress of tugging around different bags through airports and hotel hallways.
Why Should You Use A Business Projector?
Business projectors are essential for business trips to make them smoother and more convenient. The following reasons make them great for business trips:
Ideal for business presentations/Zoom calls
Smart portable projectors come with apps like Microsoft Office you can download with systems like Google Play and Android TV, which is great for business presentations. It allows you to cast PPT files and Zoom calls on a wide crystal-clear display making it easy to see and hear managers, clients, and other business associates.
When there is no formal meeting room or screen, you can quickly make a business presentation or a business pitch using a portable projector with a white wall, which is excellent for those searching for investors. In addition to the high-quality video display, some of these projectors also come with good built-in audio for smooth listening.
Easy setup
Portable projectors are also relatively easy to set up and handle as they come with intelligent technology, which simplifies usability as certain smart operations like autofocus and auto keystone correction are performed automatically. Therefore, the need for manual adjustments is eliminated, thus simplifying usability.
Portability
Most portable projectors are lightweight and come with portable designs, making them relatively easy to store in a travel bag or suitcase without taking up too much space, so taking them on business trips is not a challenge. Their compact designs also make them easy to fit in with other items, so no cost is incurred for extra weight.
In addition, some portable projectors have built-in batteries, which provide about two-three hours of power so that you can use them in places without a power source.
Entertainment
Apart from being great for business presentations and conference calls, the ideal smart portable projector will provide premium entertainment. Some have built-in Android TV, which provides easy access to numerous streaming apps like Hulu, Disney+, and HBO Max for unlimited entertainment to help you relax in your hotel room after long hours of meetings and business presentations. You can also run PPT presentations with Microsoft Office downloaded from Google Play.
Portable projectors also have Chromecast built-in that allows you to share essential videos and pictures from your smart devices and Bluetooth and WiFi to connect to other smart devices.
The Best XGIMI Projectors For Business Trips
XGIMI portable projectors are excellent for business trips and make them smoother and more productive. XGIMI's Halo+ and Elfin make business trips easier with the following unique features:
XGIMI Halo+ (1080p FHD Portable Projector)
● Battery: Halo+ has a built-in battery that provides 2.5 hours of power. The device comes with a built-in battery for impromptu business pitches in the open or in locations without a power source.
● Large screen: Supports clear viewing from distance or angle with a maximum 200-inch screen.
● 1080p resolution/900 ANSI lumens: Halo+ displays crystal clear images and videos with its 1080p resolution. Its 900 ANSI lumens brightness allows viewers to see projected images clearly in various light conditions.
● Intelligent Screen Adaption (ISA) technology: ISA technology includes automatic keystone correction, autofocus, and intelligent screen alignment, which simplifies usability and makes it set up relatively easy.
● Harman Kardon sound: Provides room-filling and distortion-free for everyone in the room to hear clearly. So you can comfortably make out words when watching business presentations and during video conferencing.
● X-VUE 2.0 Image Engine: Produces clear and lifelike images so video calls and business pitches look real, natural, and authentic.
● Android TV/Chromecast built-in: Halo+ also comes with Android TV ™, which offers easy access to over 5000 apps like Hulu, HBO Max, and Disney+ for premium entertainment alongside Chromecast built-in, which allows streaming from smart devices so you can relax after your work with the content of your choice.
● Bluetooth/WiFi: Can serve as advanced connection options.
●HDR10/MEMC: Provides an excellent contrast ratio which enhances display, while MEMC produces smooth images for fast-paced videos.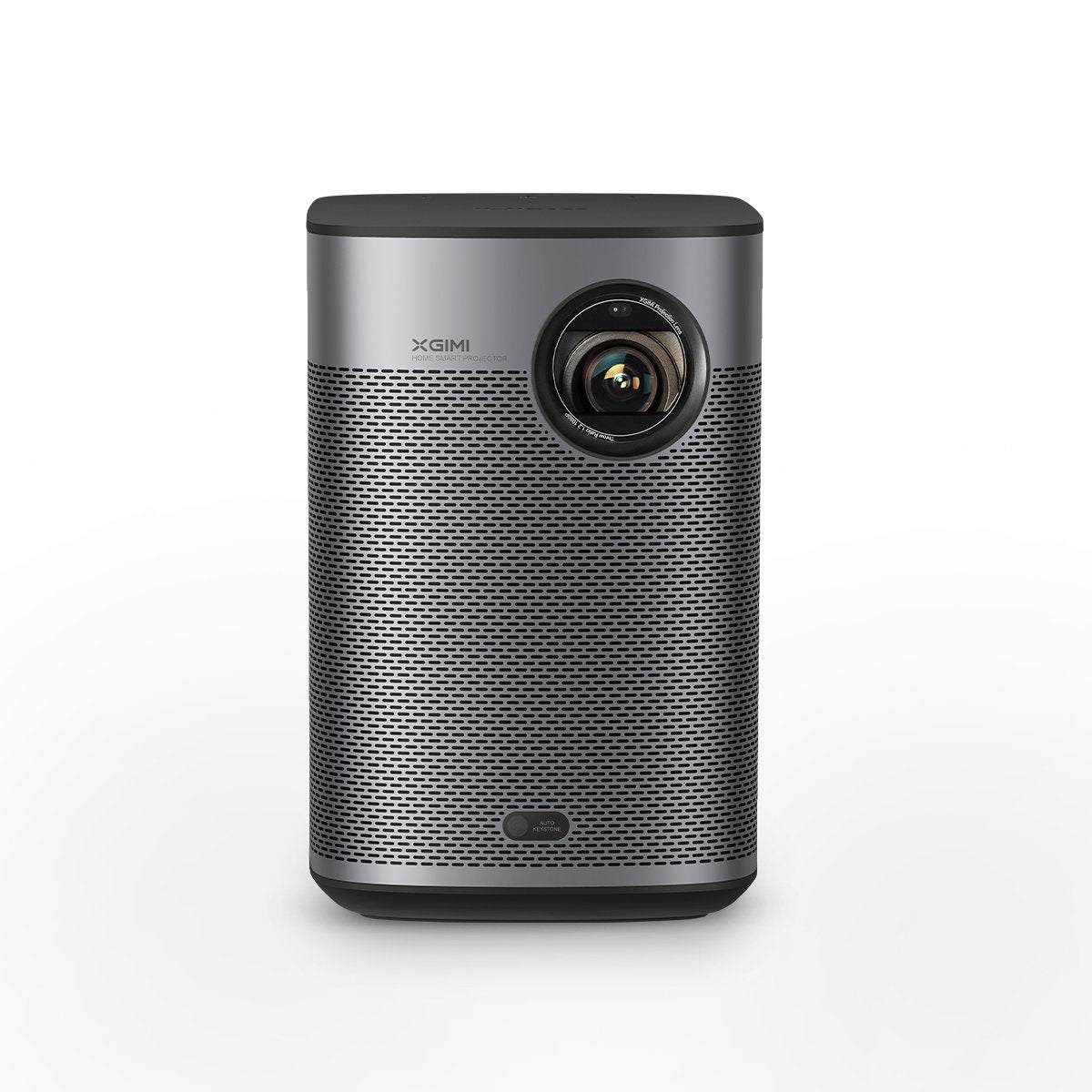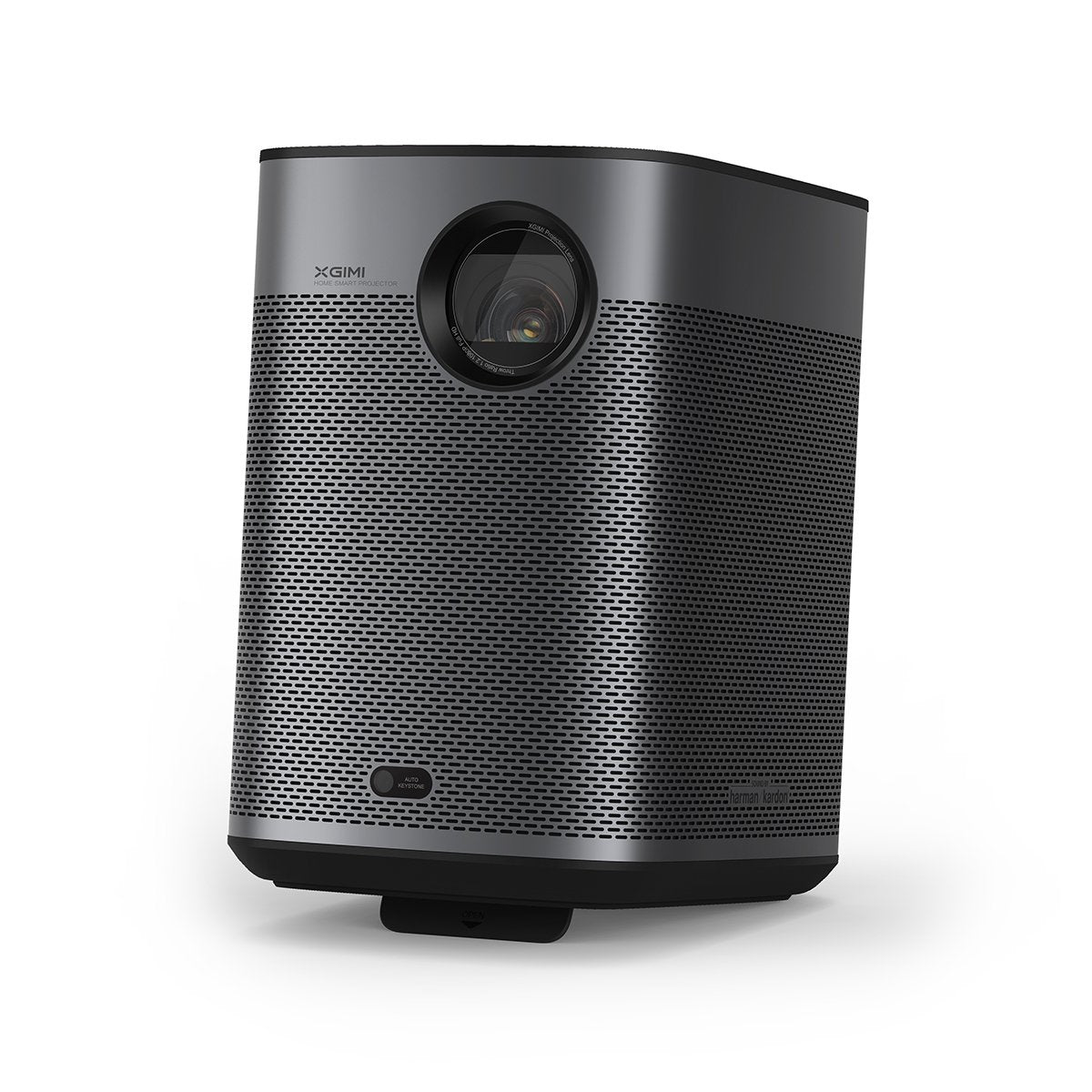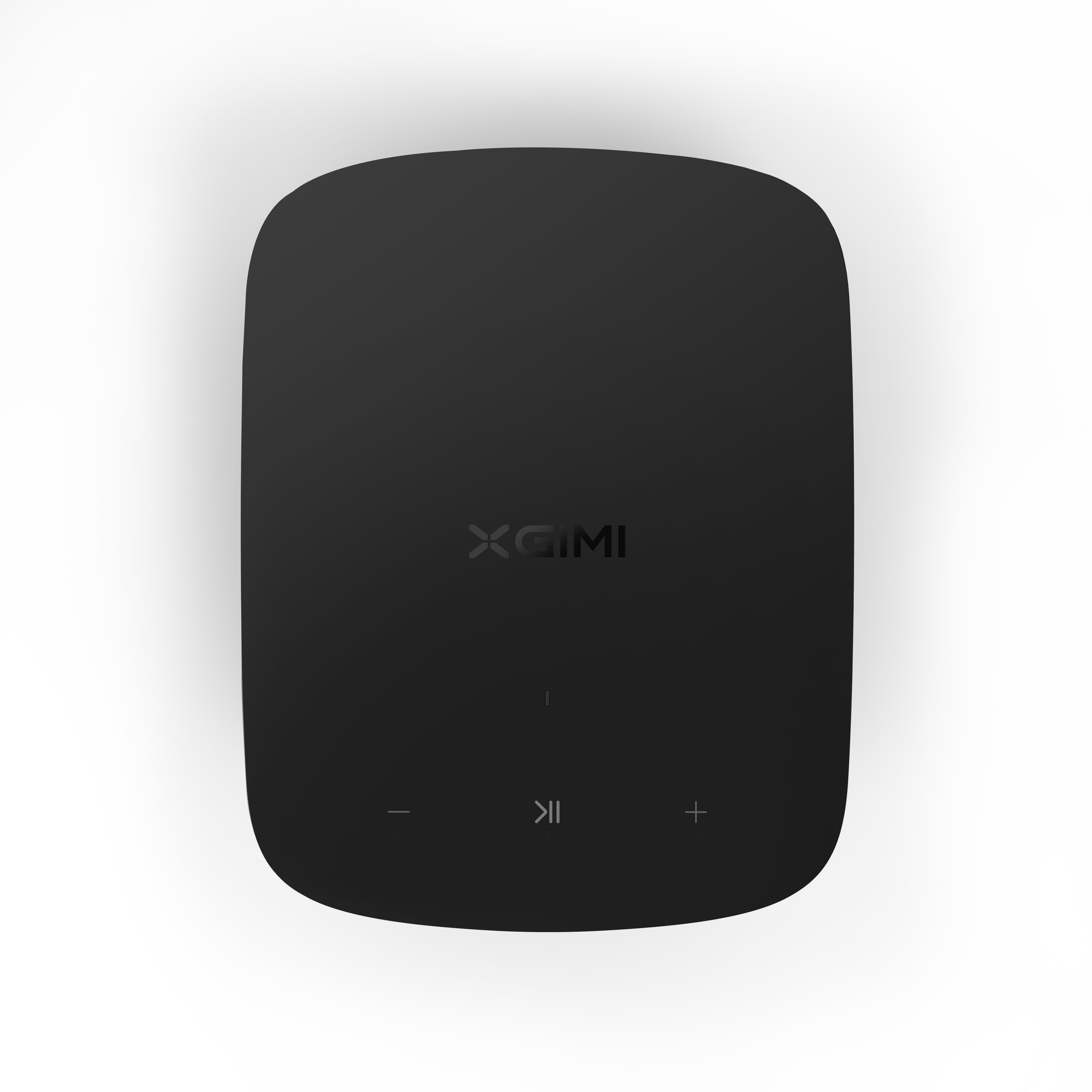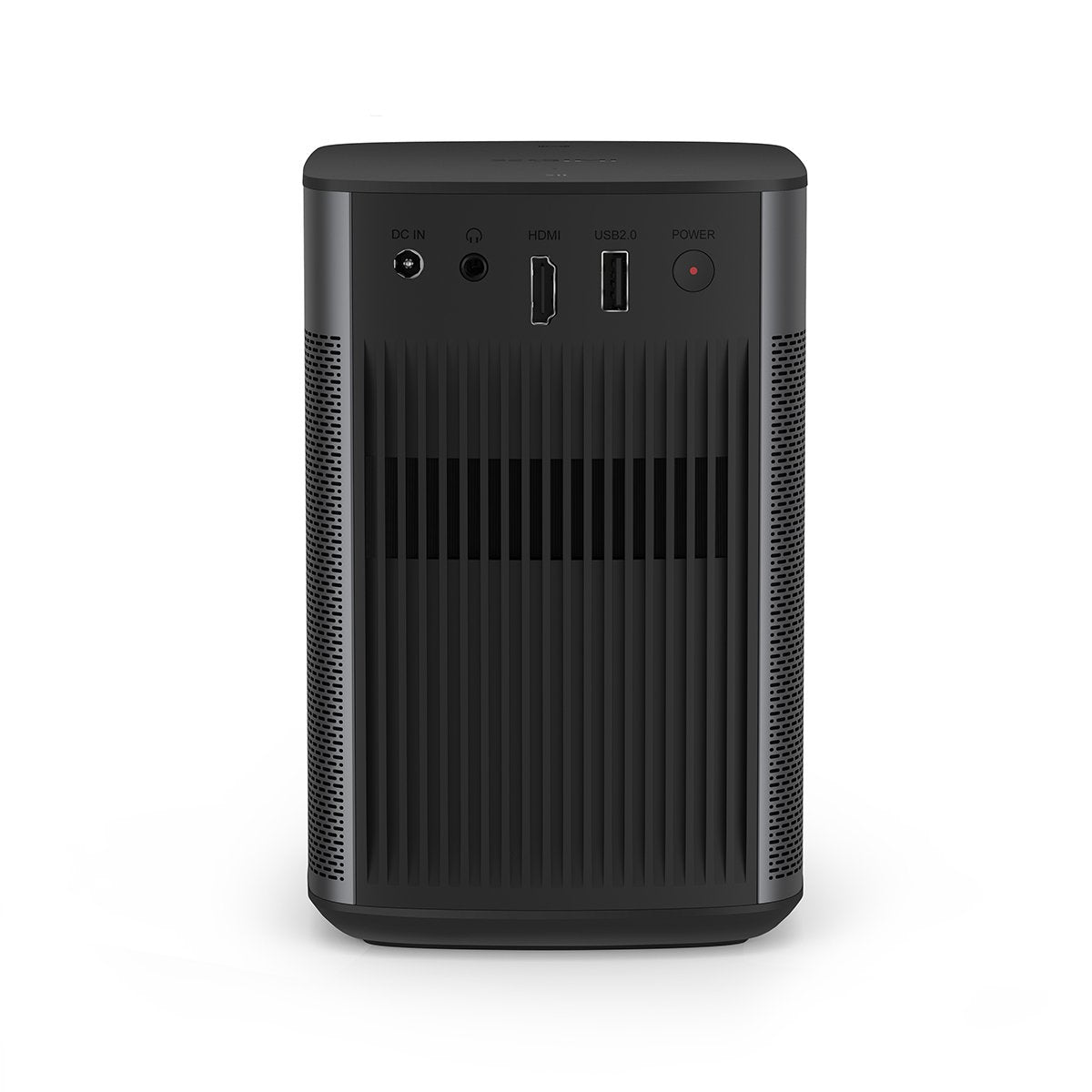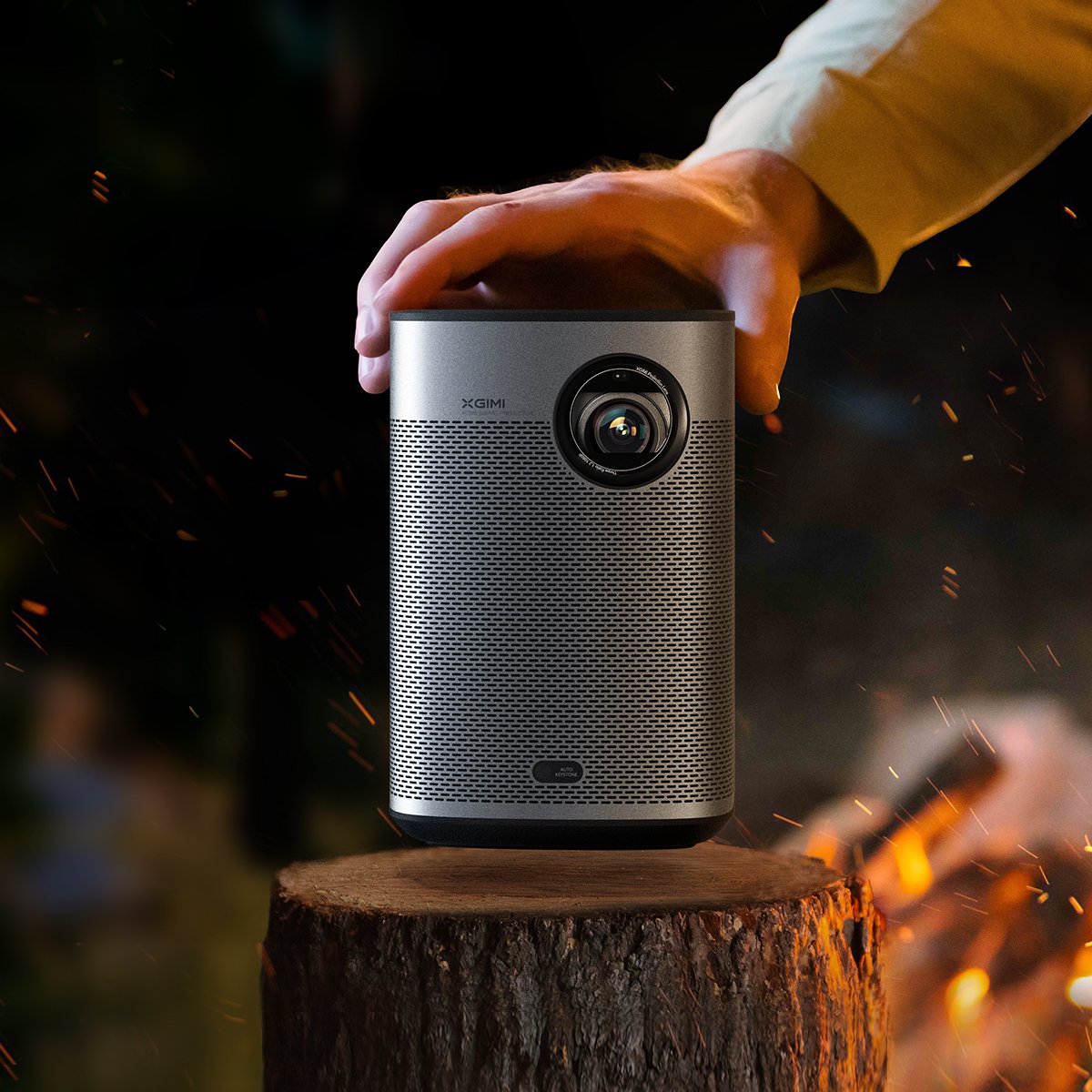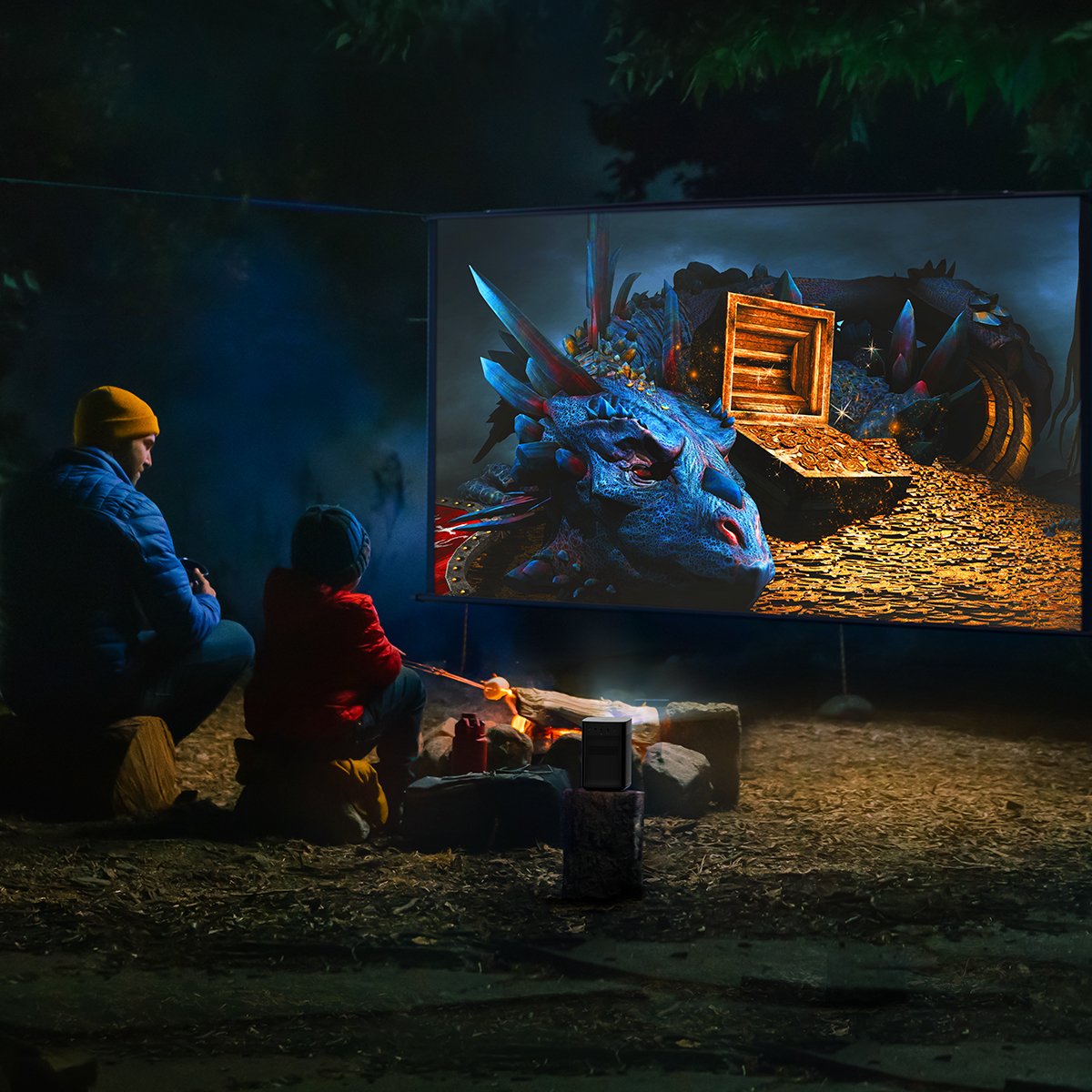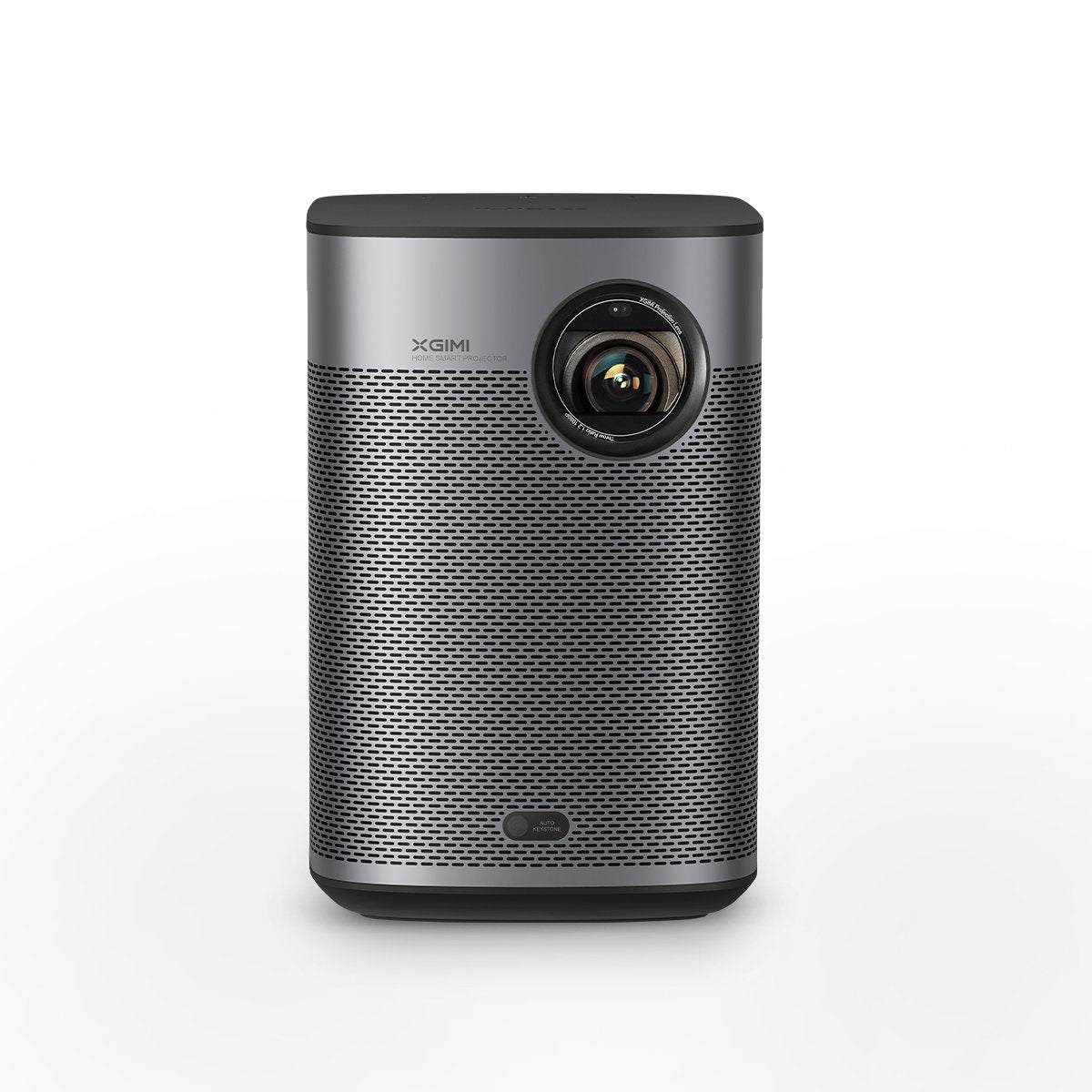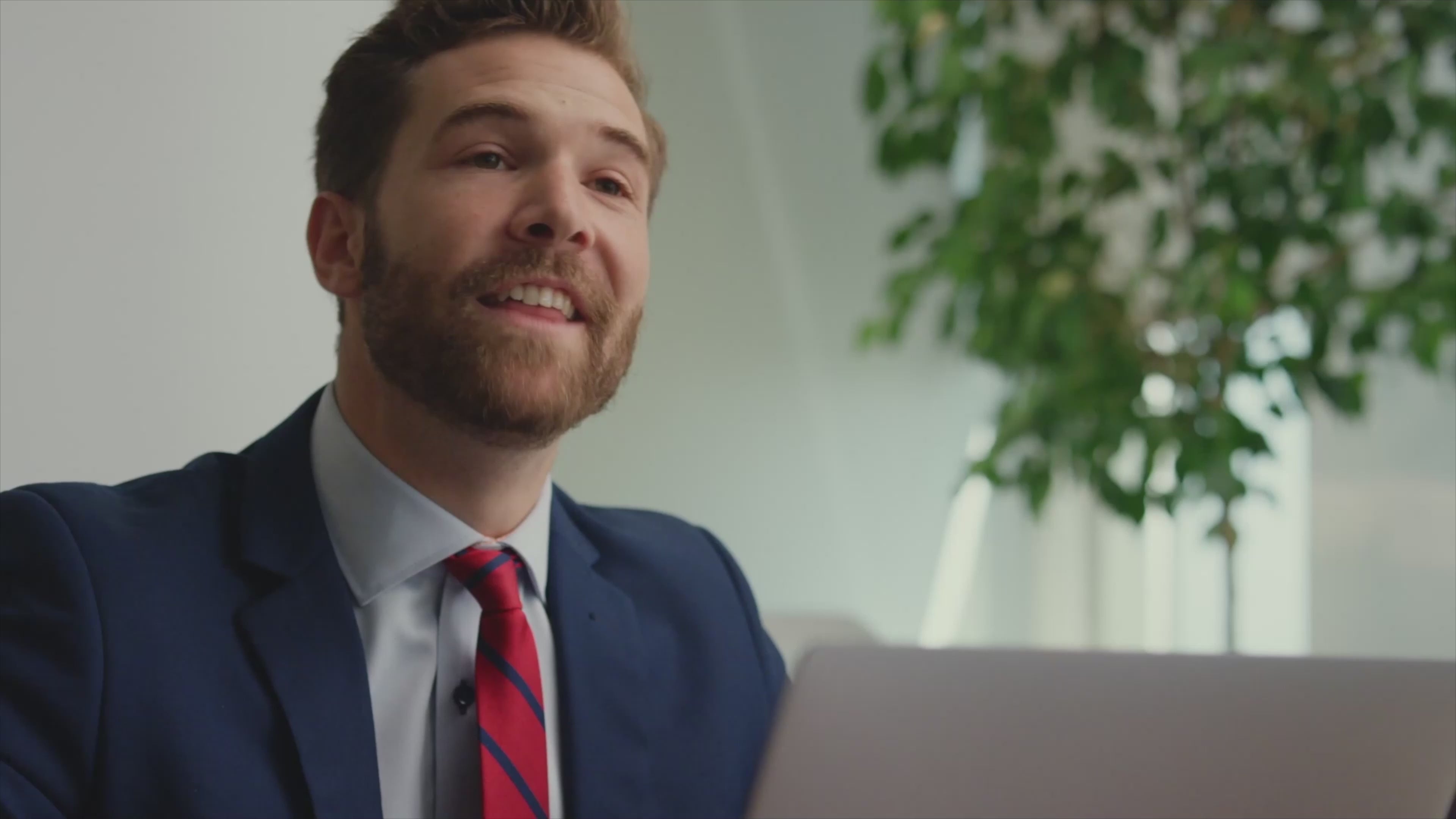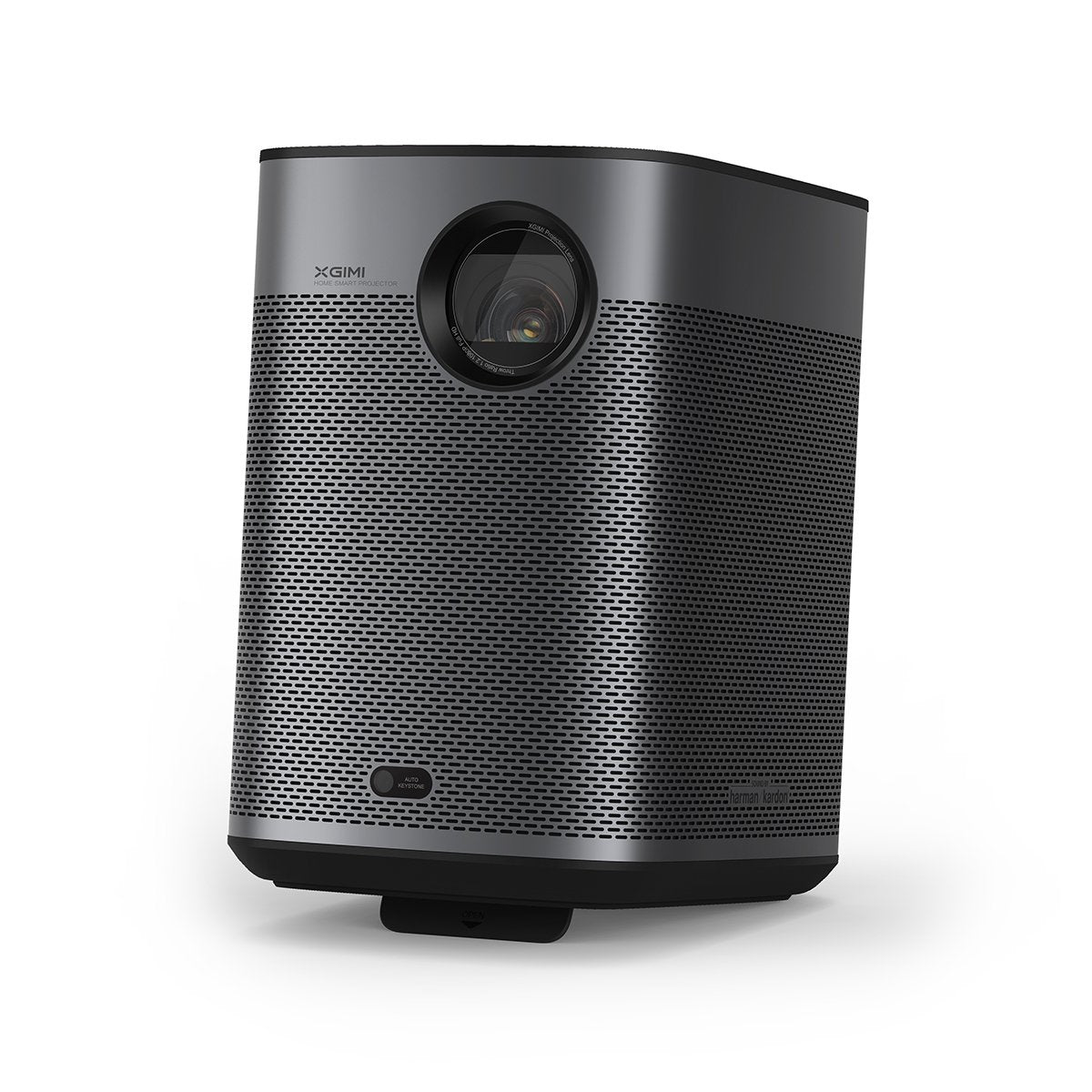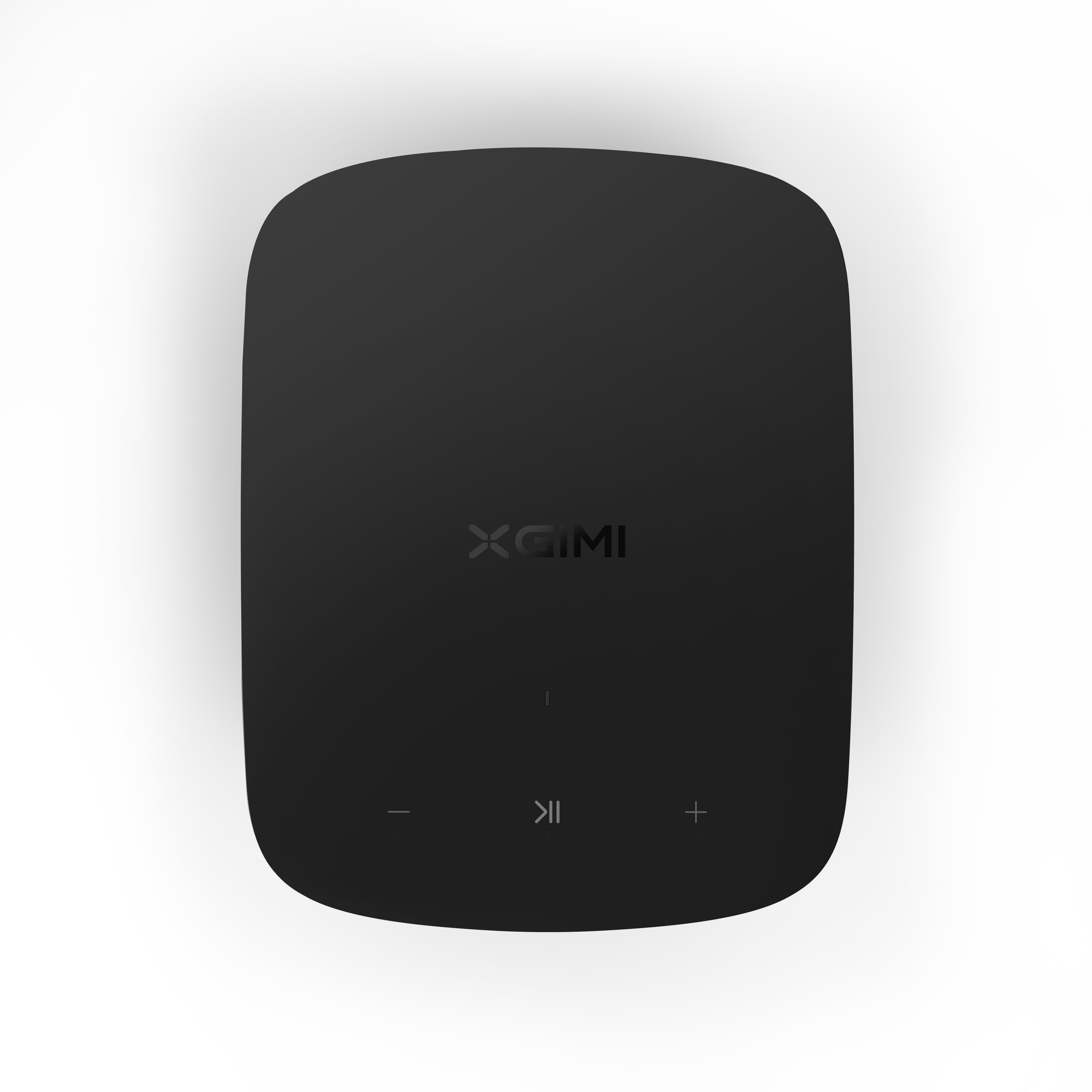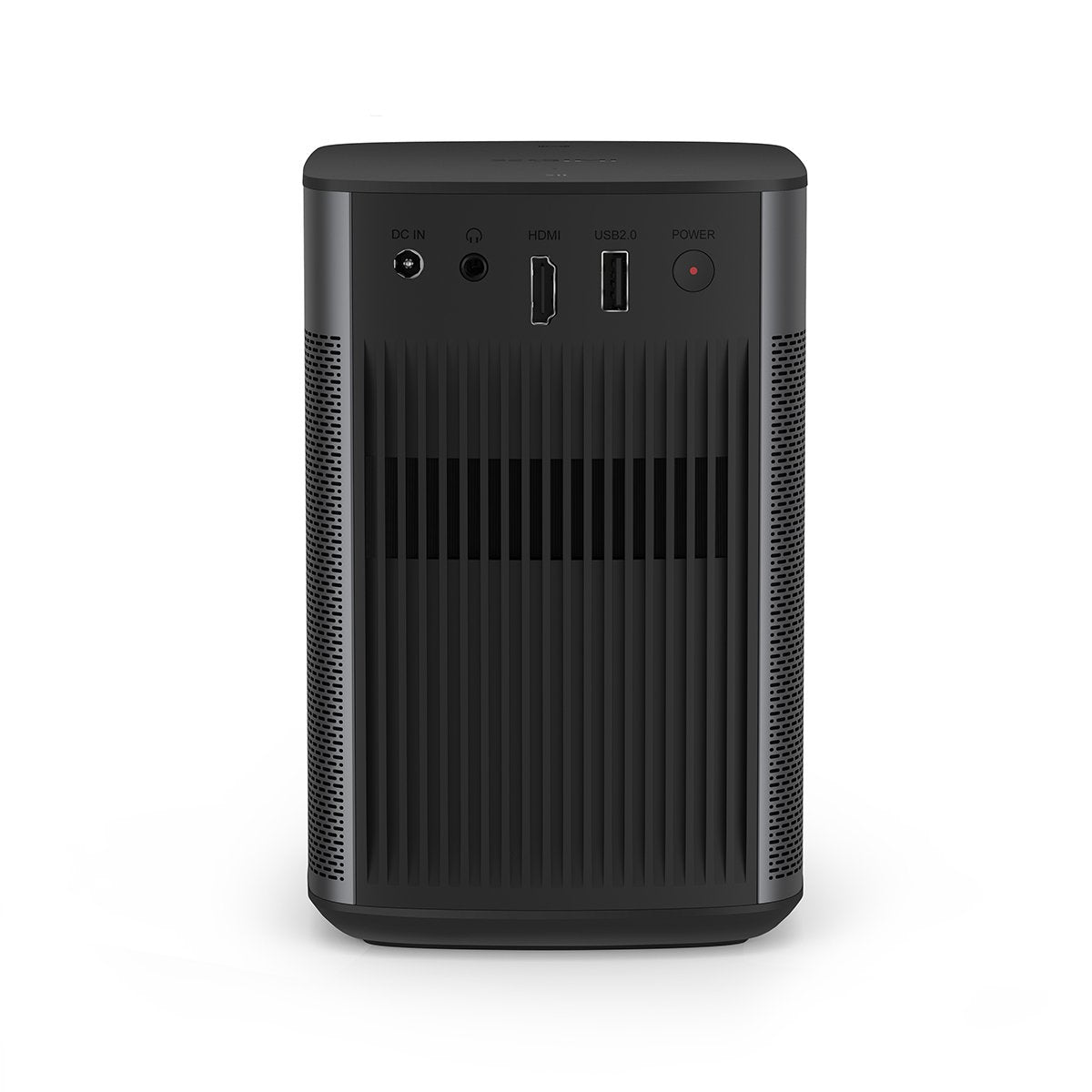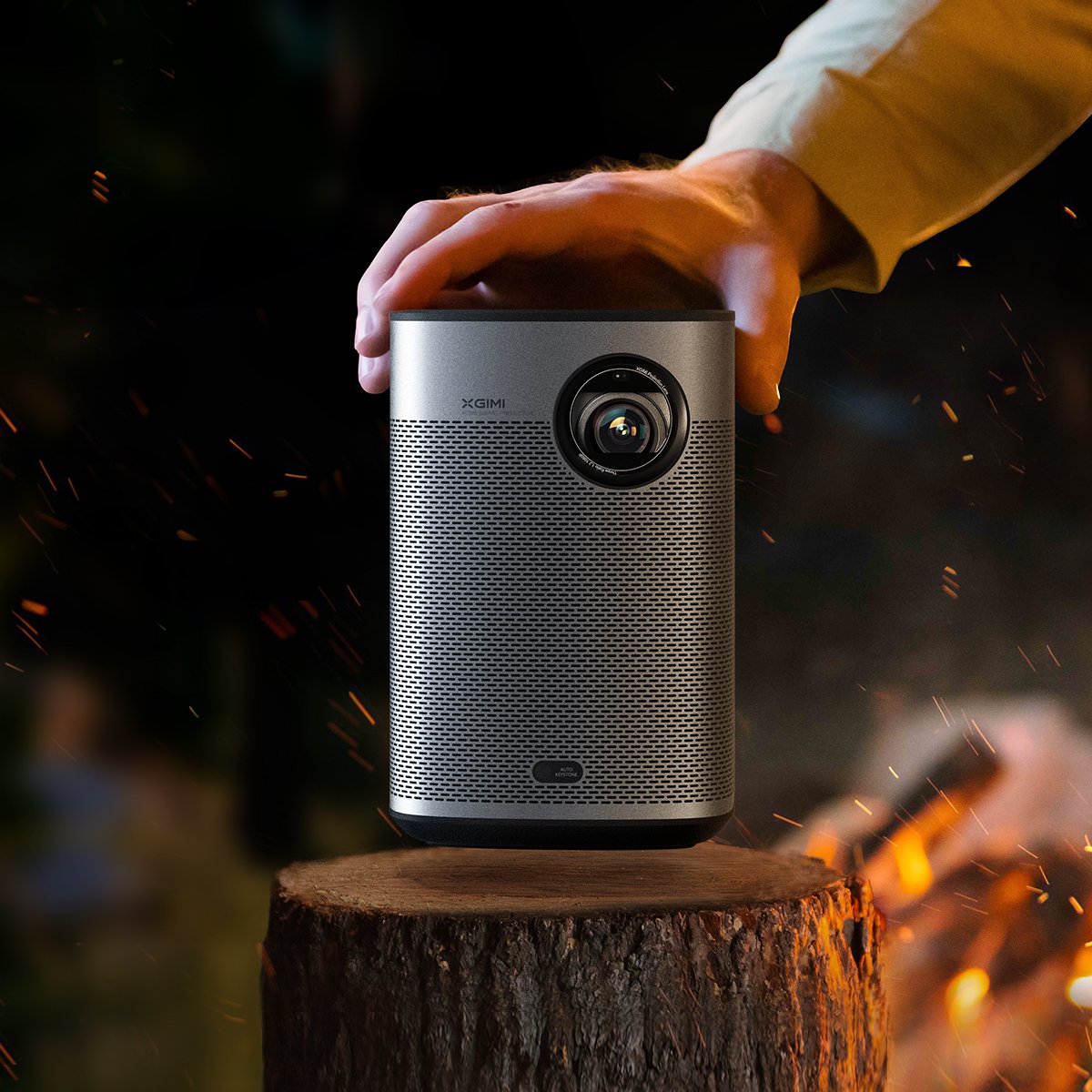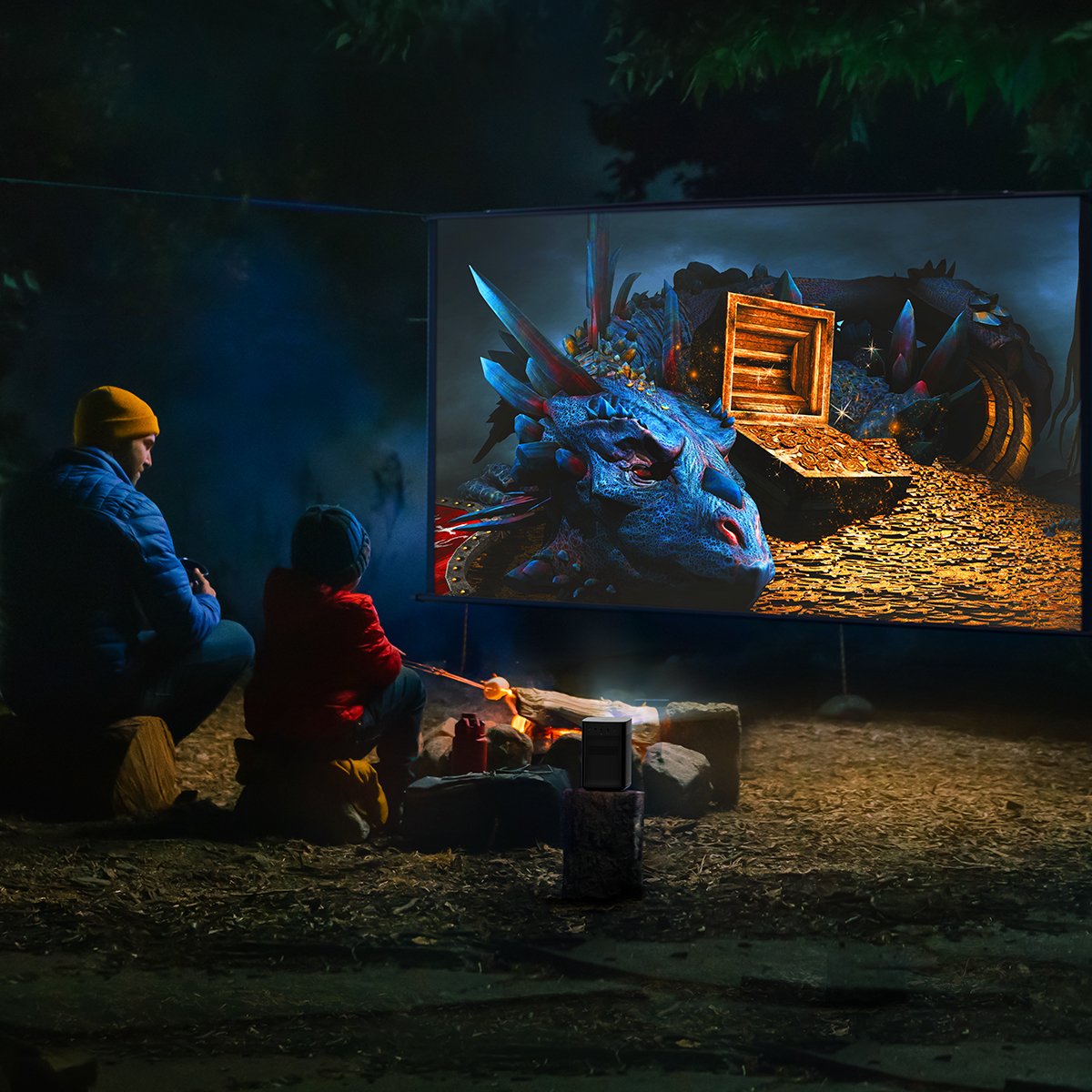 XGIMI Elfin (1080p Home Projector)
● Design: Elfin weighs 1.98 pounds, and its thin and lightweight design makes it quite portable and easy to travel as it can fit easily in your travel bag or suitcase.
● 1080p FHD resolution/800 ANSI lumens: Elfin comes with 1080p FHD resolution that produces a crystal-clear display for Zoom calls and business presentations. Its 800 ANSI lumens make the display visible at any time of the day.
● Large screen: Supports viewing from every corner of the room with its 200 inches screen, providing a clear display to a room full of people.
● Intelligent Screen Alignment: ISA technology facilitates ease of setup and usability with:
○ Autofocus for crisp images,
○ Auto keystone correction for a properly-aligned rectangular image from side projection,
○ Obstacle avoidance for scaling the image to keep it away from obstructing objects, and
○Intelligent screen alignment for automatically resizing the projection to fit the projector screen
● Harman Kardon sound: Provides rich quality sound to accompany its clear display, so video calls and business presentations are very audible.
● X-VUE 2.0 Image Engine: Produces clear and sharp color depth, thus making video display real and life-like.
● HDR10/MEMC: Provides an excellent color ratio for different light conditions while MEMC reduces image blur, thus keeping fast-paced images sharp.
●Chromecast built-in/Bluetooth/WiFi: Suitable as advanced connection options in offices.
● Android TV: Runs with Android TV ™, which offers easy access to over 5,000 apps like Disney+, Hulu, and HBO Max, for non-stop entertainment during business trips.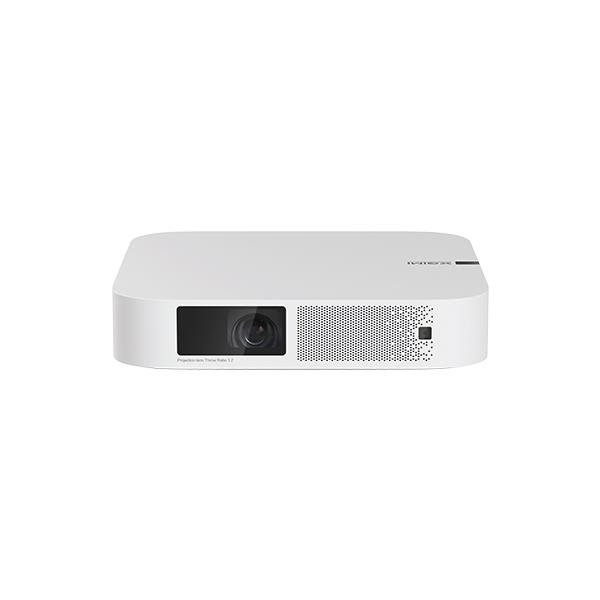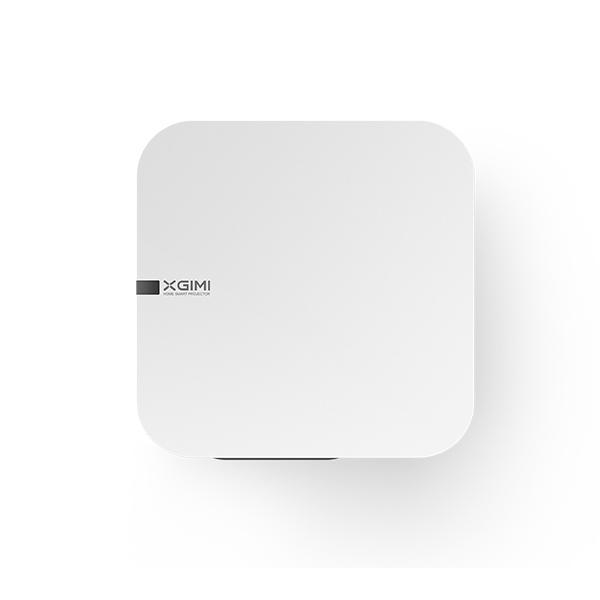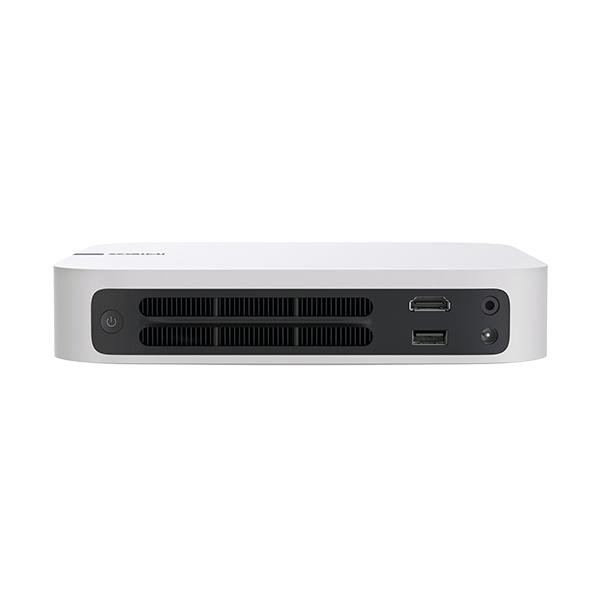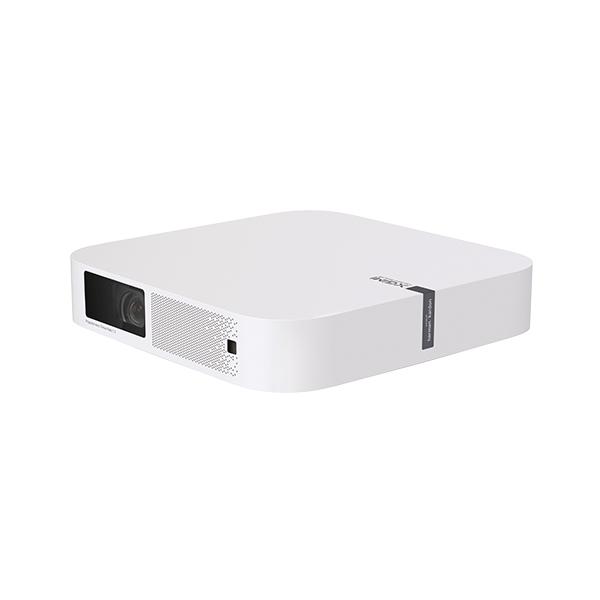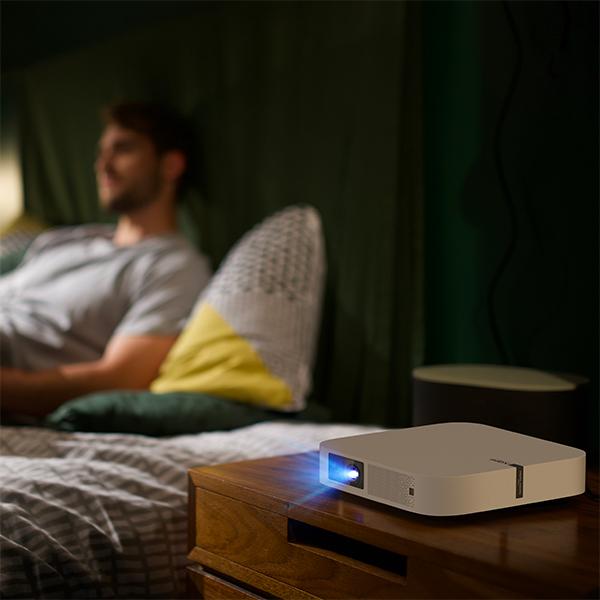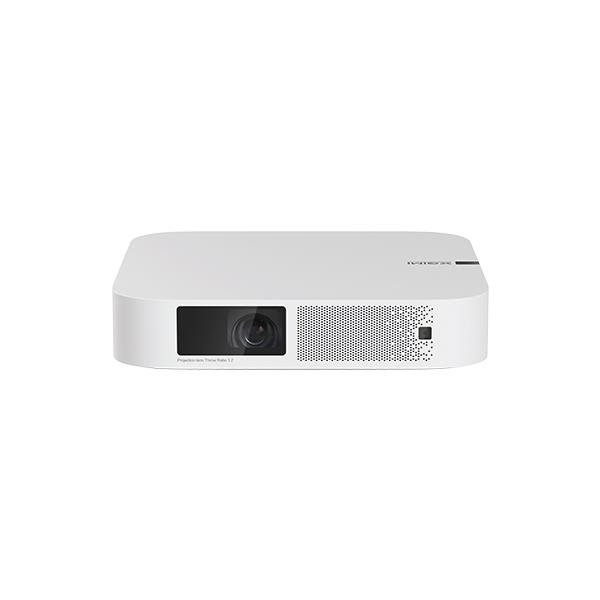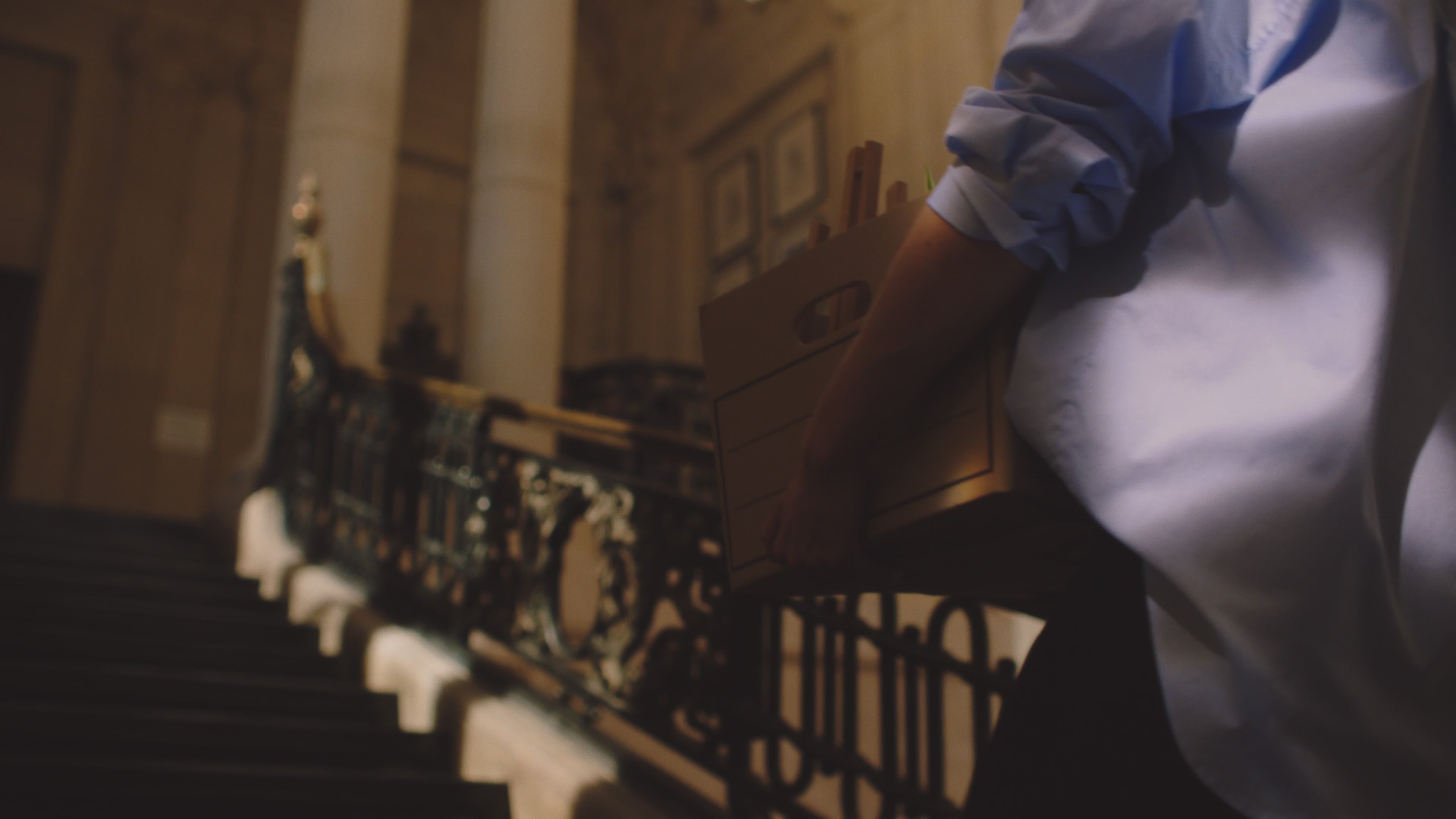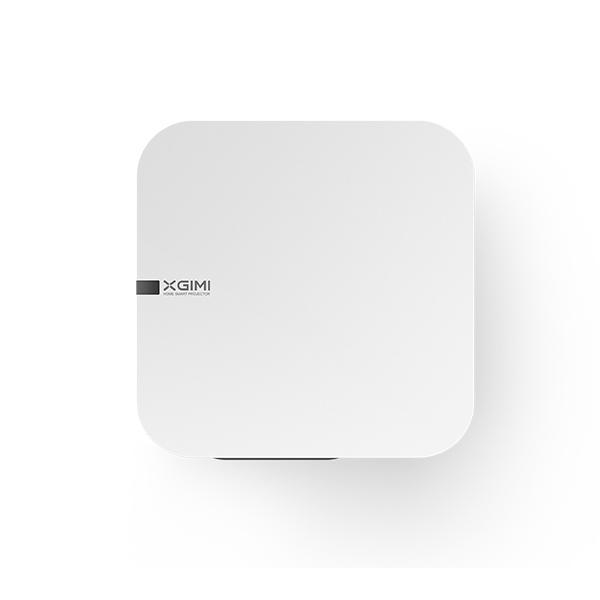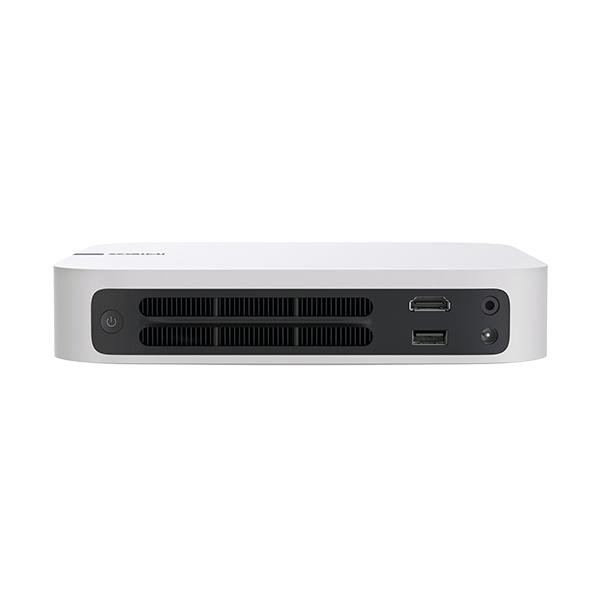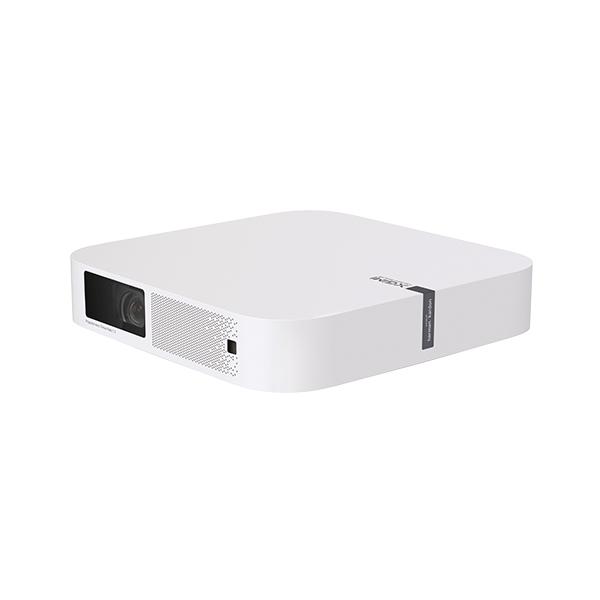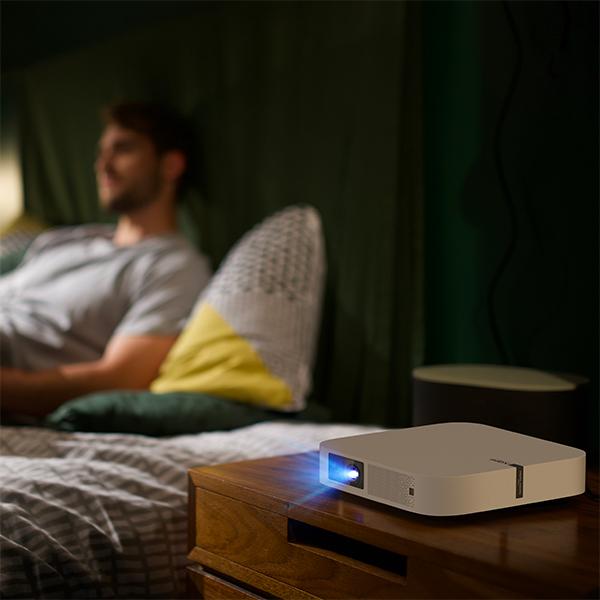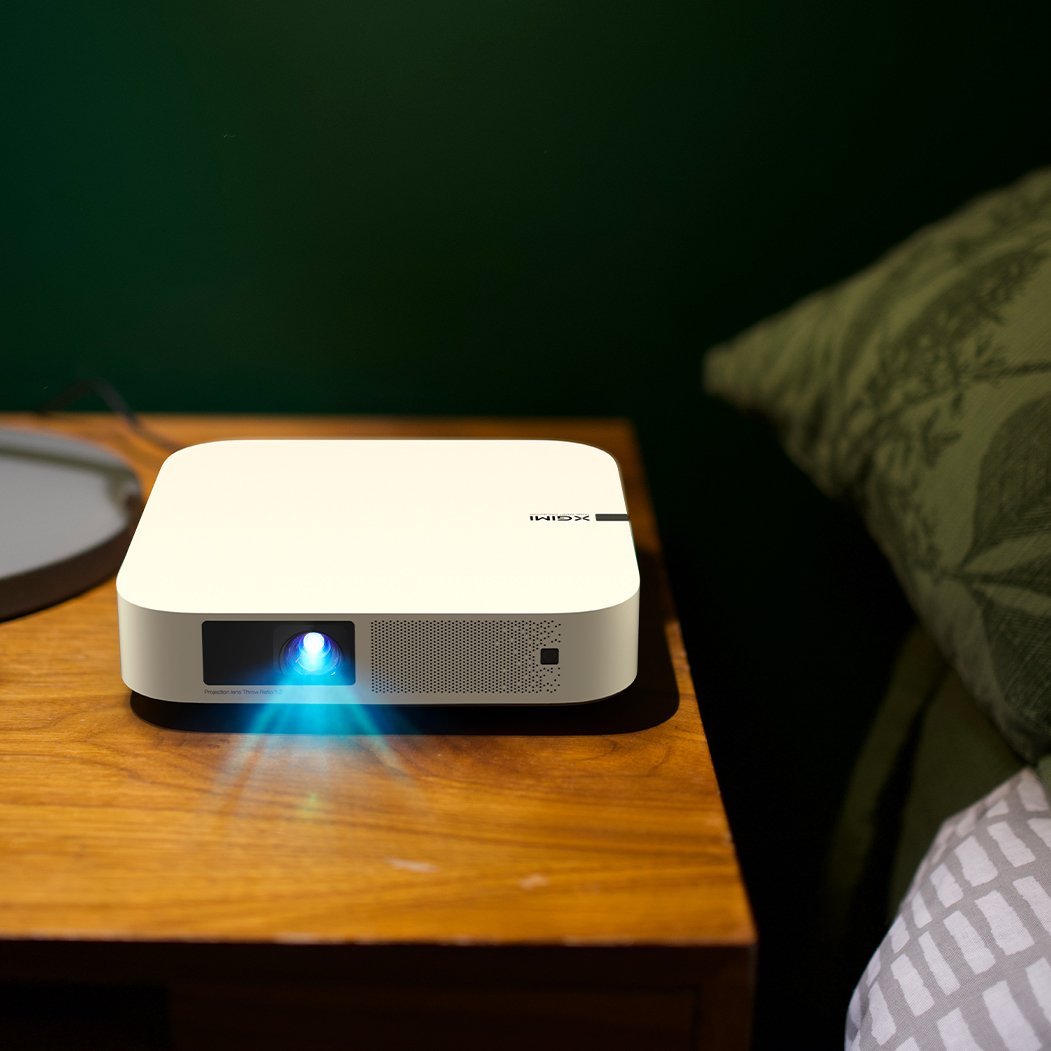 Final Thoughts
Being prepared for a business trip requires getting all the necessary items for the trip's success. Smart portable projectors are easy to set up and lightweight to be easily moved around, and fit well with other business trip items. They also offer a clear display for business presentations and video calls and provide built-in entertainment for relaxing after long hours of business meetings and presentations.
XGIMI's Halo+ and Elfin are excellent portable projectors that would make your business trip smoother and more productive.
If you are looking for the best business projector, you may be interested in this.
Get $30 off Your Next Purchase
Join the XGIMI Community Today!